In Jersey, we have so many stories to tell. As the nights draw in, snuggle up and lose yourself in myth and legend, travel to our little island and head out in search of a scary thrill! Discover hedge veg stalls packed full of pumpkins, spooky castle escapades, and frightfully tantalising menus, full of the tastiest autumnal produce. So, if you fancy a good time this Halloween, grab your broomstick, cauldron, and witches' hat, we promise you a hair-raising time you won't forget!
The spooky things to do in the island break.
1. Pick a pumpkin – Well it wouldn't be Halloween without a pumpkin! One of Jersey's top spots for picking up a pumpkin is Manor Farm in St. Ouen's. They've got crates full of this spookiest of fruits. So you can pick the perfect one to carve out your own jack-o'-lantern.
2. Go on a Halloween castle tour – It gets scary after dark! Head to Mont Orgueil Castle this October under the shadow of night, for candlelit spooky tours of the magnificent castle, the perfect setting for a frightfully good time.
4. A spooky stroll to Devil's Hole – A dramatic name for an impressive sight! Devil's Hole is a natural crater in the cliff and plunges 200ft down to the sea below. Its name is said to come from the shipwreck of a French boat. Its figurehead was found in the hole and was made into a wooden devil – a replica of which can be found on the winding path down to the hole, creating an eerie vibe.
5. Trick or treat and all things sweet – If heading out is not for you this Halloween… then why not pop into Jersey's markets and prepare for a spooktacular night in? Perhaps pick up a scarily sweet treat from one of the bakery stalls, or some fresh autumn veg to whip up an autumnal cauldron of comforting food.
6. Snuggle up with a spooky story – Enjoy the thrills of myth and legend wherever you are with this collection of spooky tales from Jersey Heritage. Just remember that these stories aren't real… or are they?!
Spooktacular Events in Jersey this Halloween.
There are currently no posts for this section.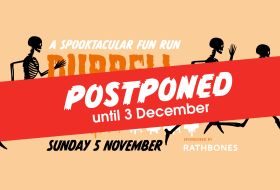 On Sunday 3 December, join us at Jersey Zoo for the Durrell Dash and run wild to save species from extinction! This fun run starts and finishes at the zoo. Choose from a 6K, 12K, or a family-friendly 2.6K.
from £10.50
Booking needed
Dec 03 2023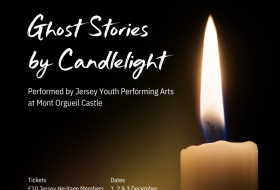 This December Jersey Youth Performing Arts (JYPA) bring to life some of Jersey's most enduring ghost stories, told by candlelight at Mont Orgueil Castle. Telling ghost stories during winter is a hallowed tradition, a folk custom that stretches back centuries, when families would while away the dark nights with tails of spooks and monsters.
from £10
Booking needed
Dec 01 2023 ‐ Dec 10 2023
Legend, myth and faery folklore.
You probably know our island as a top holiday spot and the sunniest place in the British Isles. But did you know that Jersey also has a darker side, with ghost stories and ancient legends aplenty to uncover? Here are just a few of our favourite Jersey myths and legends to get your imagination racing this spooky season…
Crack Ankle Lane 
In the centre of the island, near the lush and dramatic beauty of St. Peter's Valley, stretches a steep footpath. It was believed to be inhabited by a monster called the Vioge. Like an emaciated scarecrow in appearance, this demonic creature would drag victims to a hidden lair, where it has been consuming human flesh for centuries.
The Bouley Bay Dog 
Perhaps the most famous of Jersey legends concerns a giant black dog which allegedly roams the steep hills surrounding Bouley Bay. Smugglers who once used the bay to illicit cargo spoke of a dog with a vicious and evil nature. More ancient tales though, report that the canine was a storm herald; a sighting of the dog, or the sound of its howl, would warn fishermen to stay away from the sea.
The Dolmens and Menhir Stones 
The many ancient dolmens and Menhir stones on the island are said to mark the passages to the land of the faeries. Locals are told to beware the sight of goblins dancing around the stones, because if they catch you, they will make you copy their movements until you dance yourself to death.
Mont Orgueil Castle 
There is a legend that the son of a castle guardian made a disadvantageous marriage. The guardian was so infuriated at his son's disobedience that he murdered the boy and his young wife. It is rumoured that the shadows of the young couple can still be seen standing upon the spot where they were wed.
Witches' Stoops
Witches' stones are flat stones jutting from chimneys and are a fairly common sight on old Jersey houses. According to Jersey folklore these small ledges were used by witches to rest on as they flew around. Householders would provide these platforms to appease witches and avoid their ill favour.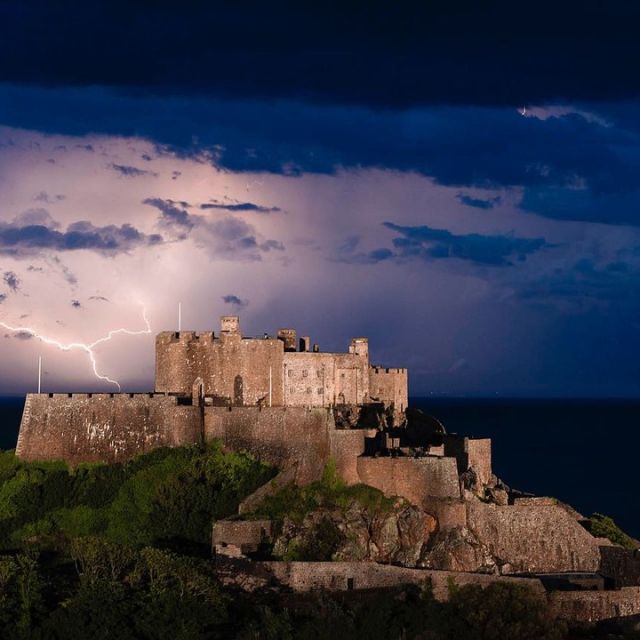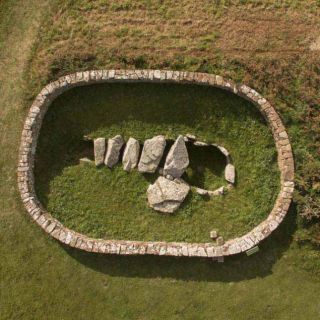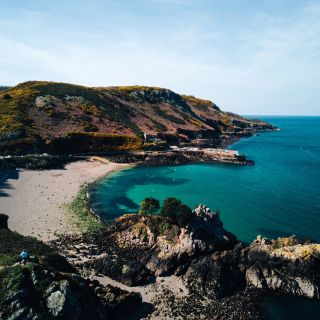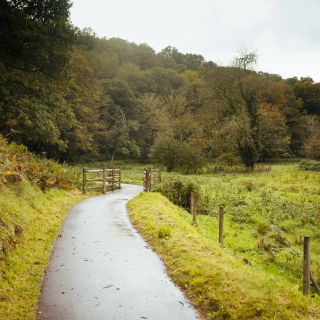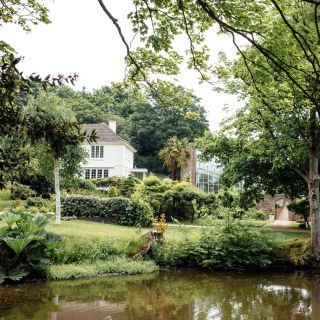 More things to discover on your Jersey Halloween holiday.
Get snappy this Halloween.
Tag your photos with #theislandbreak to share your pictures with us.