Travelling to Jersey couldn't be easier. Our beautiful island is just a short flight or ferry ride away and with lots of options to choose from, you can get to Jersey in the way that suits you. Whether you want to travel by air or by sea, get ready for a warm welcome and a wonderful time.
Hassle-free journeys.
Jersey is closer to home and the perfect place to rebalance. Hop on a plane or ferry, and you could be enjoying a sundowner within hours.
With over 20 departure points from the UK and Ireland, getting to Jersey is easy. Fly here in around an hour, or jump aboard a ferry for an escape that blends familiar English environments with a dash of European flair to create a unique experience of rich countryside and breathtaking coastal views, sweeping beaches and hidden-away bays.
If you're travelling from the UK passports are not required, all you need is a form of photo I.D. Always check with your airline and ferry company before travelling to confirm the identification you'll need to carry and terms/policies ahead of booking.
We hope your journey to Jersey is hassle-free, but sometimes factors beyond our control can impact travel. In the event that your flight from Jersey is delayed or cancelled, policies for compensation vary by carrier. We strongly recommend checking terms and conditions with your airline prior to booking your travel to and from Jersey.
Whether you're planning a short break, or a grand adventure, Jersey is full of curiously continental surprises. Just nine miles by five with the sea never more than ten minutes away, you'll soon catch the laidback island feeling.
Start planning your island break here.
Your island adventure starts here.
Explore ways to experience our curiously Brit…(ish) island.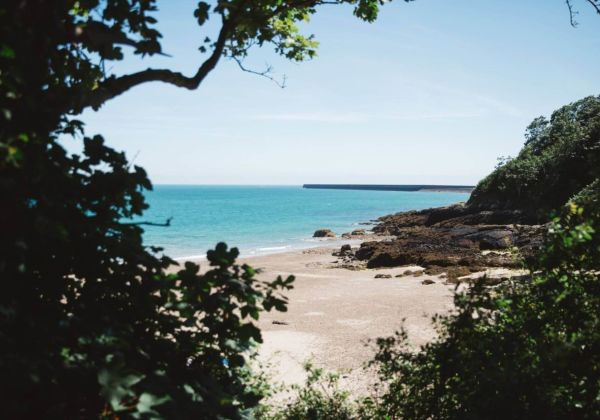 Private aircraft.
Ready, steady, jet set, go!
Have you got your head in the clouds? Come down to earth in Jersey in a private plane. Whether in your personal aircraft or a chartered aeroplane, arrive in style and discover a warm welcome in the island break.
Business or pleasure? Let's fly, let's fly away.
Explore your options for chartering a private plane or touching down in your own aircraft in Jersey.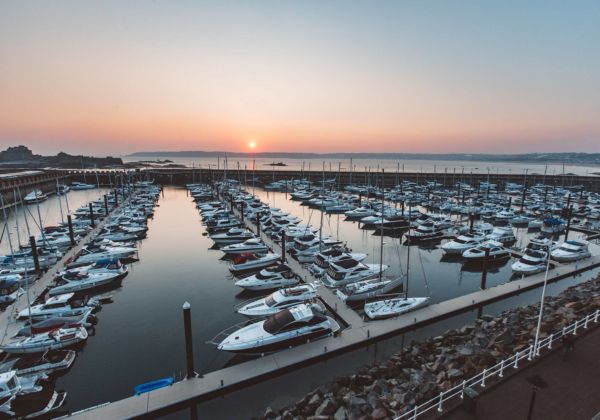 Visiting yachtsmen.
Sail away to the island break.
If travelling at your own pace on the open seas floats your boat, then sail your way over to Jersey and discover a warm welcome at our St. Helier marinas – the perfect base for your island break. Let your sea legs find their footing as you explore Jersey.
In Jersey's cosmopolitan capital, St. Helier, you'll find 1000 berths across three marinas, all of which have the coveted '5 Gold Anchor' status. The perfect base for your island break.
What does the weatherman say?
Anchors and chocks aweigh… onwards to Jersey. Be sure to check the weather before your journey. We wish you fair winds and following seas.