For something different, how about island hopping between Jersey's neighbouring islands and French seaside towns? Experience the true diversity of the Channel Islands and sample a brief taste of France at these beautiful locations – each with their own personality and story to tell, and all easy to reach with a day trip from Jersey.
Get a taster of our Channel Island neighbours.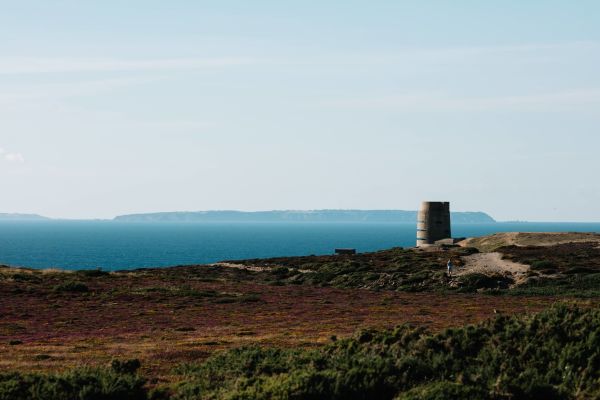 On the horizon.
Guernsey.
In just over an hour by fast ferry or a 20-minute flight you can be strolling through Guernsey's harbour capital, St. Peter Port. Breeze through this seaside gem with its harbour views, salty sea air and hilly cobbled streets that lead through to boutique shops, foodie spots and dinky cafés. Just don't enjoy yourself too much and forget to come back.
You can get to Guernsey by boat with Condor or step aboard a plane with Blue Islands.
Sark.
Landing in Sark feels like stepping back in time. Welcome to a place where the fastest thing on the road has four legs and a tail, and the pace of life trundles along at an easy clip. Visitors can explore the length and breadth of little Sark by foot, bicycle or even horse and cart with wide open sea in every direction. Take a morning dip in Dixcart Bay in perfect solitude, spin through winding country lanes on two wheels, before refuelling with a sea-foodie lunch and a crisp glass of white. When the day is done, roll out a blanket and stargaze under some of the darkest skies in Europe.
Herm.
Herm is a little gem. At a dinky one and a half miles long by a half mile wide, what our smallest Channel Island lacks in size, it more than makes up for in simple beauty. Slow down time and discover a place with no wheels, forget cars or even bicycles, as you set out on foot and breathe in the fresh sea air at your own pace. With windswept coastlines, secluded beaches to get lost on and an authentic local watering hole at the Mermaid Tavern, there's plenty here to while away a few perfect hours.
Explore the Channel Islands.
How about a day trip to Belle France?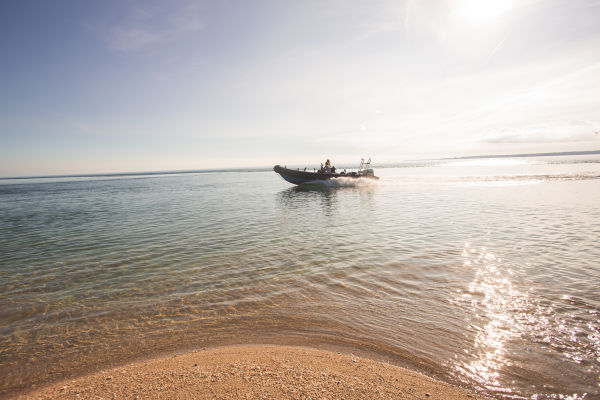 Saint Malo.
For a flavour of France, take a day trip to the historic walled city of Saint-Malo. Just over an hour away from Jersey by ferry, Saint-Malo's lively maze of cobbled streets and medieval ramparts are dotted with restaurants, shops and boutiques to explore. Share a chilled bottle of vin blanc with someone special over Breton crêpes and classic Moules À La Creme, all drenched in French sunshine, then potter through quirky souvenir shops and find something effortlessly chic at a French boutique – ah, la vie en rose!
Carteret.
Where else can you hop over for lunch in France in about the time it takes to cook a fry up? A quick 30-minute RIB trip can whisk you to the French coast and the foodie market town of Carteret, where you'll find everything from Breton crêperies to Michelin star-studded bistros serving up local fruits de mer. Book a trip with Island Rib Voyages or Jersey Seafaris, and soak in the real French vibes before hopping back to Jersey for a lazy afternoon.
More ways to get to France.
You might also be interested in.