The beauty about Jersey being so small? It's so small. If you don't want to hire a car, or simply want to discover the island at your own pace, it's easy to discover places to stay in Jersey that are a few steps away from all the colour and culture of the island's centre. Here are a few of our favourites.
Pomme D'Or Hotel.
This historic hotel is right opposite Liberation Square and the bus station, making it ideal for exploring the island by bus. The town centre with its shops and cafès are just a short walk away and the hotel's Harbour Room restaurant with buffet-style dinner and breakfasts make it popular with guests.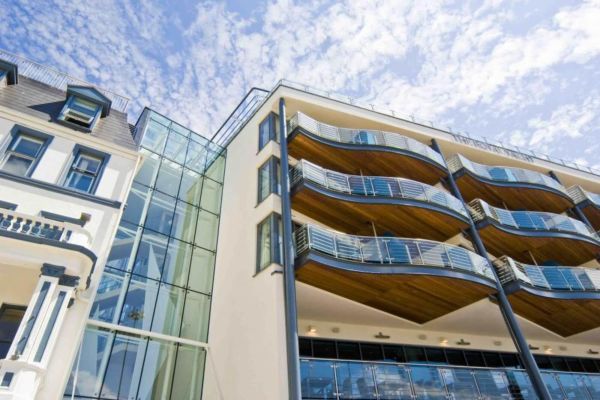 The Royal Yacht.
In the heart of St. Helier's Weighbridge district with shops, restaurants, bars and the bus station nearby, this is an ideal base to be right in the centre of things. With an award winning, underground spa and an excellent choice of hotel restaurants from fine dining Sirocco and the terrace menu at Café Zephyr, to the highly rated Grill room – this bright and buzzed town hotel has everything under one roof.
The Royal Best Western.
You'll only need a few minutes' stroll alongside Millennium Park to find yourself in the centre of St. Helier when you're staying at this convenient town hotel which was established in the 1840s. The hotel's location makes it ideally placed for a stay that's central, without being right in the centre. You'll discover plenty of places to dine out close by for those evening when you want to take it easy.
The Grand Jersey Hotel & Spa.
This elegant Victorian landmark hotel with its contemporary rooms and sea view location is just a few moments away from the water's edge. It's central location makes it easy to stroll along the wide promenade towards St. Aubin's, hire bikes for plenty of sea air, or simply walk into town or around the nearby marina. The hotel's highly rated spa, restaurants and bar makes it a great place to head home to.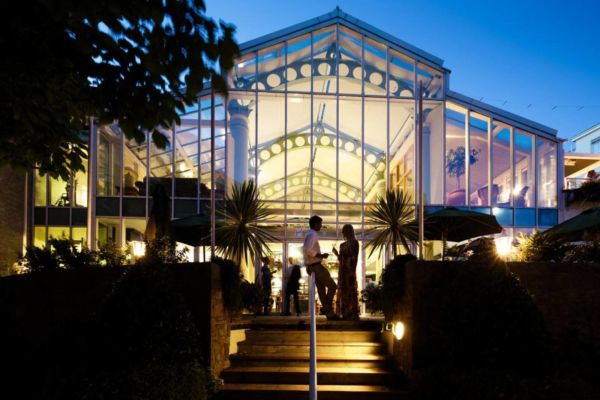 The Merton Hotel.
Close to town but with enough space to have its own identity, the Merton Hotel resort has its own subtropical indoor water park complete with waterslides, spa pools and Flowrider surf wave. And when you can tear yourself away, the centre of St. Helier, or the beachfront at Havre des Pas, is only a 10 minute stroll away.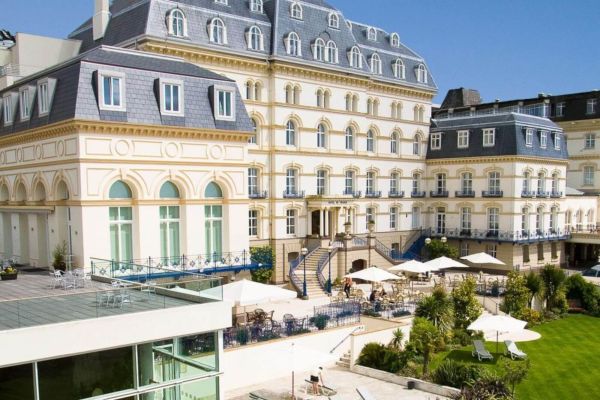 Hotel de France.
Far enough away from the centre of St. Helier to feel like a real island escape, this grandly-proportioned French-style hotel is home to an award winning wellness retreat, Ayush Wellness Spa where Ayurvedic treatments take place in a contemporary treatment space and a glass-fronted indoor pool area looks out onto the gardens. A contemporary Indian fusion restaurant – Saffrons completes the experience. You may not want to go anywhere else.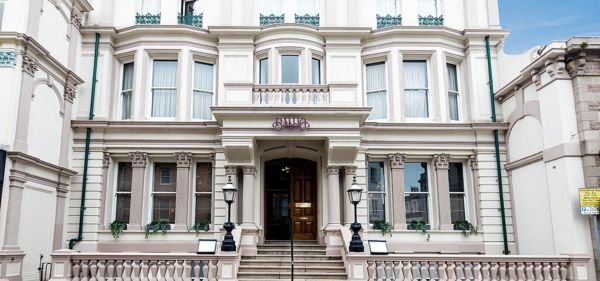 Banjo Boutique Hotel.
Located in the town centre, Banjo boasts four individually decorated boutique hotel rooms.  As part of the European-style grand brasserie, there are two restaurants and a beautiful cocktail bar to be enjoyed on your doorstep.
You might also like...