Capture a castle on your island break.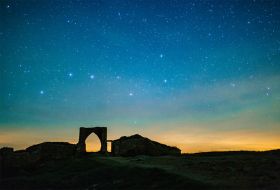 Grosnez Castle is a ruined 14th-century castle in St. Ouen, situated in Grosnez in the north west corner of the island. Philippe de Carteret held it against the French when they took half of Jersey between 1461 and 1467, but it has been a ruin since the mid 16th century.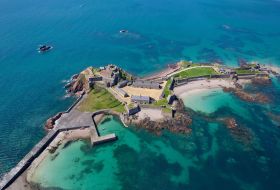 Sitting one mile off the coast of Jersey's main town of St. Helier, the castle apartment sits within one of Jersey's most iconic locations surrounded by the sea twice a day. The apartment, split over two levels, with a recently refurbished kitchen and shower room on the lower level, the apartment sleeps up to six people.
from £154
Mont Orgueil Castle, or Gorey Castle, has cast its imposing shadow over the beautiful fishing port of Gorey for more than 800 years. One of the finest examples of a medieval fortress in existence, Mont Orgueil is also a symbol of Jersey's national identity and independent character.
from £10
You might also like...