Whether you are a culture vulture, history buff, adrenaline junkie or just want to get your dancing shoes on; we'll keep you entertained in Jersey. From energising sports challenges, vibrant music and arts festivals to outdoor film screenings, there's so much going on in our little island. Why not plan your visit around one of the island's iconic annual events or festivals?
Find out what's on.
Come and experience something new or just relax and soak up the island atmosphere, it's up to you.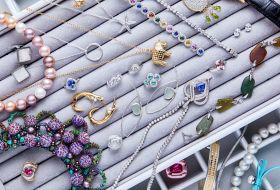 Welcome to Brilliance, Jersey's jewellery and watch festival. We give, create, treasure, celebrate milestones and moments and hand them down to future generations. As jewellery professionals we are privileged to be a part of those moments everyday. Brilliance is here to celebrate and showcase all the expertise and talent we have on Jersey.
Free entry
Oct 22 2022 ‐ Nov 06 2022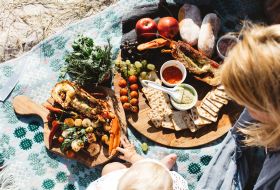 'Picnic in the Park' will be back this August, encouraging islanders and visitors alike, to pick up a picnic from a local hospitality provider and enjoy the warmer days and lighter nights in the Park. The Jersey National Park has 2,145 designated hectares of land within its protected boundaries that can be appreciated and enjoyed.
Free entry
Free for children
Aug 01 2022 ‐ Aug 31 2022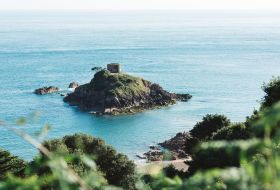 Join us for a tour of Portelet Common with your dedicated Geopark guide, John. Experience the wild nature and magnificent views of this outstanding heathland and discover why it has been important to humankind for millennia.
from £9
Booking needed
Sep 14 2022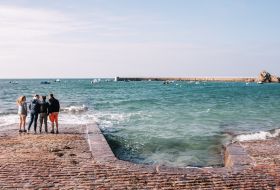 On a gentle walk along rocky channels and through water-filled gullies we travel back in time and unveil the traces of Jersey's geological history and the fascinating story of humans on the island.
from £9
Booking needed
Aug 25 2022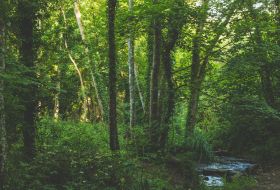 Join us for a delightful exploration around Grève de Lecq woodland. Discover how Jersey has been shaped by time and see evidence of the land use changes made over several centuries.
from £9
Starting at L'Etacq by Faulkner Fisheries, we will be looking at the features which show us that sea level and climate change is nothing new and the Anthropocene (the age of man) is upon us.
from £9
Booking needed
Aug 19 2022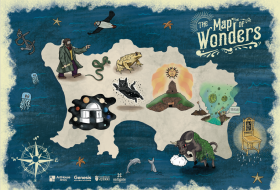 This exhibition celebrates the work undertaken by primary school children in Jersey during The Map of Wonders project and beyond. The Map of Wonders is the first project within the Genesis Education Programme, a joint partnership project between ArtHouse Jersey and the GoJ's Department for Children, Young People, Education and Skills (CYPES).
Free entry
Sep 15 2022 ‐ Oct 02 2022
The Jersey Premier Brass will be back in concert this summer at Howard Davis Park and will feature a range of amazing music from all genres and difficulties. We hope to have as many people attending as possible for these special events.
Free entry
Jun 30 2022 ‐ Sep 01 2022
Open the pages of Jersey's official guide…
… to explore more about 'What's On' in the island and to meet some of the people who can help you get out and about in our little island.
Feel inspired, get involved and come along.
Discover the buzz in Jersey.
Check out pictures taken by locals and visitors as they've been soaking up the island vibes.