Get ready to unleash your true colours and celebrate love, acceptance, and equality.
Brace yourself for a whirlwind of glitter, rainbows, and unforgettable moments in the island this September. CI Pride Jersey 2023 promises to be bigger, bolder, and prouder than ever. It's time to break out those dancing shoes, flaunt your style, and show the world what love truly means. From dazzling parades to electrifying performances, inspiring speakers to inclusive community gatherings. Whether you identify as LGBTQ+ or are an ally, Pride is for everyone who believes in love, diversity, and the power of unity.
But it's much more than just a celebration, it's a platform for change and progress. We're proud that our little island believes in the power of inclusivity and the freedom to be who you are and love who you love. Join us as we raise our voices for LGBTQ+ rights, equality, and inclusivity. A safe haven, a space where you can be your authentic self and feel the love and support of an entire community.
So mark your calendars, get ready to shine, and join us at CI Pride Jersey 2023!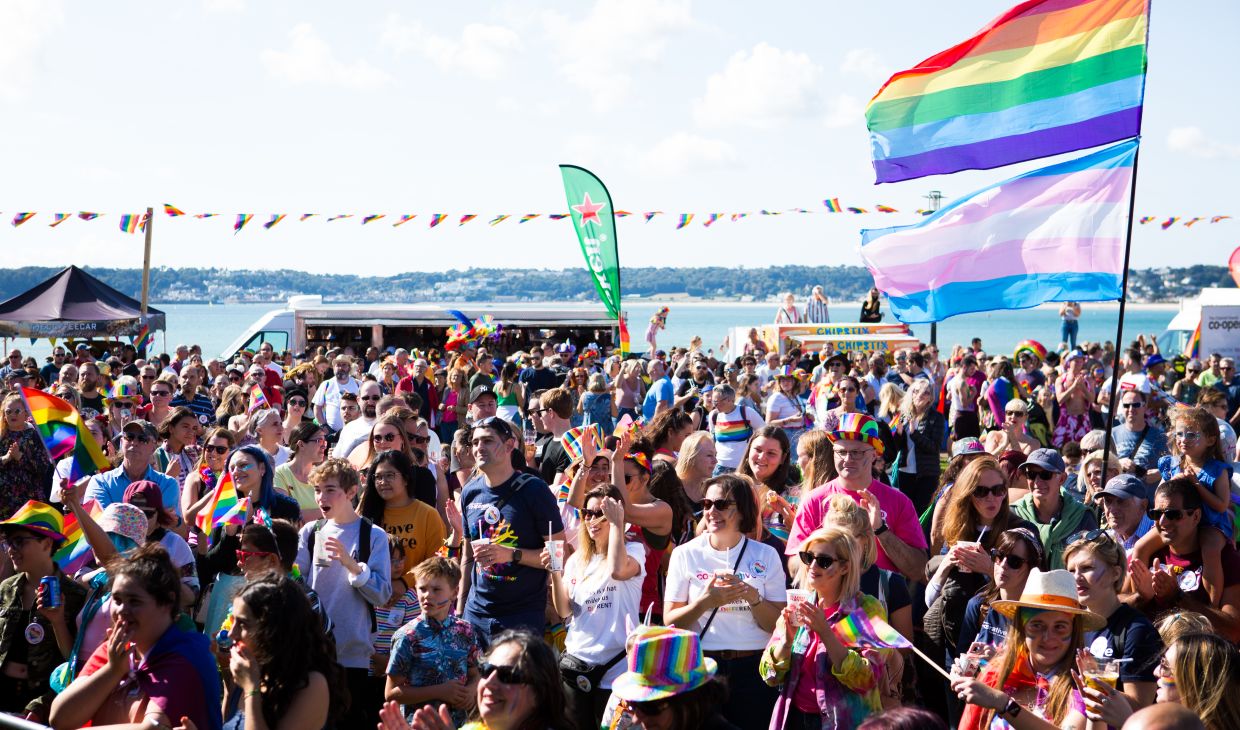 Pride Jersey 2023.
Join in the colourful celebrations.
Each September, hundreds of locals and visitors come together in the Channel Islands, to proudly raise the Pride flag as a wave of rainbow colours parade through the streets of St. Helier.
Taking you all the way through Jersey's main town, you'll find yourself following the party path to the marvellous main event – Pride Village.
This year's Pride Village will be taking place at People's Park and Victoria's Park on Saturday 16 September, with an exciting line-up of special guests, activities, food and drink.
But, the colourful celebrations don't start there! CI Pride are pulling out all the stops to bring you a week of spectacular events in the lead up to the main party, take a peek below.
CI Pride events.
There are currently no posts for this section.
A dazzling line-up awaits.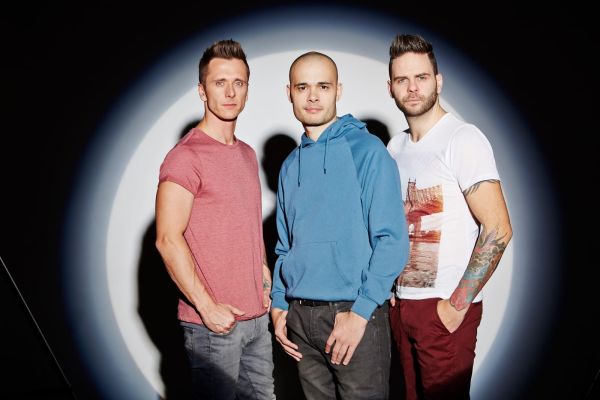 Headline music act.
FIVE.
Get ready to groove to the electrifying tunes of FIVE, the mind-blowing British sensation! Brace yourself for a chart-topping extravaganza as they unleash their unforgettable hits.
Set to rock the mainstage at Pride Village, igniting an unstoppable surge of energy that will leave your heart pounding with anticipation and pure exhilaration.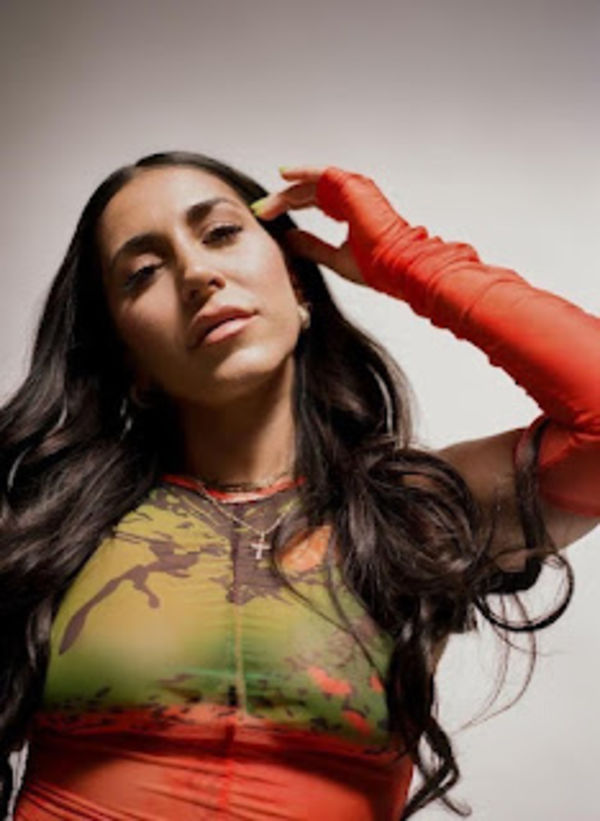 Headline DJ.
Ellie Prohan.
Dance the night away with the incredible Ellie Prohan, headlining as the DJ for CI Pride, bringing her unparalleled talent and infectious energy to the stage. As a trend setting DJ from Kiss FM and Kiss Fresh, Ellie knows how to keep the party pumping and the crowd on their feet. She's also a proud member of the LGBTQ+ community and a passionate advocate for women, intersectionality and marginalised communities.
Star drag acts.
Joining the sensational FIVE on stage are the fabulous divas Tomara Thomas and Mercedes Bends, straight out of their jaw-dropping performances at the 2023 Eurovision semi-final!
Brace yourself for a night of non-stop thrills as these dynamic drag acts take the spotlight, accompanied by a phenomenal line up of fierce queens like Paige Three, the sassy sensation; Flesh, the embodiment of fabulousness; and the one and only Miss Leigh Ding!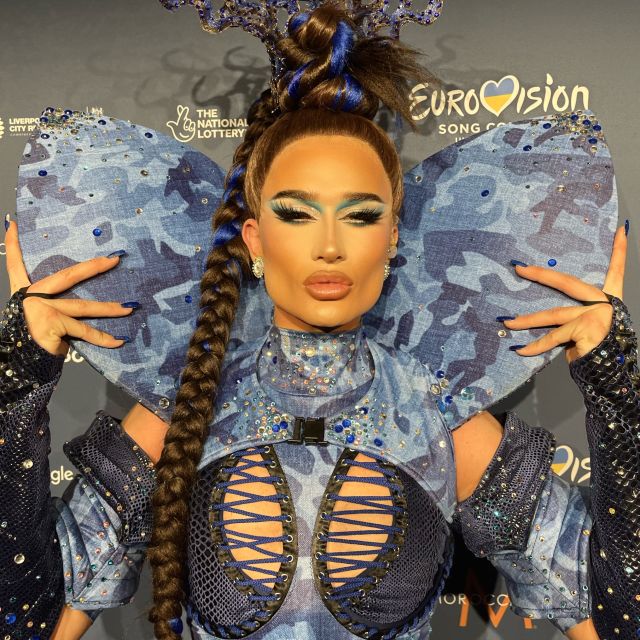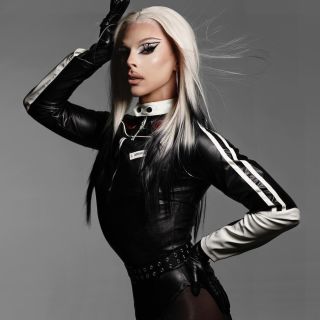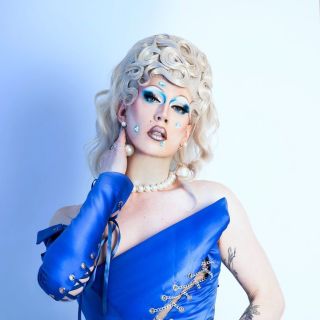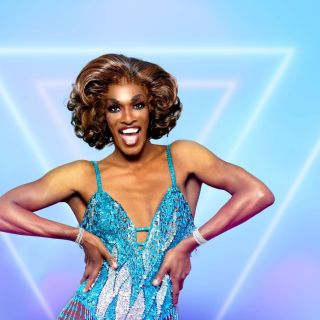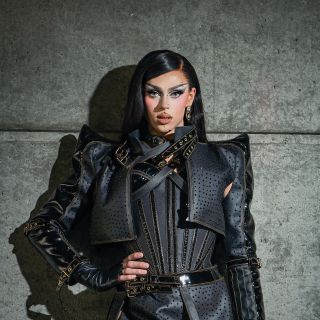 Stay at the heart of the celebrations.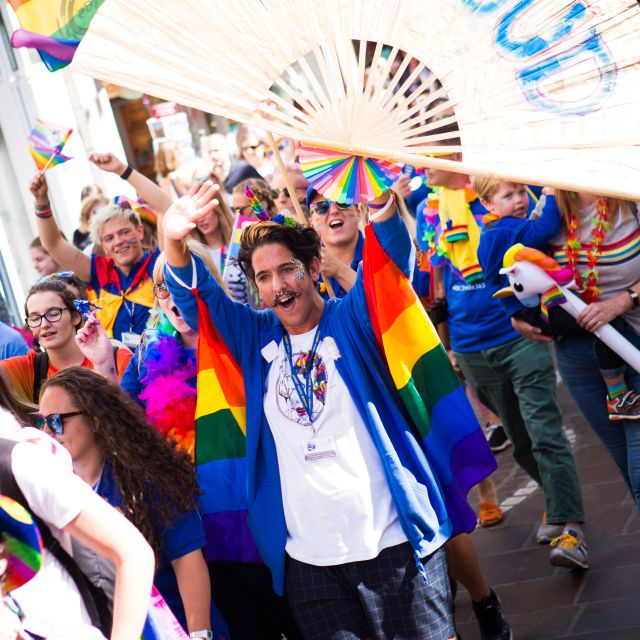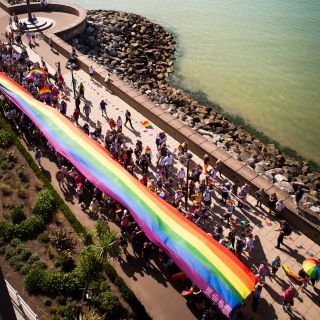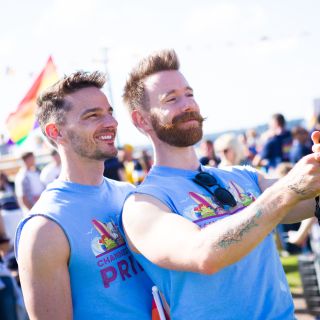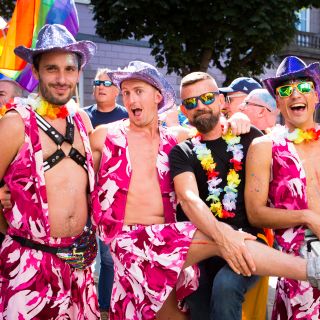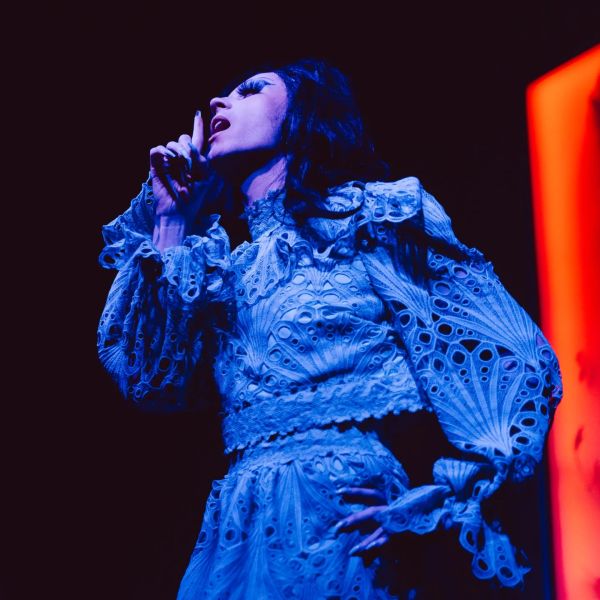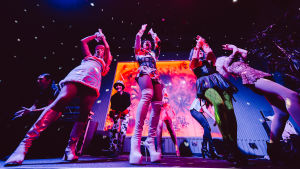 Flair for entertainment.
Experience the glitz, glamour and magic of drag events celebrated beyond Pride season.
Flair Entertainment bring a fabulous line up of drag events throughout the year. Showcasing the creativity, diversity, and artistry of the drag community right here in Jersey.
From dazzling drag brunches to sensational drag and cabaret shows. There's something for everyone looking to immerse themselves in the world of fierce performances, laughter, and unforgettable moments.
Indulge in mouth-watering bites, sip on bubbly prosecco, and let the vivacious energy of our performers captivate your senses at The Pavillion. Or, step into a world of sequins and show-stopping performances as talented drag performers take to the stage at Chambers, to deliver an unforgettable spectacle.
Be prepared to be dazzled by the sheer talent, charisma, and uniqueness of the drag artists as they transport you to a realm of pure entertainment and celebration.
Meet the local queens.
Get ready to meet some of the enchanting and talented drag queens who bring sparkle, sass, and a whole lot of personality to Jersey's vibrant entertainment scene. From captivating performances to jaw-dropping looks, these local queens are the epitome of fierce and fabulous.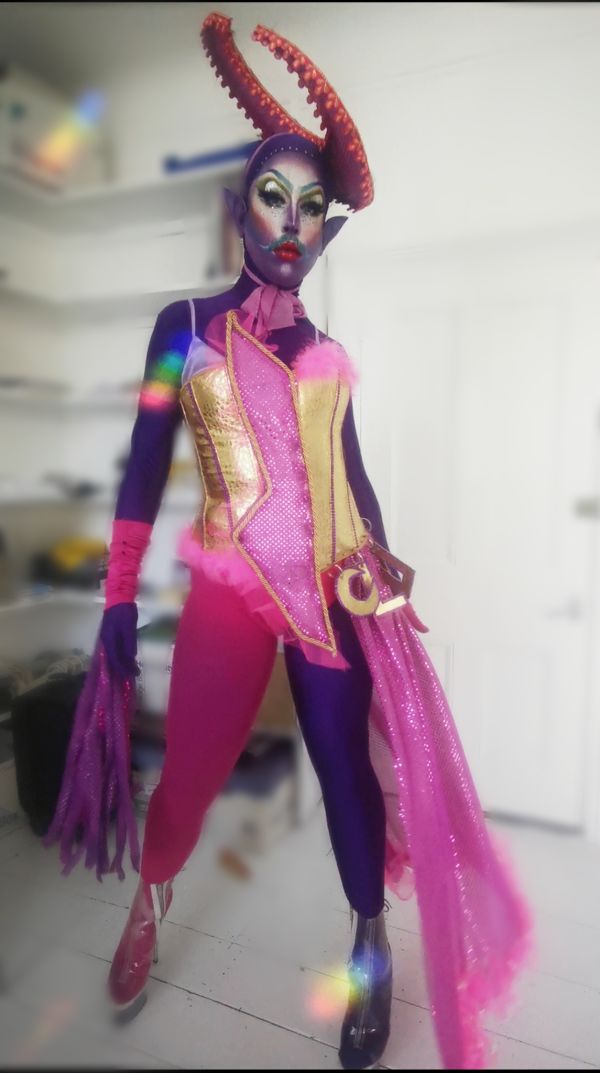 Meet Lua.
Olá Migas! My name is Lua Ray José, Lua for short, and I am a Senior Youth worker by day and drag performer by night.
I am originally from Madeira and can fluently perform in English and Portuguese. I know – louca!
I also have a dream, I dream of a better and more inclusive world. Where people are just nice to each other. Now, who's with me?
What do you love most about island life as a queen?
What I've learnt to enjoy the most these past couple of years, since I started to perform more regularly, is the feeling I get when I perform. Seeing how much people have shown interest and supported what we do. People coming up to us and sharing how much of a good time they have, is everything to me as a performer.
It's such wonderful evidence of how there is a space for drag in Jersey and we have to acknowledge that we still have a few things that need to change in support of LGBTQ+ inclusion, but I love the space we hold and that I get to share it with my fellow queens and our fans. Our fans? Who am I, Beyoncé? Nah, I'm more of a Björk!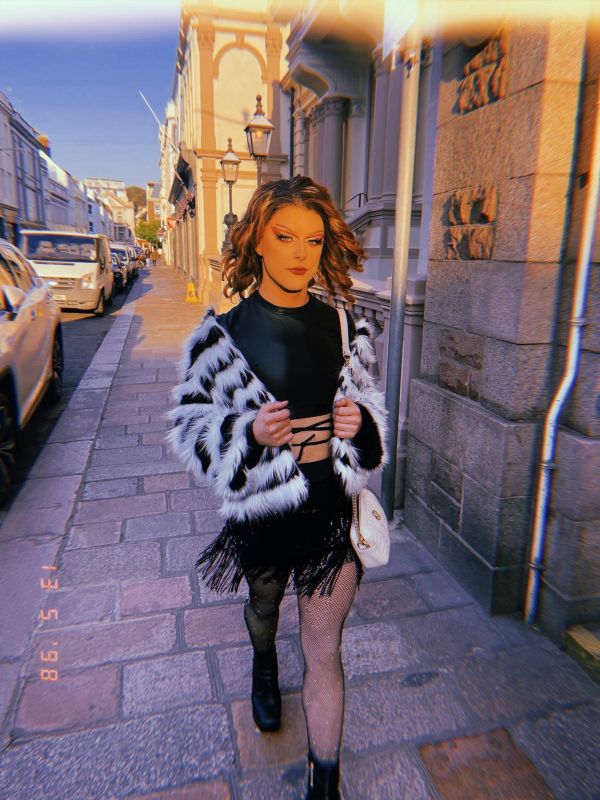 Meet Aria.
My name is Aria and I've been doing drag since the beginning of 2023! I have always had a passion for makeup and performing, so it's the perfect match.
I love finding fun and creative ways to keep performances exciting so I can keep you on your toes. You will often find me surprising you with thrilling outfits, lip syncing, singing, and my best choreographed dance routines. 'Triple threat' I hear you say? Expect the unexpected! Come find out…Aria ready for me?
What do you love most about island life as a queen?
I absolutely love, without a doubt, the support that we have on the island. Everyone is so loving and supportive. Being able to bring something new to the island that people aren't used to seeing, fills me with joy. I adore being able to provide memorable nights out to everyone who attends our drag and cabaret evening shows, as well as our drag brunches.
One of the main things I love about being a queen in Jersey is being able to provide a safe space and environment for people to be open and comfortable with who they are, so everyone can make new and long lasting friends.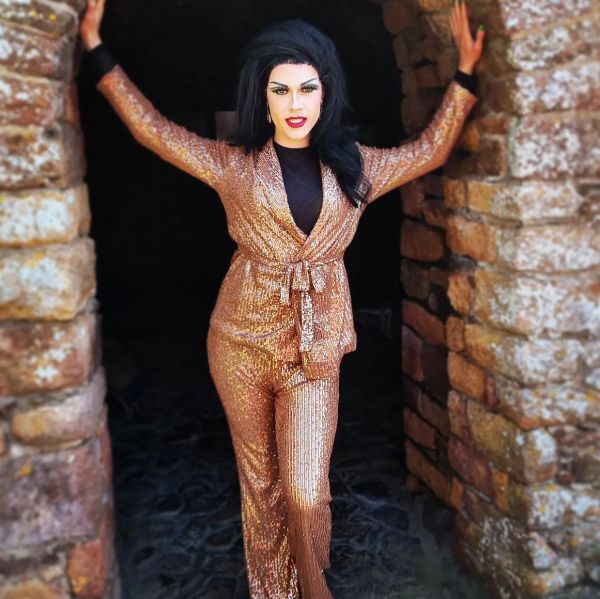 Meet Iona.
For those of you that don't know (although I'm sure there aren't many) my name is Iona. A name that has always suited because I own a lot of things, including every stage I'm on. Performer extraordinaire and host of the local drag and cabaret shows, quick witted, sassy, captivatingly camp and above all incredibly humble – my humility is truly my best quality!
I compère, I lip sync, I dance, I lovingly interact with my audience but above all else, I try my best to spread joy. If you don't leave one of my shows feeling like you could take on the world, then I won't be satisfied.
What do you love most about island life as a queen?
Anyone who has been to one of the shows will know that they are all about spreading love. It is, in fact, a requirement that all in attendance exclaim their love for those around them, their love for me (of course) and most importantly their love for themselves. The positive atmosphere truly radiates in the space and I have received many heart-warming messages from audience members saying how grateful they are to have such safe spaces on island.
From strutting through St. Helier in my most extravagant glad rags, I have come to realise that Jersey is a much more accepting and loving place than people give it credit for. I am consistently (and rather privileged to be) met with a positive reception which really speaks volumes to the atmosphere of the place.  Feeling supported and loved whilst surrounded by beautiful beaches and excellent weather – who could ask for more?
You might also like...