In the rush of modern life, it's the simple things that appeal to us most. Space, quiet and quality time to spend with the people closest to us. Space to breathe the fresh sea air and time to enjoy natural landscapes as they burst into new life, from coastal viewing spots to a gentle walk in the woods.
Five reasons to love Jersey in springtime.
See the island burst into life, taste the first Jersey Royals, soak up the bright spring sunlight and feel revived by the fresh winds full of the salt of the sea and the promise of warmth to come.
1. See dolphins in the wild.
A pod of dolphins swimming alongside the boat is a regular sight if you embark on a RIB excursion. Jersey and its archipelago of islands and reefs is one of the best places in the British Isles to see these beautiful creatures in the wild. For your chance to glimpse them for yourself, charter a trip this spring, as sightings become more common as the weather and sea warms up!
2. Jersey ice-cream.
An island famous for its dairy produce makes the perfect excuse to indulge with an ice cream, or two. Our famous Jersey cows have been making the creamiest, richest and smoothest ice cream in the world since 1763 – fact. The perfect treat on a warm spring day – so what are you waiting for? Go and stick a flake in it!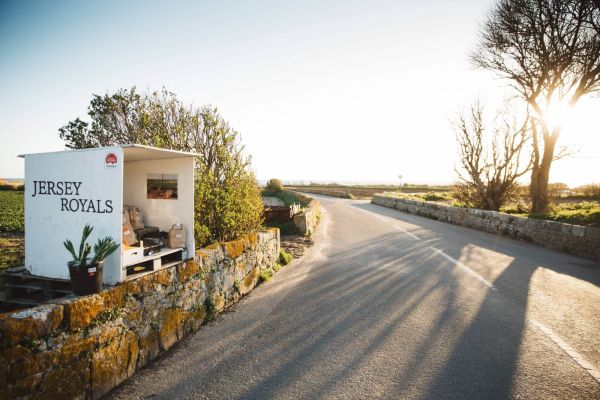 3. Taste fresh Jersey Royals.
When the Jersey Royal potato is in season between March and July, the island's country lanes are dotted with stalls and honesty boxes where you can buy freshly dug Royals for yourself. Look out for them on local restaurant menus – they're best enjoyed simply, with Jersey butter a pinch of salt and a sprig of mint to bring out the rich, summery flavour of these unique potatoes – only grown in Jersey.
4. Take a walk on the wild side.
For a small island, Jersey is full of natural, wild spaces where you can reconnect and experience nature at its best. Each spring, thousands of wild orchids bloom on National Trust land at St. Ouen, where you can explore picture perfect pathways through the orchid meadows at Le Noir Pré.
5. Capture the castle.
With not one, not two, but three castles, Jersey's heritage locations are the perfect place to head to in spring. Escape the everyday and immerse yourself in our unique history. Whether it's the medieval Mont Orgueil Castle, the majestic ruin of Grosnez or the offshore experience of Elizabeth Castle, enjoy a different view of Jersey's heritage from the battlements of one of these beautifully preserved historical sites.
Places to stay that'll put a spring in your step.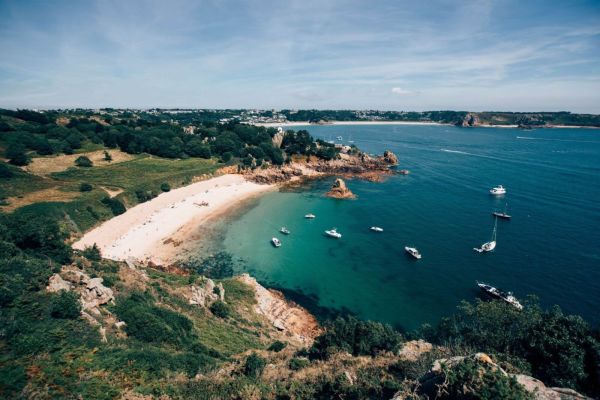 Explore bloomin' marvellous holiday offers.
What could be better than finding yourself a smashing offer to add even more to your springtime holiday?… Finding lots of them! Discover amazing offers and package holidays to make planning your Jersey break a walk on the beach in springtime… bliss.
Springtime inspiration for your island break.