For a small island, it can get pretty wild in Jersey. Come face to face with some of the rarest primates on the planet, get an unforgettable glimpse of dolphins in the wild or find out how to meet a Jersey cow. Here are nine of our favourite ways to see nature at its best and meet wildlife in Jersey.
1. Jersey Zoo.
Walk into the zoo started by Gerald Durrell, and you may well hear the wildlife straight away – the howls of gibbons, or the distant call of a lemur. Nothing beats actually seeing some incredibly rare and endangered species up close at this nature reserve. From lowland gorillas to golden tamarins and endangered orangutans, it's a chance to make eye contact with some of the rarest creatures in the world.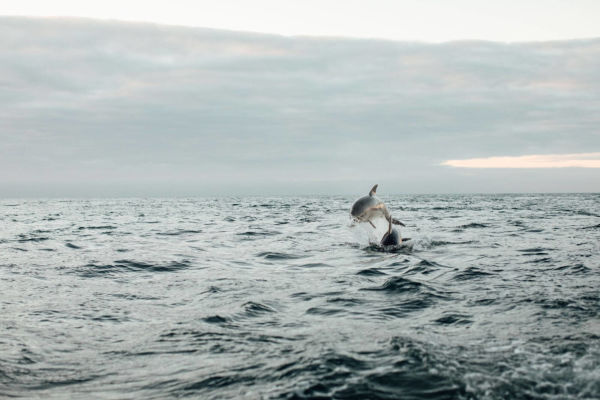 2. Dolphins.
Seeing dolphins in the wild is close to the top of the must-see list for most people – and with pods of wild dolphins in Jersey's waters, it's the perfect opportunity to experience the thrill of seeing dolphins racing alongside your boat. Join a RIB boat trip around the island or out to the Écréhous islands or Les Minquiers sandbanks for a chance to spot local wildlife.
3. Jersey cows.
Jersey cows are prized all over the world for their extra-creamy milk and calm and friendly nature. Don't miss the chance to spot our local breed while you're in Jersey – from the cow statues in West's Centre to herds of grazing dairy cows in the heart of the island's countryside.
4. Barnyard animals.
Animal lovers of all ages will love the farm park at aMaizin! Adventure Park. From a miniature Falabella pony to goats, orphaned lambs, Kunekune pigs and hand-reared rabbits and guinea pigs, these animals are mostly adopted or retired. Open every day, closed Mondays in term time during winter.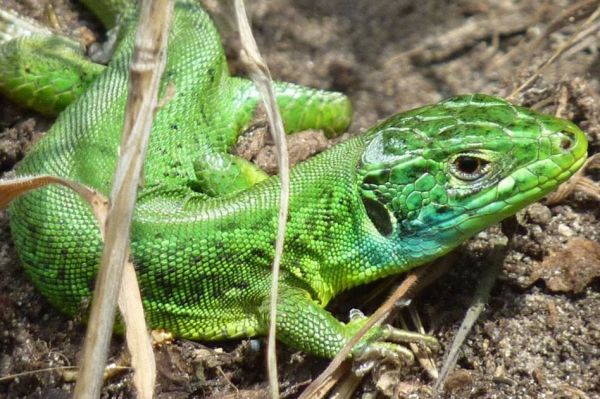 5. Green lizards.
If you're really lucky, you might spot a shy but vibrant green lizard while out exploring the island. Jersey is the only area in Britain where green lizards occur naturally. The species is amongst the largest in Europe with adult males reaching lengths of between 30 to 40cm (16 inches). On sunny days, these little reptiles like nothing more than to laze and bathe on sun warmed granite. Keep your eyes peeled and if you catch a glimpse, make sure to report it to the Jersey Amphibian and Reptile Group.
Image credit: Jersey National Trust.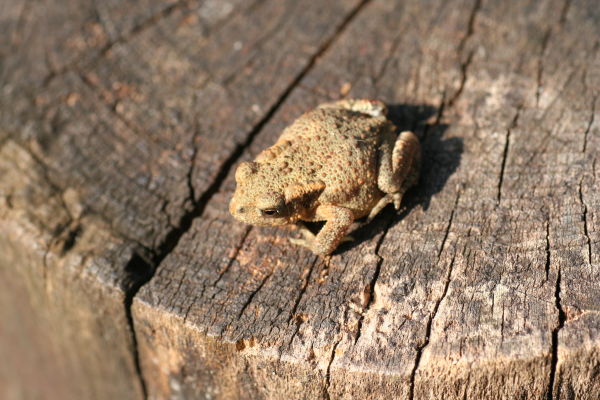 6. Craupaud.
It might sound rather rude, but 'crapaud' is actually the local name for the Western Toad. In recent years, the crapaud has been disappearing from the natural areas where it was once common, although it is known that many private garden ponds still host healthy populations of toads. You might just spot one of these hoppy little fellas while out exploring Jersey's countryside. If you do make a sighting, be sure to report it to the Jersey Biodiversity Centre.

7. Choughs.
These striking birds with their black bodies and long red bills, went extinct in Jersey over 100 years ago. But today, thanks to a pioneering conservation project by the National Trust for Jersey, the Government of Jersey, Jersey Zoo and Birds on the Edge, they are back in force in the skies above the island. Your best bet for spotting one of these majestic birds is on the north coast of the island between Devil's Hole and Sorel Point.
Image credit: Birds on the Edge – Miranda Collett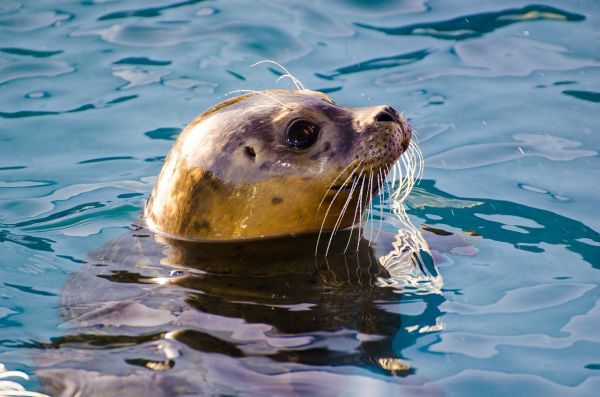 8. Seals.
Jersey's waters are home to dozens of grey seals, although the number of seals locally on any day is actually quite small, so you can count yourself lucky if you spot one. It's rare to see them on our beaches, (and if you do, you should call the JSPCA because it's probably in distress), but if you take a boat trip to the Écréhous islands or Les Minquiers sandbanks, you might encounter some sunning themselves on the rocks or bobbing up and down in the tidal flows.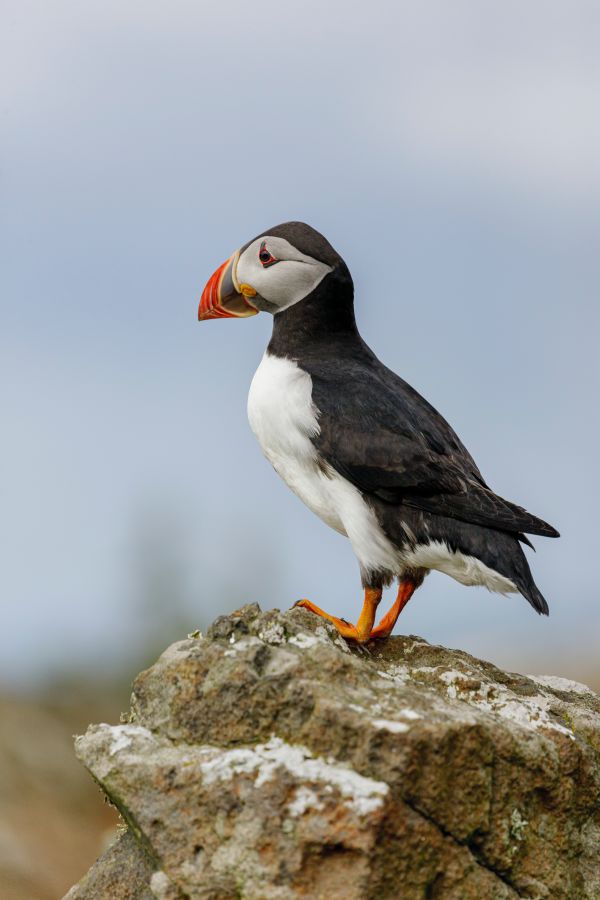 9. Puffins.
Jersey's puffin population was the focus of a National Trust campaign in 2001 to save Plémont headland – the last remaining colony of puffins on the Island was adjacent to the sight of a proposed residential development. Thankfully, the National Trust successfully acquired the land in 2014, saving the puffins and their home. The stretch of coastline between Greve De Lecq and Plémont is where you're most likely to spot them, so take a walk along the north coast footpath with some binoculars, or plan a kayaking trip along the bottom of the cliffs – breeding season is March to July.
You might also like...