Here in Jersey, we're constantly looking to develop the ways that we can live sustainably and in harmony with our island environment. We've gone so far as to set an ambition to be a carbon neutral island by the year 2030, to help preserve the natural beauty of not only our natural landscapes and wildlife but the wider world we live in. Discover ways for the eco-conscious traveller to enjoy the island break whilst leaving their holiday footprint a little lighter.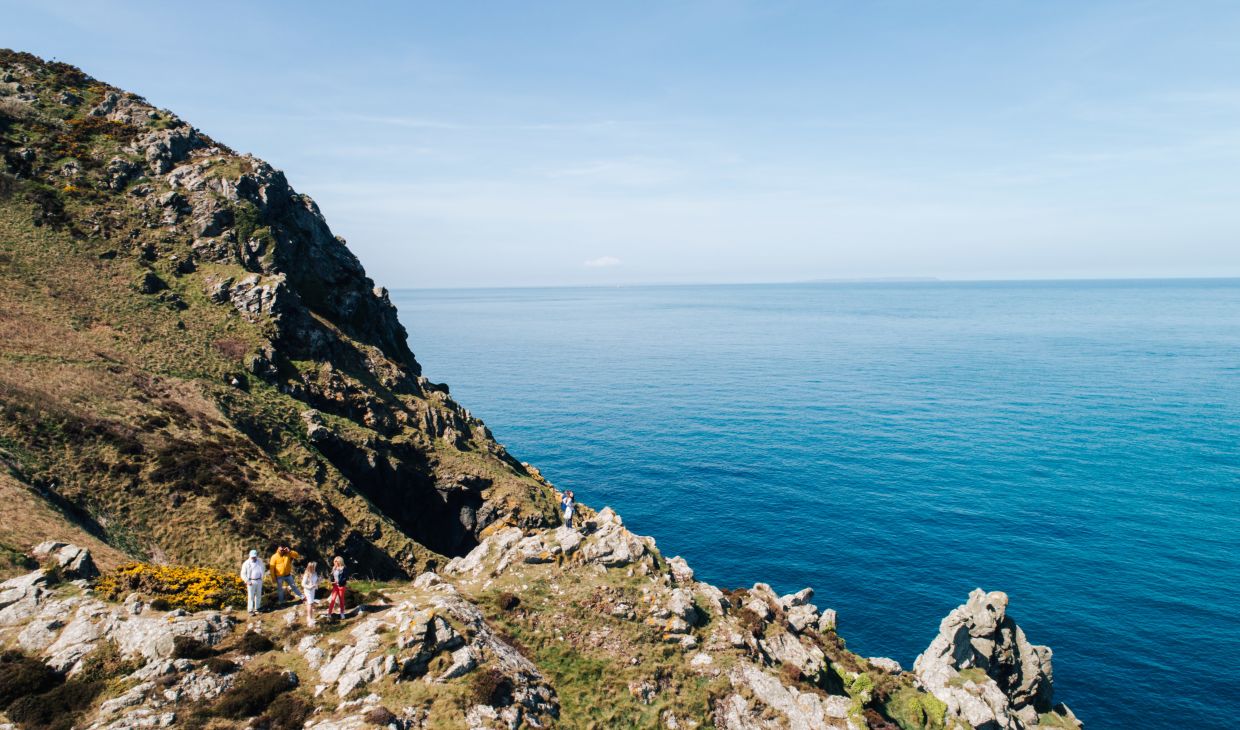 Jersey National Park.
Discover the beauty of the island with The Jersey National Park and explore a unique coastal environment.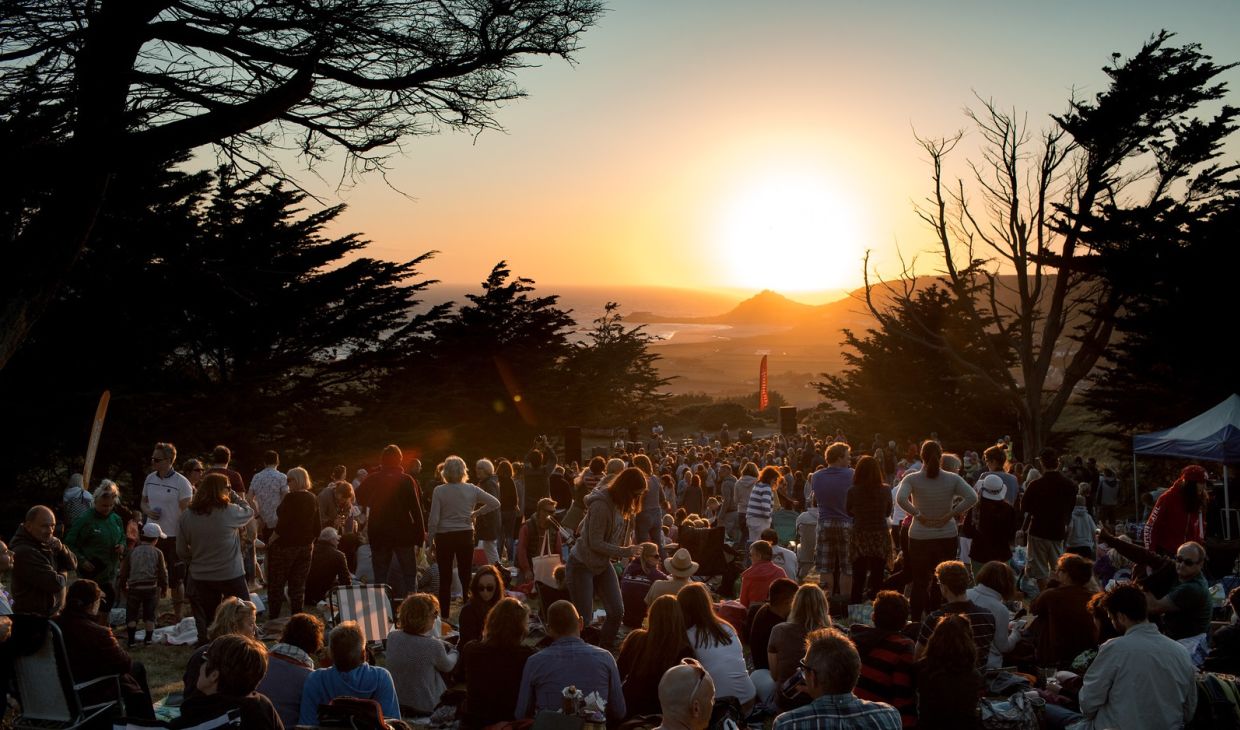 Events & Tours in the Jersey National Park
The Jersey National Park is home to a whole host of events and tours both on land and sea. Enjoy music, food, cinema, and history or take part in one of the many sporting challenges throughout the year.
Attractions close to Nature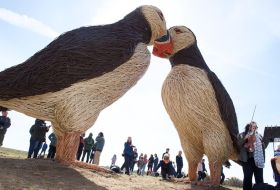 Head to the island's west coast and experience the giant willow Puffin sculptures, commissioned by 'Bird on the Edge' and the 'National Trust for Jersey'. These sculptures were put on display to mark the 'Arrival of the Puffins', which highlights the plight of these wonderful birds and Jersey's key role in protecting the Puffins and other seabirds.
Free entry
Free for children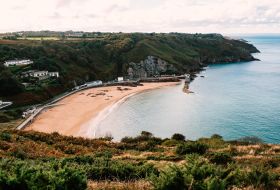 This sheltered north facing beach is fringed with wooded slopes and leafy country pubs. A firm favourite with families, with rocks to climb, pools to search for critters in, a sea that's never too far out even at a low tide and lifeguards during the summer months, all make this beach a winner.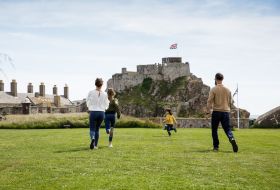 Built on a rocky islet in St. Aubin's Bay, Elizabeth Castle has defended Jersey for more than 400 years. You can take the amphibious castle ferry or walk out along the causeway at low tide. Elizabeth Castle is the perfect place to spend a day exploring Jersey's history with the Jersey Militia or castle gunner on parade.
from £8.60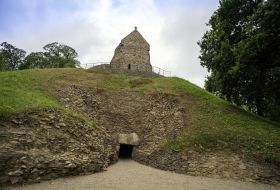 A truly memorable experience that is both thought provoking and peaceful. Unlike many other dolmens, you can stand inside its chamber and feel the atmosphere of this profoundly sacred space. The passage grave is one of the ten oldest buildings in the world.
from £6.70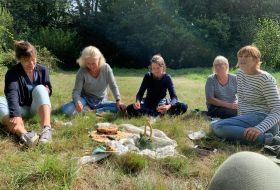 Shinrin-Yoku or Forest Bathing is a practice of connection and sensory relaxation that has travelled globally from Japan. Amanda Bond, a certified Nature and Forest Therapy Guide, is the sole practitioner in Jersey. Forest Bathing is accessible for all - it's designed to slow your whole self down, allowing for deep relaxation and revitalisation.
from £25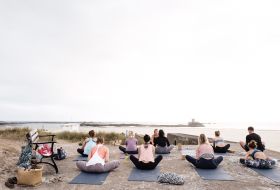 Bunker Yoga offer the opportunity to practice yoga in a beautiful outdoor setting or at our covered studio, there'll always be a class that suits you. I teach a dynamic, ashtanga inspired, vinyasa yoga class with a focus on meditation and breathing. Be prepared to move, breathe deep and come together for a powerful, light-hearted journey.
from £12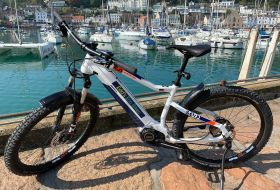 Explore Jersey by Electric Bike! For those who aren't regular riders, e-bikes can open up a whole new world. Discovering the island can easily become a reality with an e-bike. Edd's Eco Bikes offer electric mountain bikes and family cargo bikes for hire for the day or weekend.
from £40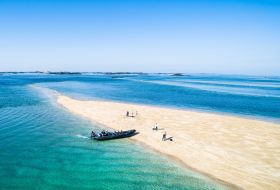 RIB boat trips around Jersey's beautiful coastline, offshore reefs and surrounding waters. Seafaris include Les Écréhous, Les Minquiers, north coast and caves, France for lunch or dinner, dolphin spotting and so much more. Suitable for all, whether it's scenery, wildlife or an adrenaline fix, there is a Seafari for you.
from £30