Discover St. Ouen's Bay on the west coast of Jersey. With miles of sand washed by rolling Atlantic waves, the magnificent St. Ouen's Bay is a natural playground for surfers and adrenaline seekers. It's home to Europe's oldest surf clubs and makes a stunning setting for beach walks and activities. Tune in live and start dreaming about your next trip to the island break.
Watch the waves roll in.
Tune in and zone out to the breathtaking live views of Jersey's west coast.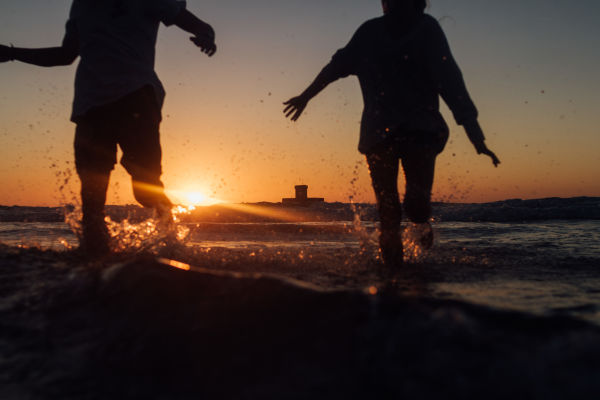 Experience the view for yourself.
Join us for golden hour.
Don't miss the golden hour at St. Ouen's Bay. Our beach cam is perched over The Watersplash Beach Bar & Diner where it enjoys spectacular views. Take a seat, grab a beer and enjoy the view for yourself. 'The Splash' as it is fondly known by the locals, is in the heart of St. Ouen's Bay and the home of surfing on the island. 'The Splash' has been an iconic beach bar for more than 50 years.