Shopping in Jersey is like nowhere else. Discover luxury brands, enjoy elegant department stores, behold beautiful jewellery and pick up your VAT-free shopping in the heart of St. Helier's high street.
Stroll through cobbled streets and sociable squares, take the time to meander through charming historic markets, take your pick of locally made artisan products at outdoor pop-up shops and browse quirky antique stores and unique local boutiques.
Discover something different.
Search for hidden gems on the streets and in the markets of Jersey. Take a little piece of the island break home to treasure forever.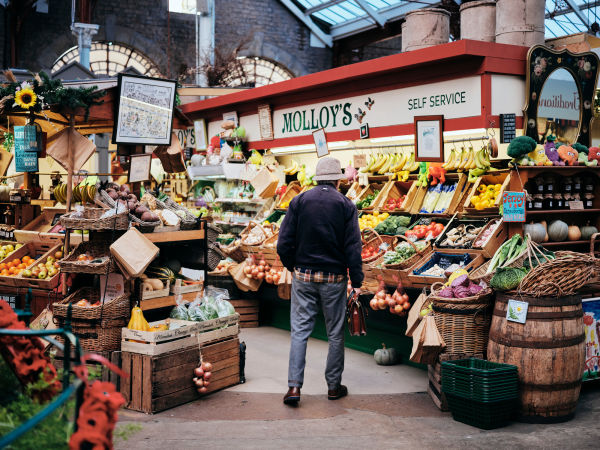 Markets and farm shops.
Soak up the island atmosphere while wandering the many markets and farm shops in Jersey. You'll find local produce and unique souvenirs to treasure.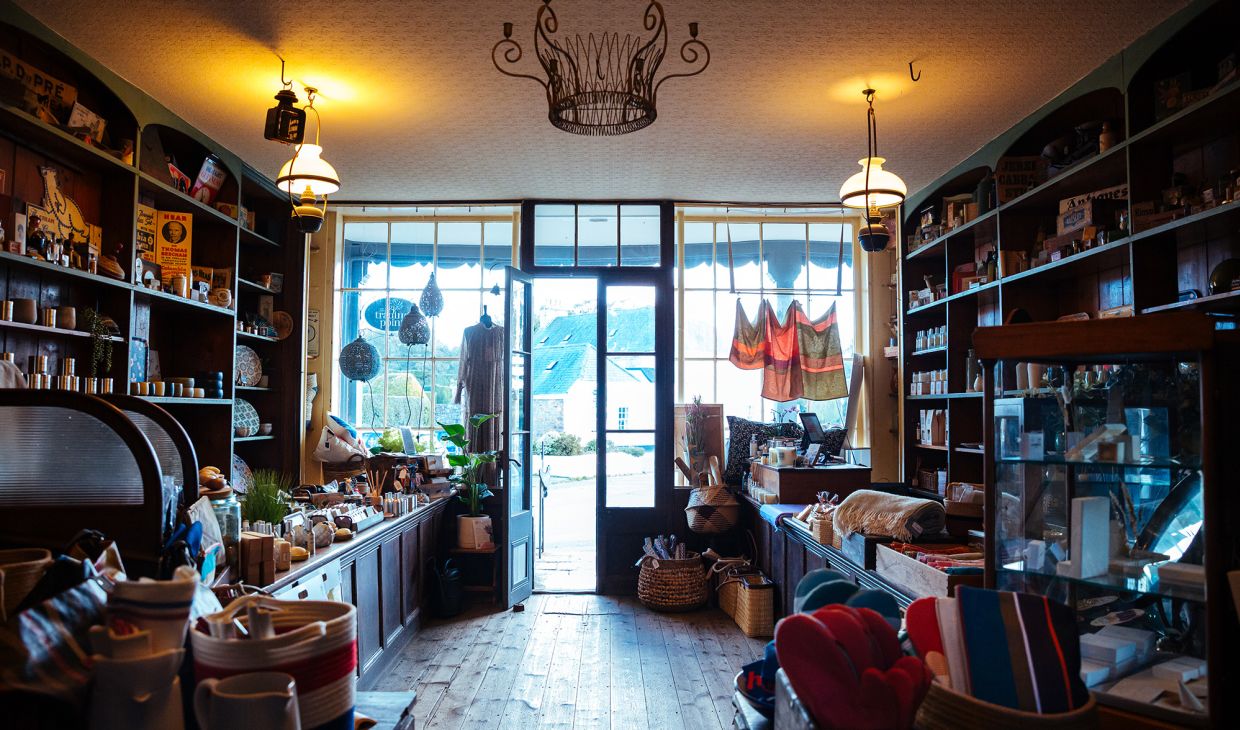 Itinerary.
Three days of retail therapy in Jersey.
If your idea of heaven is searching out unique finds and delightful curiosities then you'll love Jersey's shopping scene. From gorgeous gardens to treasure trove antique shops to explore, get all the inspiration you need with our three day retail therapy itinerary and find some Jersey gems to take home with you.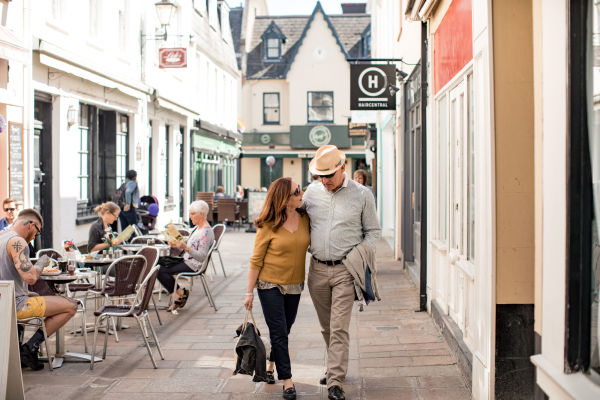 Shopping in St. Helier.
Stroll through the cobbled streets and squares of St. Helier, discovering hidden corners and new neighbourhoods with a mix of local boutiques and high street stores.
All that glitters… is probably gold and diamonds and pearls.
Explore Jersey's many jewellers and come away with a piece that will last a lifetime. Will you find your family heirloom in Jersey?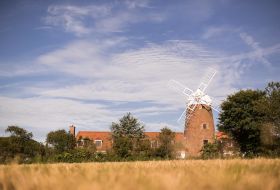 The beautiful Windmill is home to Catherine Best Jewellers, which is the perfect setting to admire Catherine's truly individual designs. The beauty of the Channel Islands, the colour of the sea, bays and landscape have inspired Catherine Best and her daughter Vikki Freeman to design unique, modern jewellery using exquisitely rare materials.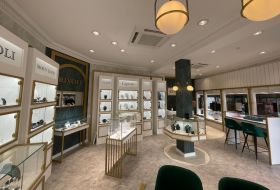 Rivoli Jewellers is a local family run jewellers, in the heart of St. Helier. Recently renovated, this beautifully stylish jewellers stocks a range of jewellery from Clogau, Shaun Leane, and Lalique as well as own brand designs inspired by St. Helier landmarks. Watch brands include Longines, Rado and Tissot all at VAT free prices.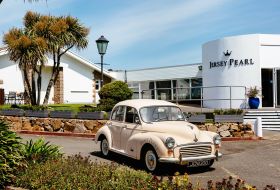 There's so much to enjoy at Jersey Pearl; whether you discover your own Akoya Pearl in our Pick-a-Pearl Experience, upcycle, recycle and create a bespoke design with the Pearl Workshop, or uncover the wonderful world of pearls on our Pearl Tour. We offer the most impressive collection of pearls under one roof in Europe!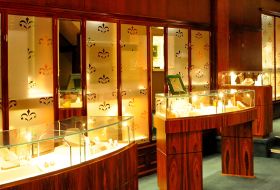 World class watch and jewellery brands at low tax prices. Discover the sparkling selection on offer at Hettich Jewellers. A treasure trove of fine jewellery and watches, from exceptional Patek Philippe timepieces to fine diamonds and gemstones, shopping in Jersey's Hettich Jewellers with its VAT and GST-free prices guaranteed to delight the senses.
Take a minute to refresh.
Don't worry, no need to shop 'til you drop – there's plenty of places to refresh and relax along the way when you're enjoying St. Helier. Stop off in a nearby café for a quick espresso or enjoy a glass of wine over a delicious, leisurely lunch on the waterfront.
Curious about shopping in Jersey?
We've got the answers…
Where are the shops in St Helier?
What shops does Jersey have?
Is it cheaper to shop in Jersey?