Ahoy mateys! Allow us to introduce you to the dynamic duo who've been making waves in the island's seafood scene since 2020. From sea to stall and pot to plate, local fisherman (and woman!) Captain Leyton and his first mate Gabby, the incredible team behind Jade-S Fisheries, know all about sustainably sourcing fresh fish caught in our local waters.
With a deep passion for their craft and the ocean's bounty, Leyton and Gabby pride themselves on their unrivaled knowledge, unbeatable quality, and undeniable freshness. Every catch they offer comes straight from our local waters and the hardworking hands of fellow fishermen. Talk about supporting our local community, right?
From supplying locals, hotels, and restaurants to now having their very own café called Driftwood, we caught up with the sea-loving adventurers to learn all about sustainable fishing, how they implement this and what they love about Jersey.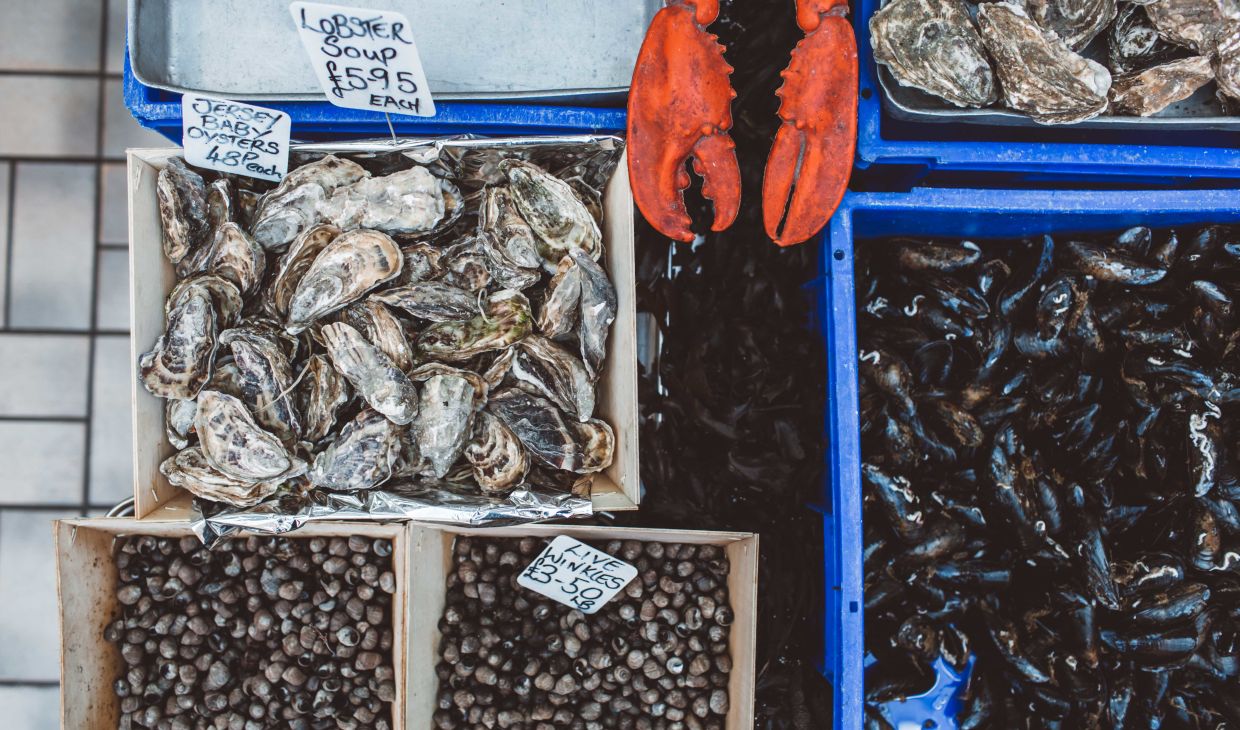 Why is sustainable fishing important to you and Jersey's community?
It's not just important, it is fundamental to sustain the future of our industry, and the future of our incredible waters for the next generations to come.
It is also important that any measures put in place are created in association with the local fishing fleet and based on evidence specific to our unique ecosystem.
Jersey's fishing fleet is made up of a small number of small-day-boats, these days typically run by single handed individuals rather than large crews. The fleet is actively involved in discussions and decisions around sustainability measures and are heavily regulated in how, what and when they can fish, even agreeing to measures which would impact the economics of their own businesses to protect future stocks.
Arguably the Jersey fleet has tighter regulations than many of its near counterparts. Our extremely large tides and weather also add to the sustainability of fishing in Jersey, as both can dramatically reduce the number of fishable days the small fleet has.
How are you implementing sustainable fishing?
As a business Jade-S Fisheries is always promoting sustainable seafood, as all of our catch and the catch we buy from other fishermen stays on the island. And it is our guarantee that all of our seafood (except the prawns) is local. It is wild-caught locally by local boats, rather than being farmed or produced through a super-size trawler.
We do not import any fish, this not only truly supports local fishermen but it also reduces the 'air miles' of our produce and increases the quality of what someone is purchasing. We also actively promote local fish as an alternative to popular non-local options or options which might not be as sustainable. For example you could switch out imported mussels for Jersey cockles instead, or swap out cod for Jersey pollack.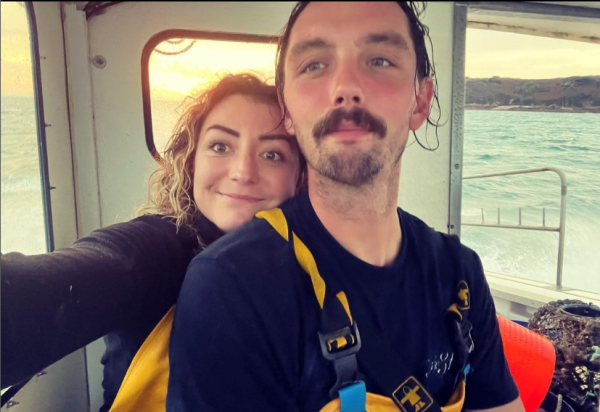 What do you love most about your job?
Just about all of it, we're really lucky! But I suppose it is being able to be outdoors everyday surrounded by the sea and nature, rather than cooped up inside that really makes it for us. We get to be active each day and get to spend our time together.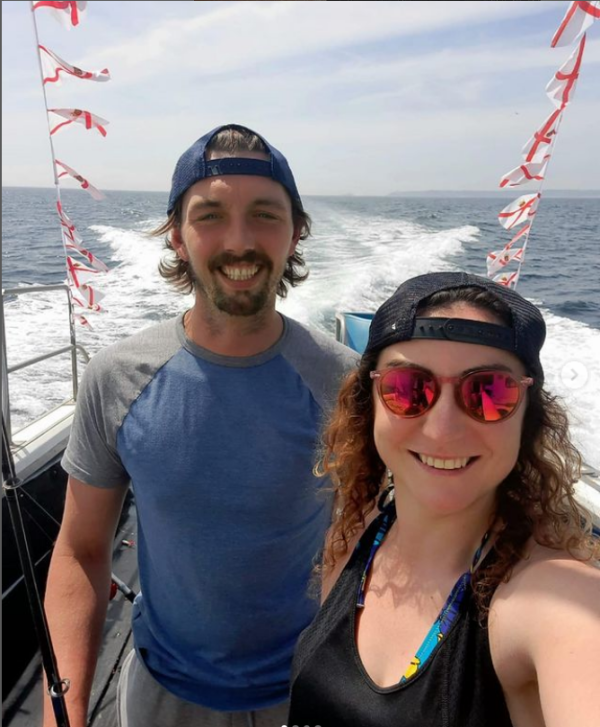 When you're not catching, cooking or selling, what's your favourite thing to do in Jersey?
To be honest we may work on and around the water but we really can't get enough of it!
We're big into boating, snorkelling, and most board sports. So even on a day off, you'll no doubt find us hopefully in the sun, and somewhere in or on the Jersey sea.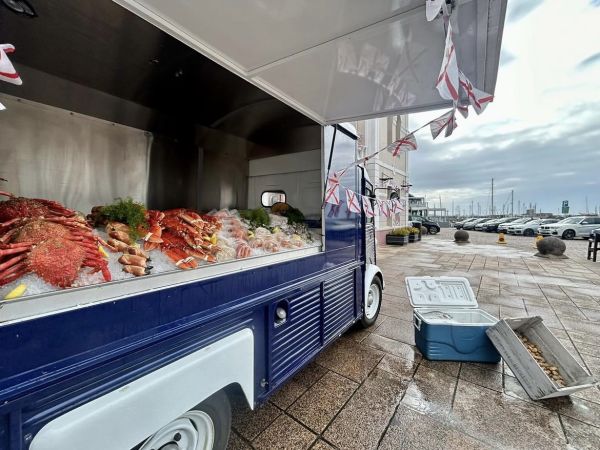 What's your favourite local fish to eat, and how would you cook it?
Oh gosh, that's a hard question to answer!
We love almost all local fish, in fact since we started the merchant sales side of the business, we barely eat meat in comparison. We definitely couldn't live without our staples which are silver mullet and crab meat.
Silver mullet is so versatile so it can be used for almost anything, we prefer to use it for fish 'n' chips or to simply pan fry it (in fact our recipe for this recently got published in a cook book called For the Love of the Sea 2).
Crab meat is super easy for linguine, curry and for lunch time sandwiches (Leyton's favourite). Just make sure you use lettuce on either side of the filling to stop the bread going soggy if you're not eating it straight away.
Both the crab meat and silver mullet feature widely on the Driftwood Café menu along with many other options.
Tell us about your new venture – The Driftwood Café.
Driftwood Café at Archirondel is our latest venture. It's a beachside café, so what could be better than an amazing menu which celebrates local produce, in particular local seafood in a beachside setting!?
We both love local seafood and are incredibly passionate about it, and we both love to cook and experiment with new ideas. We had spoken for years about the dream of opening our own seafood restaurant and finally that dream is becoming a reality.
Although Driftwood offers options for everyone be it vegan, vegetarian or meat eaters, we wanted to also celebrate local seafood, so have created numerous options using exactly that. From elaborate dishes to tapas style sharing plates, we have tried to include a wide variety of seafood options for all palates. You can even spot seafood options in the breakfast menu!
We wanted to create somewhere the public and visitors alike, know and can trust, and somewhere they can support the local fishing fleet even if they don't like to cook at home or are not able to in their visitor accommodation. When it comes to our other dishes we try to make each option as locally sourced as possible to support other producers on the island.
At Driftwood Café you are able to feast on fresh, sustainable Jersey seafood and have a cheeky glass (or two!) of something cool or sparkling. Bask in the sunshine on our beachfront garden terrace or if it's winter and raining, come on indoors and enjoy a massive slice of one of our home baked cakes with a mug of our rather outrageous hot chocolate.
Some come join us at Driftwood Café, Archirondel – the beach where the tide never leaves.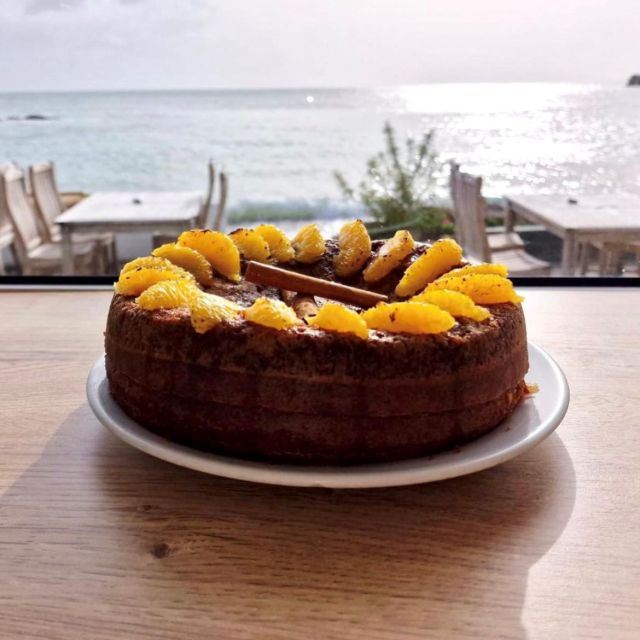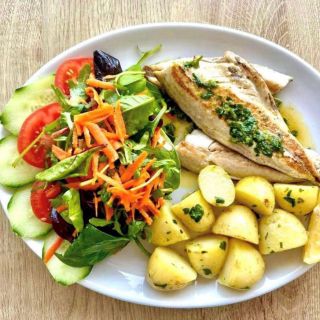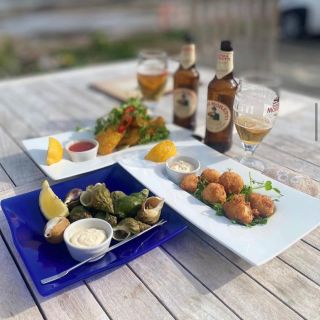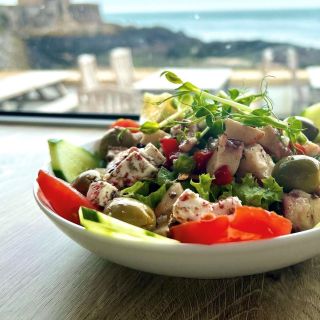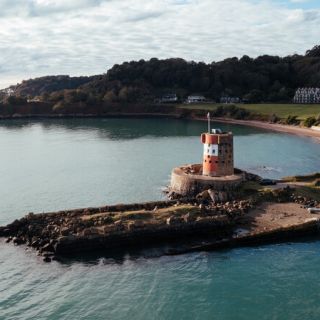 Mobile Fish Van.
From sea to stall.
Catch the fish of the day right from the Jade-S Fisheries quirky vintage van, spotted around the island at weekends.
Indulge in delicious fresh fish from our little island's local waters.
You might also like...