The rich colours of Jersey's woodlands come to life in the golden autumn light with walking opportunities and heritage activities adding colour to the season. Spend time in the crisp air to build up an appetite for rich seasonal produce at Jersey's restaurants from the Michelin-starred to seaside pubs. Make like the locals and enjoy every moment outside, enjoy terraces, where some local restaurateurs will supply you with blankets as the cooler nights set in, dip in the sea, it's the warmest it's been all year, walk and breathe in the earthy scents, as the leaves start to fall to the floor, and enjoy the ultimate taste of autumn in a glass with a locally made cider! Then bed into a cosy retreat, and maybe even think about lighting the fire … pourquoi pas?
Discover our top five Jersey autumn experiences.
Embrace Jersey in autumn.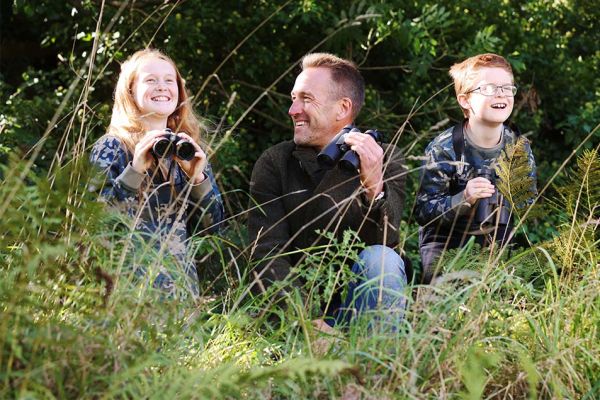 The Little Red Squirrel Count.
Autumn is the top time to go red squirrel spotting in Jersey. With these little furries on the brink of extinction in mainland UK, did you know that they are thriving in Jersey? We want to keep it that way, so grab your binoculars, your best sneaking shoes, and venture out to the top spots for scampering squirrels in Jersey.