An island shaped by its giant tides, Jersey became home to some of the first Neolithic hunter gatherers, who arrived to farm the fertile soil nearly 6,000 years ago. Using stone axes, Jersey's landscapes would have been cleared to create fields for grazing sheep and cattle and to grow crops.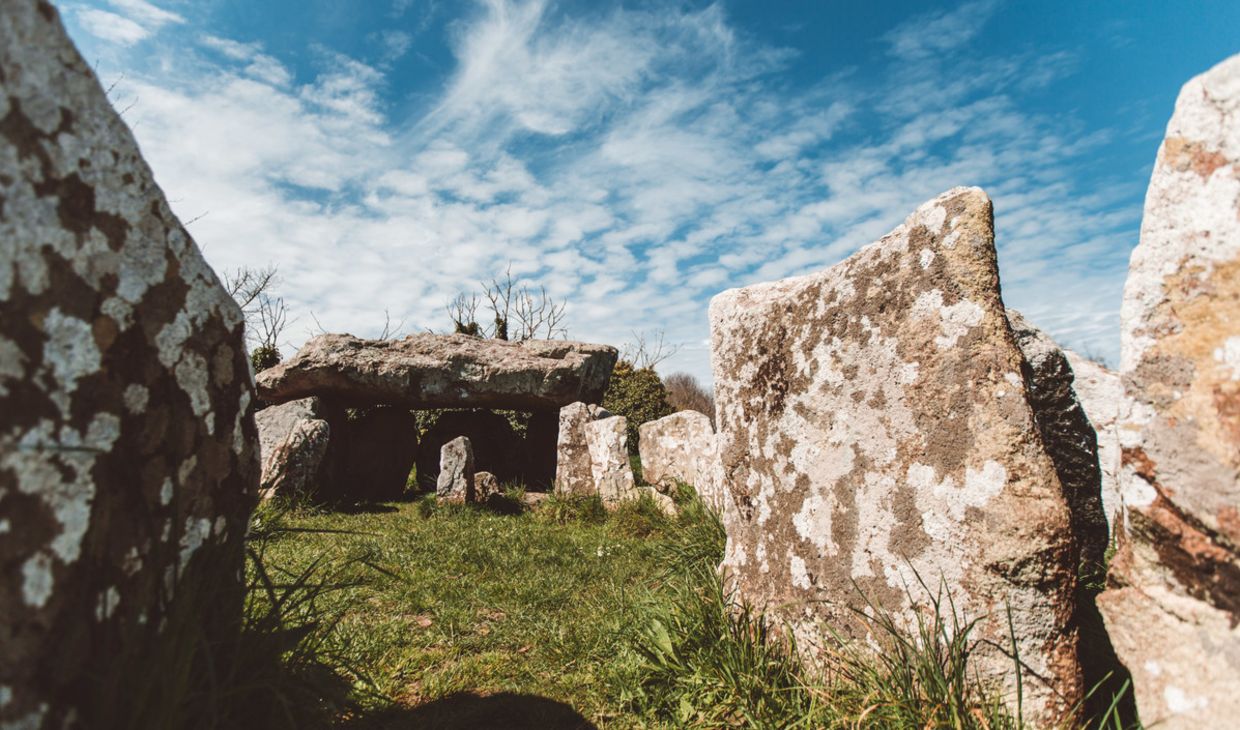 Jersey's prehistoric past.
While Jersey's first inhabitants have long gone, traces of their life – and death – live on. In Jersey, you'll find some of the best-preserved prehistoric sites, dolmens and burial mounds in the world, including a building that's older than the Egyptian pyramids. Looking for more details? Download the Jersey Heritage Dolmen guide from this link.
Le Cotte de St. Brelade.
This site may look like an ordinary island headland, but La Cotte de St. Brelade was home to cave-dwelling Neanderthals almost 50,000 years ago, and the only place in the British Isles where Neanderthal fossils have been found. Bones and teeth of woolly mammoths and the skull of a woolly rhinoceros have also been uncovered at this dramatic island site.
Le Dolmen de Mont Ubé.
Uncovered by stone quarriers in 1848, this passage grave contained stone axes, flint tools, polished stone jewellery and Jersey-made pottery and cups. It's just a 100 metre walk from La Rue de la Blinerie in St. Clement.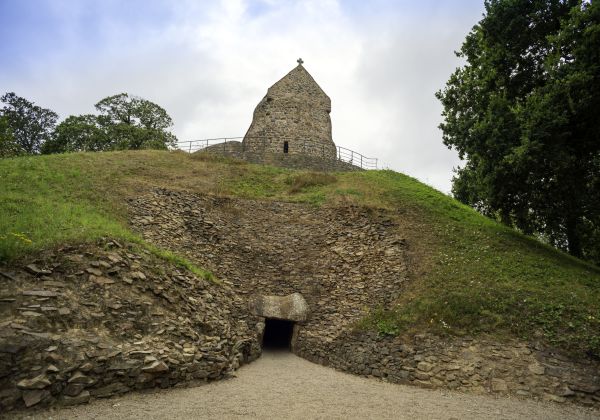 La Hougue Bie.
One of the ten oldest buildings in the world, La Hougue Bie was built long before the Pyramids. There's a whole ancient landscape to explore around this prehistoric mound and dolmen, where you can explore Europe's finest Neolithic passage grave, built to align perfectly with the equinox. A deeply spiritual place, a visit here is always thought provoking.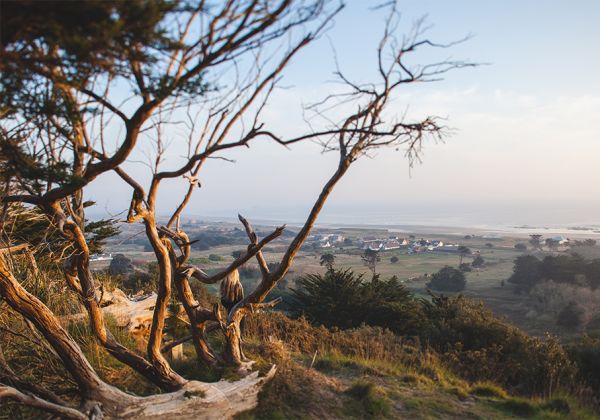 Monts Grantez.
Explore this National Trust headland and you'll find a Neolithic passage grave dating back to around 4000 – 3250 BC. Excavated in 1912, it was known as Lé Cuex ès Faît'tchieaux or place of the fairies, as locals believed it had been built by mischievous dwarves or fairies. These days we know just a little more about the ancient people who lived here and were buried in this grave, but it's still a beautiful place to visit and reflect on life.
You might also like...