We know that your pet is part of your family, and Jersey is jam packed with plenty to please every single family member whether they be young, old, or even four legged. There's an abundance of woodland walks, exciting sand dunes to explore and mile upon mile of beaches on which to stretch everyone's legs; combine this with plenty of countryside corners to sniff and scratch, and you have the perfect island break for you and your furry best friends.
There are plenty of dog friendly hotels and cottages in Jersey which come complete with everything your pets could possibly need. Many restaurants and pubs are also happy to play host to well behaved pooches too.
Keep your faithful pets by your side.
Explore places to stay in Jersey where your dog (and sometimes cat) can come too.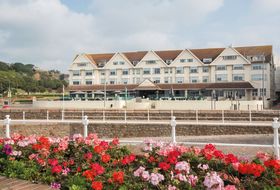 Grand Jersey's bedrooms have been design led, which means that sophistication and comfort go hand in hand. There are 108 bedrooms, including six suites, giving you a choice of spaces. Whether it's a couple or a family, you will find the ideal room for you. Many of the bedrooms offer ocean views and all are fully air conditioned.
from £125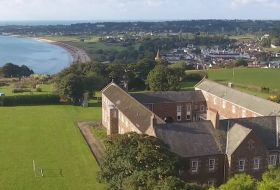 The Bay View Camping Field is part of the JAAC-Hostel based in rural St. Martin, just above the Port of Gorey. The site offers splendid views over the Royal Bay of Grouville and captures the sun most of the day. A quiet, back to basics camping experience you won't forget.
from £13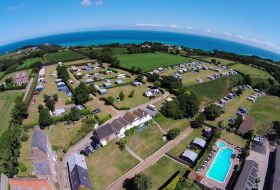 Rozel Camping Park is a well-established family owned and managed park offering exceptional value and service to our clients. It has been run by the Germain family for over 45 years and awarded with five Pennants by the AA with a very high quality score of 89%.
from £16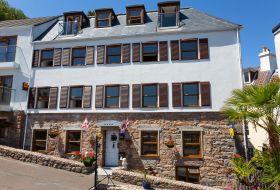 The Porthole Suites comprises ten self-catering studio suites in the heart of St. Aubin's village with close proximity to all the gourmet restaurants, bars and boutique shops the village has to offer. Well connected with an excellent bus service and lock up bike store. Extensive tiered gardens at the rear.
from £140.00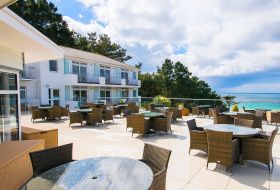 The Biarritz Hotel has unrivalled views with private access to Jersey's premier beach and commands an elevated position in a peaceful corner of magnificent St. Brelade's Bay. The hotel is on a well served bus route, with ample parking, and is renowned for the highest level of customer care, excellent food and hospitality.
from £50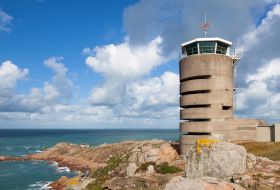 A striking observation tower built during the Second World War converted into excellent self-catering accommodation. Standing on the south west tip of Jersey's shoreline within Jersey's National Park, the tower has the most amazing views from the lounge, no matter what the weather.
from £200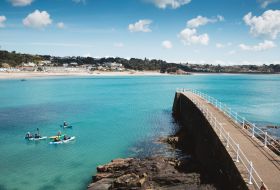 Specialist self-catering agent offering cottages, villas, apartments and unique historic accommodation options across the islands. Our website offers availability indication and transparent and easily understood pricing display. Our personal service to guide you to the right decision is highly rated by our clients.
from £74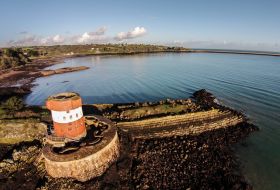 A coastal tower with wonderful views, the tower is split over four levels with a large terrace at ground level and a roof terrace overlooking the tranquil bay of Archirondel, the Tower is great for those looking for adventure, with the sea on your doorstep.
from £157
Pet friendly holidays in Jersey.
Everything you need to know and handy tips to make bringing your dog to Jersey a breeze. You'll be playing fetch on our brilliant beaches in no time.
Outdoor inspiration to enjoy with your four-legged friends.
Where to have a ball in Jersey.