From countryside trails past fields of Jersey cows to seaside walks and sandy beaches lined with ice-cream cafés, the island makes a great place to explore whatever your age. If you're up for some fresh air but want the buggy to do most of the work, discover these pushchair-friendly hikes the kids will love – choose your terrain and off you go!
1. All-terrain.
St. Catherine's Woods.
Put your off-roading buggy wheels to the test on these meandering woodland trails, the chance to see nature up close will be worth it. Little feet will love the stepping stones and if you stay quiet, you might see a friendly red squirrel or two. With tree roots and streams to cross – not all of this walk is suitable for pushchairs, but there are plenty of opportunities to explore.
Distance: 2.5 km for the full walk.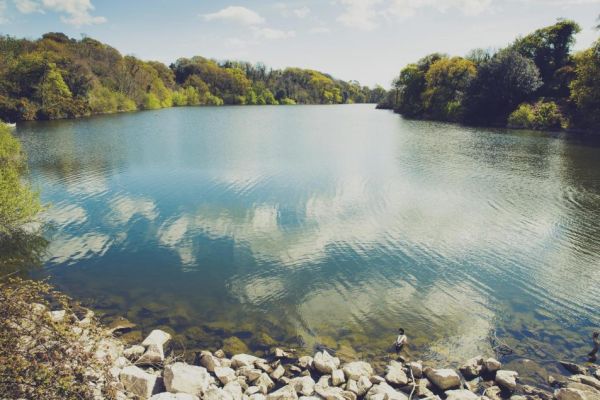 2. Choose your route.
Queen's Valley Reservoir.
Feel instantly calm at this peaceful inland wander around a reservoir in the heart of Jersey's countryside. With waterside views, trees to clamber on and ducks, geese and swans to spot, it's ideal for little ones to explore. The left hand route is great for pushchairs with a wide and fairly flat path – continue around the reservoir for a longer walk on more uneven terrain if your buggy's up to it.
Distance: 1.4 km or 3.1 km for the full walk.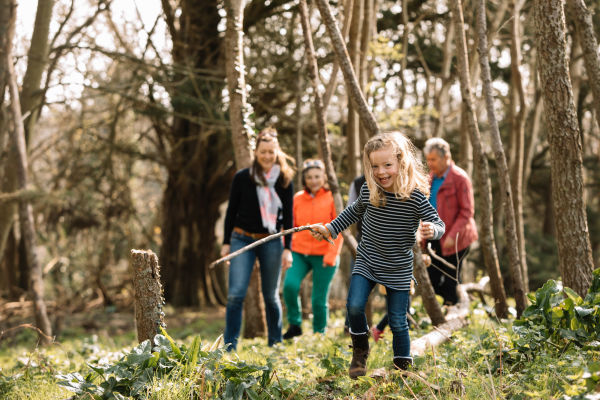 3. Off-roading.
The Railway Walk.
Want to get your pulse beating a bit faster? Pick up supplies from the shop at St. Aubin's Village and follow the tracks of what was once a railway, now a favourite route for walkers and cyclists. The tree-lined Railway Walk leads from the village through woodland all the way to Corbière Lighthouse, but for a bracing breath of fresh air, just tackle the first uphill section to finish at the Elephant Park with its kids play area, sandpit and café.
Distance: 2.2 km uphill from St. Aubin's Village to the Elephant Park.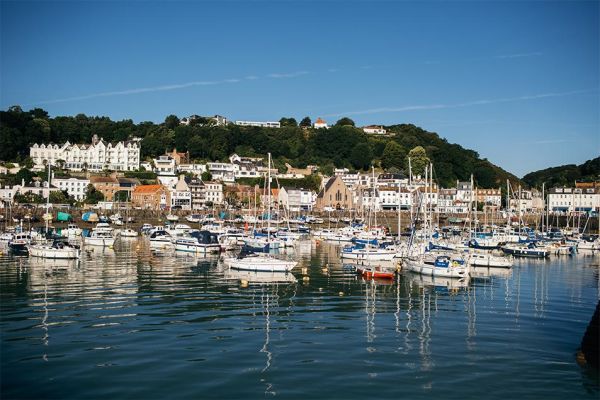 4. Take it easy.
St. Aubin's Promenade.
Pack up the pushchair for a day out – this leisurely stroll along the seafront of St Aubin's Bay has plenty of places to stop for a paddle in the waves when the tide's high. Enjoy the views from this wide pedestrian path next to a cycle track, and finish up at Millbrook Park where little ones can let off some steam with children's play areas, a paddling pool and an ice-cream kiosk.
Distance: 2.7 km along the bay from La Frégate cafe to Millbrook Park.
You might also like...