With its breathtaking coastline, Jersey is awash with picture perfect BBQ spots where you are free to be together. Stoke the embers of your heart by enjoying good food and good friends in the great outdoors. Here are just three hot spots to enjoy during your Jersey holiday.
Sunrise breakfast – La Coupe.
For early birds, there's nothing more revitalising than seeing a Jersey sunrise. Located in the eastern corner of Jersey's coastline, enjoy panoramic views of from La Coupe Bay just north of St. Catherine's Breakwater. A tranquil and picturesque bay, on a clear day it is possible to see France. Don't forget your flask of tea to accompany your sausage butty!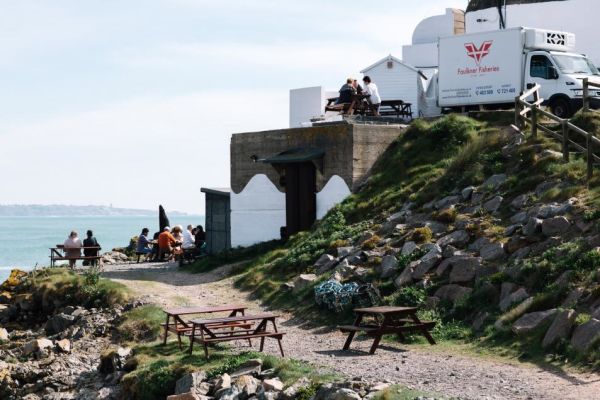 Lunch – Faulkner Fisheries, L'Etacq.
A hidden gem, a fish and shellfish vivier housed in a Second World War German bunker. Don't miss the seafood BBQ served throughout the summer at Faulkner Fisheries, L'Etacq.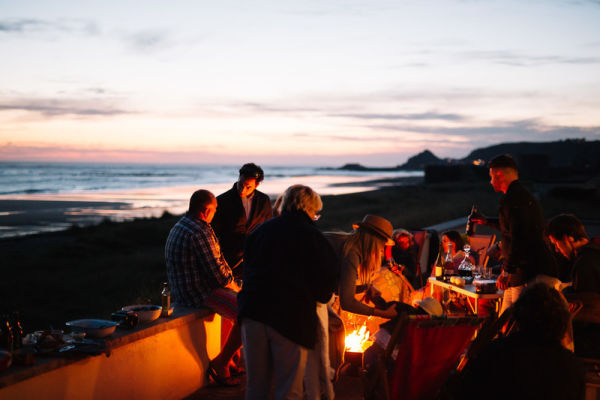 Sunset BBQ – La Saline.
At the northern end of the sweeping St. Ouen's Bay, La Saline is a quiet spots along the bay. Pitch up on the sea wall, light the coals, grab some local John Hackett sausages or some hand dived scallops, sit back and relax with a beer in hand whilst the sun slowly sets.
Don't fancy doing the cooking?
Check out these chilled out places to tuck into local fare.
You might also like...