Nature, animals & parks | Beaches & bays
Bouley Bay
Bouley Bay is a tiny harbour on the north coast flanked by green cliffs with a sandy shelf descending into deep blue waters. Follow a series of hairpin bends as the road winds its way down towards the bay to reveal a deep anchorage. The pebble beach shelves steeply into deep waters best enjoyed by stronger swimmers.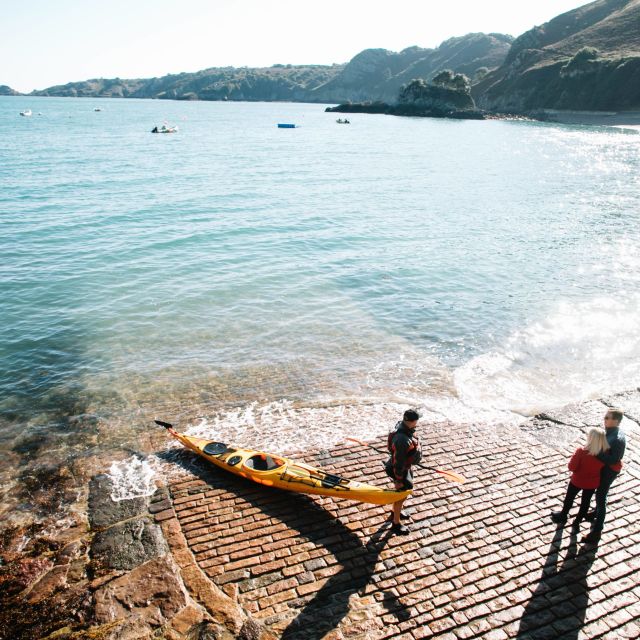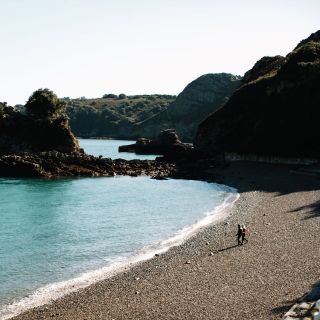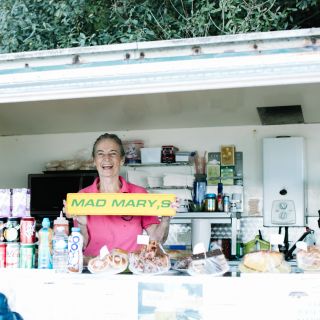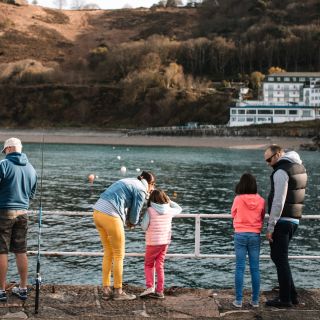 Scuba diving.
Explore hidden depths.
Go below the waterline with the Bouley Dive Centre. Ideally situated on right on the beach at Bouley Bay, this five star PADI scuba diving resort and BSUPA paddle boarding school is the perfect adventure for water lovers.
More Information
Bouley Bay is the home of scuba diving in Jersey and is the perfect spot to explore our underwater world with trained Scuba Diving professionals. Jutting out over the bay is Fort Leicester, a medieval fort with a modern interior that can be let out from Jersey Heritage for a quirky self-catered stay. Mad Mary's is perched at the end of the sea wall, famous for hot chocolate and Bouley burgers, served by the larger-than-life character and proprietor, Mary Tunney.
We are open all year round.
Outdoor

Family friendly

Pet friendly

Catering

Parking
Bouley Bay is a pebbly beach so may be difficult to access. There is level access along the pier and also a cobbled slipway down onto the beach.