Camping & glamping
Durrell Wildlife Camp at Jersey Zoo
Stay in stunning five star luxury surrounded by some of the rarest animals on the planet. The ultimate luxury glamping getaway with a unique twist. Durrell Wildlife Camp is not your average Glamping site. The camp quickly become a standout in the Glamping world by winning the prestigious AA inaugural Glamp Site of the year award in 2017.
Price: £190 - £250
More Information
The Camp houses 12 pods that feature fully equipped bathrooms, kitchens and wood burners to keep you warm. The Camp offers a unique experience, where in today's stressed life will you be woken by the chorus call of lemurs or whilst having that first cup of coffee watching these amazing animals sunning themselves in the trees close by your own personal deck. All campers get unlimited assess into the zoo during zoo hours for the duration of their stay where there are two on site eateries with a large array of local dishes to choose from.
We are open:
March, April, May, June, July, August, September, October
Wheelchair access

Wifi

Parking
Accessible parking or drop-off point
Accessible toilets
Wet room or level entry shower
Wheelchair access throughout
Location
Durrell Wildlife Camp
Les Noyers , Les Profonde Rue
Jersey
Trinity
JE3 5BF

Offers and events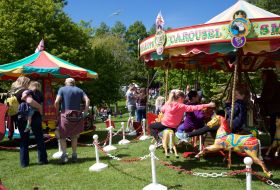 Join us at Jersey Zoo for a fun-filled family day! After all The Durrell Challenge runners have crossed the finish line, Really Wild Day kicks off. Enjoy a day of family-friendly live music, circus performances, rides and activities, all within the beautiful surroundings of the zoo. Food and drink will be available at Café Firefly and Café Dodo.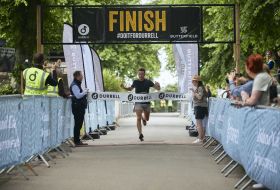 The eagerly anticipated Durrell Challenge is back for 2023! The Challenge will consist of three different races; a live 13k, a virtual 13k and the brand-new for 2023, family-friendly 2.6k. It will also include a tort-ally' terrific Tortoise and Hare theme to 'shell-abrate' Tortoise Takeover, which is coming to Jersey on 1 July 2023.
from £10.40
Booking needed
May 14 2023
Join us during the Easter Holidays at Jersey Zoo for this immersive, family friendly event. Look beyond the microscope and see bacteria and microbes like you've never seen them before, whilst discovering these mighty yet minuscule organisms. Entry is free for members and normal admissions apply for non-members.
Free entry
Mar 25 2023 ‐ Apr 23 2023