Nature, animals & parks | Beaches & bays
Plémont Bay
This has to be one of Jersey's most beautiful beaches. Plémont has a natural drama and enchanting beauty all of its own. A sandy cove on the north-west tip of the island with many rock pools, fascinating sea caves, and even a fresh water waterfall.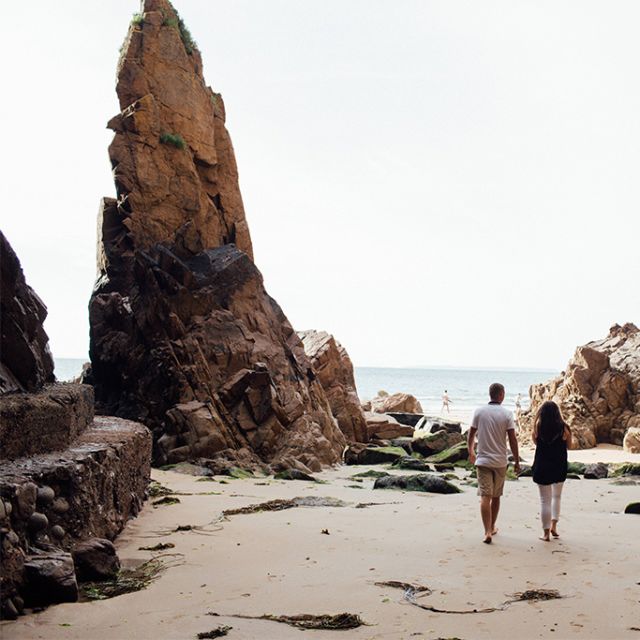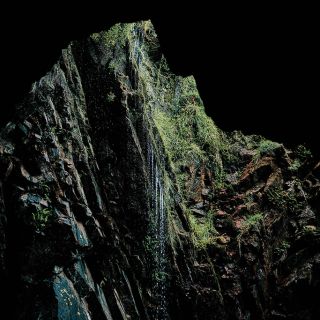 When to go.
Check the tide times. This pretty beach is only uncovered at low tide, with a small window of opportunity to enjoy the golden sands before the tide comes back in. Lifeguards patrol the beach from mid May to mid September, and be sure to time your visit around breakfast, brunch or dinner at Plémont Bay Cafe…
History.
Plémont is a hugely popular locals' beach with a long history. It was a favourite beach in Victorian and Edwardian times, when whole families would descend the steps to picnic on the rocks – parasols at the ready. Photographs from time time show chivalrous gentlemen carrying intrepid lady bathers through the rock pools on their way to see the caves.
Natural wonders.
These days, the Victorian bathers may have gone, but the attraction of this pretty beach is still the same – wide golden sand, heaps of rock pools to keep the kids entertained, safe and shallow seawater, Jersey's largest caves to explore and a natural waterfall. It's a favourite spot for photographers, bring a waterproof camera and you can recreate the classic silhouette shots from inside the cave for a unique memory of Jersey.
Stop for a bite.
At the top of the steps leading to the beach, you'll find Plémont Bay Café, a locally-run beach café overlooking the sand, where Paul and his team serves an excellent all-day menu with some delicious breakfast and lunch dishes, from local beef burgers topped with bacon in a brioche bun to falafel burgers with homemade hummus and Jersey crab sandwiches. Our top tip? Look out for the homemade waffles and cakes – they're the perfect treat after tackling the steps from the beach.
More Information
Plémont is a firm local favourite, sheltered by tall cliffs and washed by gentle surf. Low tide reveals hidden caves for a fresh adventure and young ones can explore rocky pools with sandy bottoms. Check the tides before journeying to Plémont to time your beach adventure just right. At high tide the sand is covered, and locals move up to the rocks where the RNLI lifeguards watch over the beach all summer.
Outdoor

Family friendly

Couples

Pet friendly

Catering

Parking
There is a long steep stairway to access the beach and steps down to the café. There are two carparks in which you can take in the spectacular view of the bay and cliffs.