Jersey has the third largest tidal range in the world, which means that the island is blessed with the perfect conditions to harvest oysters. With a daily flow of some of the cleanest sea water in Europe, the Royal Bay of Grouville is host to Jersey's Oyster farms. There are plenty of places island-wide for oyster lovers to enjoy the unique taste of the Jersey Oyster. Discover where you can get shucked during your island break.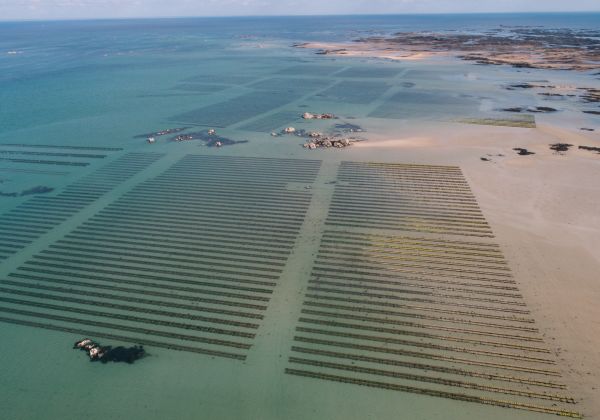 1. The Seymour Pub.
At low tide, walk among the oyster beds in the Royal Bay of Grouville, followed by tucking into a plate of fresh Jersey Oysters at The Seymour Pub and Restaurant with a view of the bay where they're grown and harvested.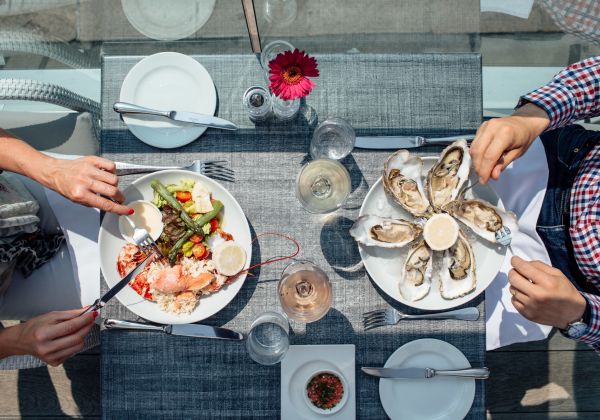 2. Sumas.
Sat in the pretty harbour of Gorey in the east of the island, Sumas is a firm local favourite, with a sun-drenched terrace serving up views of Mont Orgueil Castle and Grouville Bay. Experience the best of Jersey's seafood including hand dived scallops, Royal Bay Oysters, and lobster…
3. Samphire – Relaxed yet polished, Samphire is more than just a place for special occasions. Paying homage to fresh produce, the Samphire team has created a series of contemporary menus. Join them for a relaxed Saturday brunch, cheeky drinks or a tantalising dinner and of course a plate of Jersey Oysters.
4. Bohemia – Head chef, Callum Graham's career has taken him from The Lanesborough in London to the Michelin starred Auberge du Lion d'Or in Geneva and then the Michelin starred Le Celadon in Paris before arriving here at Bohemia in Jersey. Be sure to book for an evening of the finest dining.
5. Banjo – A former Victorian Gentlemen's Club, the Banjo brasserie is a dining experience that feels effortlessly chic. The Café Bar with its stunning atrium roof is open from 10:00 for drinks, cocktails, bar snacks and lighter meals. Sit back and sink several of Jersey's scrumptious oysters in this luxurious setting.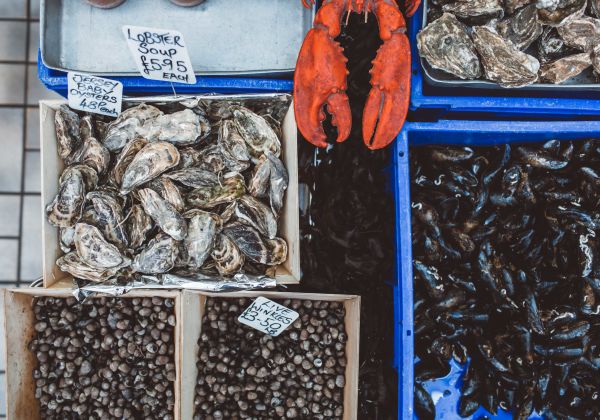 6. Beresford Street Market.
Beresford Street Market is an integral part of Jersey's heritage and a source of pride for many islanders. This bustling fish market has served the community for over 200 years. Discover an authentically local market, full of colours and smells and home to a wide range of fresh local produce. Look forward to a friendly welcome!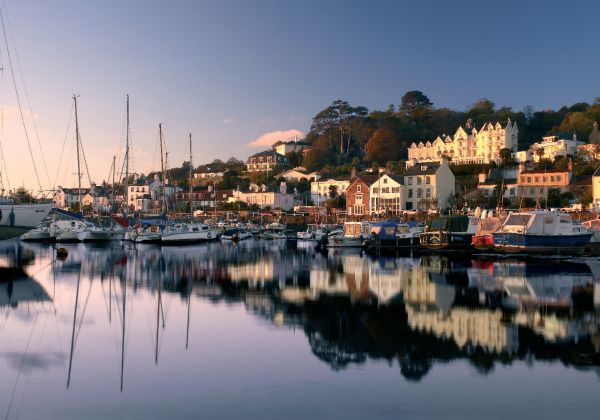 7. The Old Court House.
Located in the heart of St. Aubin, overlooking the pretty harbour, the Old Court House is old world charm meets contemporary food, serving up a warm welcome – eat, drink or even stay the night…
8. Quayside – Oh I do like to be beside the quayside! Set in the heart of St. Helier, Quayside is famous for its fresh fish dishes. Foodies will find whole crab, Jersey Oysters, sea bass, Jersey plaice, Jersey scallops and lobsters plucked from local waters. All served with sea views on a beautiful alfresco terrace overlooking St. Helier Marina.
9. Number 10 –  This family run restaurant & bar serves modern British & European food in a laidback setting, with a focus on using the best local produce, treated with care and imagination. Bar 10 is a basement cocktail and wine bar, a spot for pre/post dinner drinks, small plates or just a drink with friends.
10. Mark Jordan at the Beach – Serving up laidback beach side dining with top quality produce with a sea view. If there's an award for serving simple yet outstanding food, Chef Mark would win it, with his Michelin Bib Gourmand, two AA Rosettes and a listing in the Tatler Restaurant Guide 2014, proof that his food leaves visitors coming back for more…
11. The Ommaroo – Pop along to The Ommaroo Hotel's Friday Feast throughout the summer where you can sample Jersey oysters alongside a host of other seafood delights. Situated next to the iconic Havre des Pas Lido, why not take a dip beforehand to work up an appetite?
More ways to enjoy oysters in Jersey.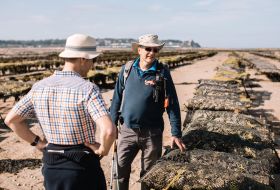 Join a local resident to walk among the oyster and mussel beds in the Royal Bay of Grouville, followed by the opportunity to sample fresh Jersey Oysters at The Seymour Pub and Restaurant. Hear about the modern cultivation of shellfish in Jersey - the biggest oyster beds in the British Isles - and the fascinating history of the oyster fishery, which in the 19th century was a major industry.
from £21
Booking needed
Jul 08 2023 ‐ Aug 05 2023
If you get shucked in Jersey and you don't take a picture…
… did it even happen?
You might also like...