With their golden colouring and dark-eyed good looks, Jersey cows will be a familiar sight if you're exploring the island. Find out when you're most likely to catch a glimpse of a Jersey cow and maybe even share a head scratch with these gorgeous, friendly ladies. We've also shared some of the top spots to get a taste of the dairy products our Jersey breed are world famous for producing.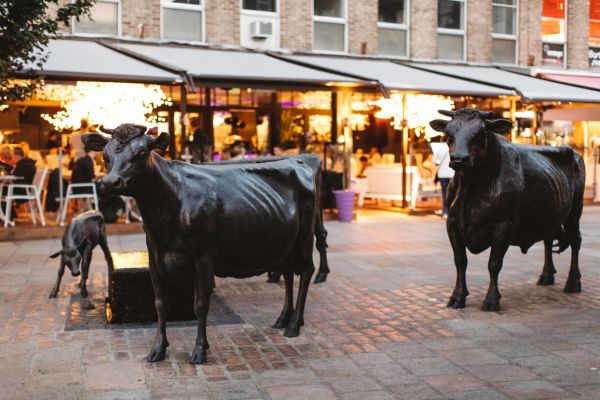 A brief history.
The purebred Jersey cow has been a feature of the island's landscape for more than 200 years, and while you may see the familiar golden coat of a Jersey in countries across the world, every Jersey cow's ancestry can be traced back to the original Jersey Herd Book, founded in 1863 by the Royal Jersey Agricultural & Horticultural Society. There are now more than 30 herds of Jersey cows across the island, with an estimated 3,000 cows.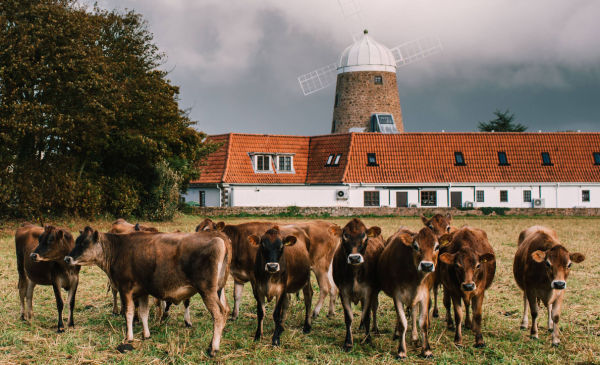 Meet our girls.
As you explore the island break, you're sure to encounter herds of Jersey cows whiling away their days in the fields of Jersey. You're most likely to spot these lovely ladies out and about between March and October when the fields are full of succulent grass for them to munch on. During the winter months our girls stick closer to home but that doesn't mean you won't have an encounter so be sure to keep your eyes peeled as you explore our rural lanes.
Top 5 facts about Jersey cows.
Stay up to date with the herd with our favourite facts about our legend-dairy Jersey cows.
Did you know…?
After World War Two, Winston Churchill was presented with a Jersey Cow as a gift of thanks from the people of Jersey.
Jersey cows can walk upstairs but they can't get back down because their knees don't bend the right way!
Jersey cows leave a 20% lower carbon footprint than other breeds of cows.
Just like our fingerprints, a cow's nose print is unique.
Before 1789, cows would be given as dowry for inter-island marriages between Jersey and Guernsey.
Jersey Milk.
Jersey milk is no ordinary milk, it is heralded among dairy farmers around the world thanks to its superior properties. In fact, milk produced by our 'Jersey girls' contains on average 20% more protein and calcium, 25% more butterfat and a higher concentration of minerals and vitamins than other breeds of cows. With such high accolades, be sure to give it a try while you're here!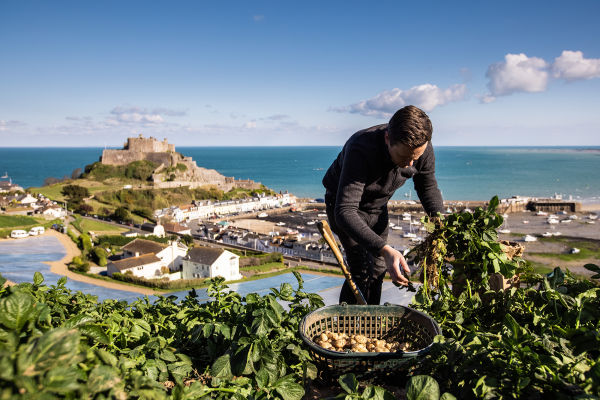 Jersey Butter.
Jersey butter is made using our world renowned, creamy Jersey milk which gives it a distinctively rich golden colour. Add a generous serving to some freshly boiled Jersey Royal potatoes with a sprig of mint, and you'll be in foodie heaven.
Got milk?
Where to experience Jersey's famous, dreamy, creamy dairy products.
As well as being known for their gentle character and good looks, Jersey cows are famous for their high quality rich and creamy milk – naturally high in butter fat – which is used to produce an amazing range of Jersey dairy products from butter and ice-cream to yoghurt, clotted cream and cheese.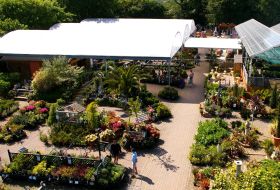 Ransoms Garden Centre is an all-in shopping and food destination out of town. First opening its doors in 1966, Ransoms Garden Centre has been trading on the beautiful island of Jersey ever since. An independent family run business, it specialises in good service and expert knowledge from plants through to gifts and pet products.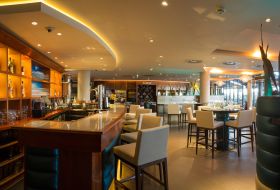 Contemporary styling and a buzzing atmosphere. Zephyr offers casual dining using a mix of fusion and pan Asian cuisine combined with local produce. Open for breakfast, lunch and dinner. Fresh and fashionable, Zephyr, which is located within the Royal Yacht Hotel, is the perfect destination, no matter the occasion.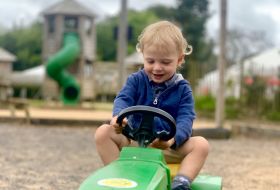 aMaizin! Adventure Park is a Jersey based, family run, farm park offering a range of activities to suit all ages for a full day of fun for all the family. A family attraction that offers a great full day out, with one entrance price and no additional hidden charges.
from £8.50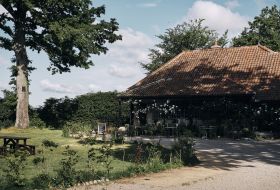 Set in the beautiful ground of Jersey Heritage's La Hougue Bie, this traditional tea room is the perfect spot for breakfast, lunch or afternoon tea. It boasts a beautiful al fresco area overlooking one of the tenth oldest buildings in the world.
You might also like...