Would you be surprised to hear that locals love this curiously Brit…(ish) island? We didn't think so, what's not to love? Miles of pristine coastline, a rich and many layered history, food that's as fresh as the sea air and a hint of British familiarity that gives way to a curiously continental feeling. Every spring, we kick start British Summertime with The Jersey Big Weekend with locals getting out in force test driving all the top things to see and do that will make your Jersey holiday a hit. Discover their findings below and start making your very own Jersey bucket list.
Get ready for outdoor adventures.
Choose your pace and set off for extraordinary exploits. From breathtaking Jersey cliff path walks, exploring the coast by kayak, to taking off on two wheels, the locals have tried it all. Discover their top tips for ways to make the most of the island's great outdoors.
Get a taste for local food.
Jersey packs a rich and colourful larder into its nine by five food miles and we're famous for locally grown and reared produce like oysters, lobster, Jersey Royals and of course our dreamy dairy. Let Jersey play on your palate and discover where the locals recommend taking a seat to savour the island flavour.
Get under the skin of Jersey's past.
Make history on your island escape by delving into the many places that tell Jersey's fascinating story. From ancient burial grounds, majestic castles, farmhouses to World War II bunkers, the locals have explored it all and it's waiting to be discovered by you all over again.
Get well and truly rested and rejuvenated.
The locals have been busy slowing down and finding all the ways to reset in Jersey. Whether by reconnecting with nature, stretching into a yoga practice or inhaling relaxing aromas at the Lavender Farm, discover all the ways to come up for air on an island retreat.
Get in on all the family fun.
In Jersey you're never far away from the next adventure. The island is the perfect size to explore if you've got little ones in tow and the locals know all the tips and tricks to ensure a magical time is had by all on Jersey family holidays. Whether that's tasting local seafood for the first time, exploring wooded lanes by bike, discovering hidden worlds in rockpools or burning energy with fast paced fun, you'll find something the whole family will love in Jersey.
Where to rest your head after all your island adventures.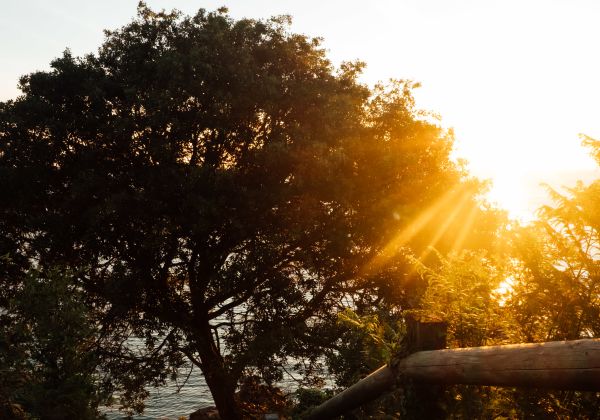 Jersey's hidden gems.
Discover the best kept secrets of our Curiously Brit…(ish) isle with our insider's guide to Jersey's hidden gems.
Take a wander off the beaten track to make your holiday to Jersey feel like a top notch break. From secrets coves along the coastline and spectacular sunrise views, to Stone Age dolmens hidden among woodland wanders. Jersey is full of hidden gems waiting to be discovered by all who choose to look.
Explore Jersey holiday inspiration.
However you like to fill your holidays, you'll find plenty of things to make your Jersey getaway feel like a top notch break.
You might also like...