Arts & cultural | Family friendly
Bouonnefemme at Hamptonne
Meet Rose Le Brun, the Bouonnefemme at Hamptonne, who will let you in on local secrets and village gossip. Rose's predecessor, Old Maud, had been at Hamptonne for years, but she travelled to St Aubin to see family and never returned. Perhaps the plague got her - they had a lot of it down there.
Price: £7.40 - £11.35
More Information
Rose was born in the parish of St. Lawrence in 1606 and lived in the Vingtaine du Coin Motier, where Hamptonne House stands, all her life. She serves as housekeeper for Jurat Laurens Hamptonne, who himself witnessed Rose lugging a large poutchie of apples up the hill, and thought her constitution would be fitting to take charge of his household.
We are open:
March, April, May, June, July, August, September, October
Family friendly

Wheelchair access

Parking
Partial wheelchair access
Location
Hamptonne Country Life Museum
La Rue de la Patente
St. Lawrence
JE3 1HS

You might also like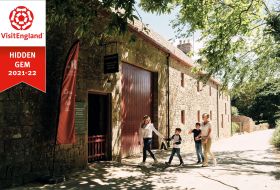 Explore the different houses which make up Hamptonne, find out more about Jersey's history of cider making in the cider barn and wander through the cider apple orchard and meet the Hamptonne calves, chickens, sheep and piglets in the traditional farmstead and meadow.
from £7.40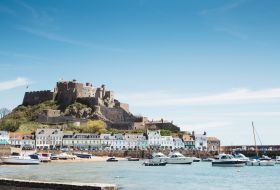 We are Jersey Heritage, our charity is dedicated to protecting Jersey's unique culture and heritage.