Here in Jersey, we're constantly looking to develop the ways that we can live sustainably and in harmony with our island environment. We've gone so far as to set an ambition to be a carbon neutral island by the year 2030. To help preserve the natural beauty of not only our natural landscapes and wildlife, but the wider world we live in. Here are the top ways that eco-conscious travellers can enjoy the island break whilst leaving their holiday footprint a little lighter.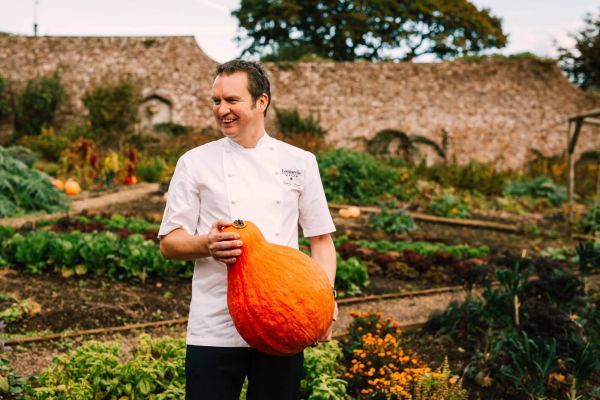 Stay sustainably.
If you're looking to stay somewhere that really takes their environmental responsibility personally, the Seymour Group have been recognised with the Jersey Hospitality Association's 'Green Award' due to their commitment to environmentally friendly practices including using local produce and resources.
For luxury with a conscience, Longueville Manor's 'New Leaf' sustainability programme is dedicated to protecting the surrounding environment and developing sustainable practices such as their 'Garbage Guzzler' refuse solution.
Discover more Green Tourism stays in Jersey.
Green activities and attractions.
The Jersey National Park aims to protect, conserve and enhance the natural beauty, wildlife and cultural heritage within its 2,145 designated hectares so that it can be appreciated and enjoyed by all who spend time in it, now and in the future.
A number of local activity providers have been celebrated by being awarded the Green Tourism Gold Standard for their eco and green tourism in Jersey. If you're looking for a way to spend your day which is dedicated to helping protect our beautiful island surroundings with an interactive adventure into our natural environment, these are not to be missed…
Self-propelled power.
While exploring the island, why not keep tabs on the emissions that you avoid by logging onto the Evie app and hiring a dockless e-bike. With over 140 electric bikes available on a pay-as-you-go tariff, once you finish your rental you will be informed exactly how much CO2 you saved per journey!
If you really require four wheels over two, Evie also have electric cars and vans available, but be sure to register and book in advance.
Support the cause.
The conservation charity, Durrell headquartered at the world-renowned Jersey Zoo, is one of only three organisations in Jersey to achieve the Gold standard in the UK's leading sustainable tourism certification scheme.
Jersey Zoo began as the first ever conservation-themed zoo. 60 years later, Gerald Durrell's animal haven is the natural place to discover some of the world's most incredible creatures. Whether you're after fun, tranquillity, knowledge or a place to soak up the sunshine, this stunning 32-acre park with valleys, woodland and some of the world's rarest animals is the perfect chance to experience 'the jewel in Jersey's crown'. Relax and stay a while or see the best bits in under two hours.
Smaller footprints.
Exploring Jersey's waters comes with the added bonus of knowing that on island providers are as passionate about sharing Jersey's great outdoors as they are about protecting it. Jersey Kayak and Walk Adventures are constantly working to reduce their carbon footprint. They have already reduced their footprint by almost 50% and encourage customers to use greener transport alternatives to reach the beach by offering a discount to those who arrive by bus, bicycle, or foot. Discover Jersey's precious offshore reefs with Jersey Seafaris on an archipelago adventure. The best bit? Every litre of fuel used on their boats is offset towards Durrell Wildlife Conservation Trust's Rewild Carbon project which is investing in precious ecosystems and the many animals and communities that flourish there.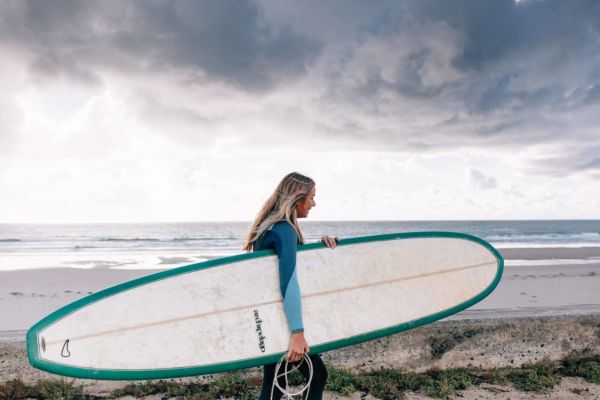 Be our guest.
Drift is a unique wellbeing experience – an all-inclusive Long Weekend Retreat package, including surfing, stand-up paddleboarding, yoga and three delicious healthy meals a day, plus juices and raw snacks. Located within Jersey's National Park in St. Ouen's Bay, staying in the historic Kempt Tower renovated with all the mod-cons.
Drift are supremely passionate that it is our responsibility to help protect the land as well as the sea. Their eco-manifesto highlights that our ocean playground is a delicate ecosystem, home to millions of species, which we are all interconnected with through the cycles of life, water, food and breath. As surfers they appreciate that we have the privilege to enjoy this playground but remind us not to forget that we are guests in this unique habitat.
Travel with conscience.
Jersey may be an island but that doesn't mean getting here has to cost the earth. Find out a little more about ways to travel to Jersey that help you tread a little more lightly.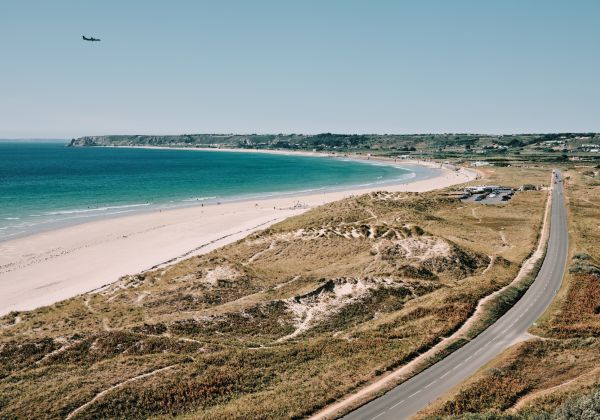 By air
Since 2019, for every single flight easyJet operate, they offset the carbon from the fuel used by investing in projects that include the planting of trees or protecting against deforestation and renewable energies.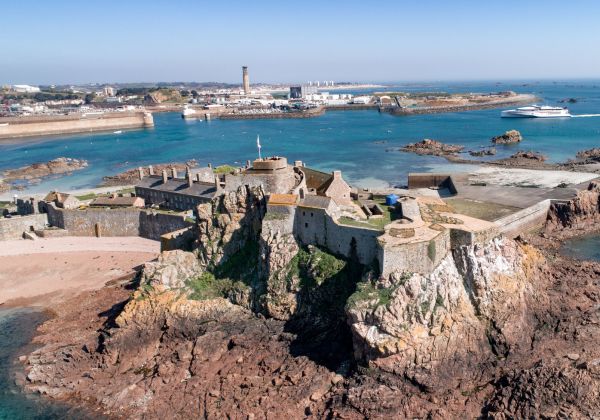 By sea.
During 2019 Condor Ferries reduced the use of plastic across its fleet which saw one million single use items replaced by compostable and re-usable products.
You might also like...