Sight / landmark | History & heritage | Beaches & bays
La Rocco Tower
It's hard to miss La Rocco Tower. Its iconic silhouette is a feature of St. Ouen's Bay - standing on a rocky tidal island half a mile offshore in the middle of the bay. And if you're feeling intrepid, you can stay overnight at this 18th century tower with a guide. Watch the tide surround you and see the sunset from the roof.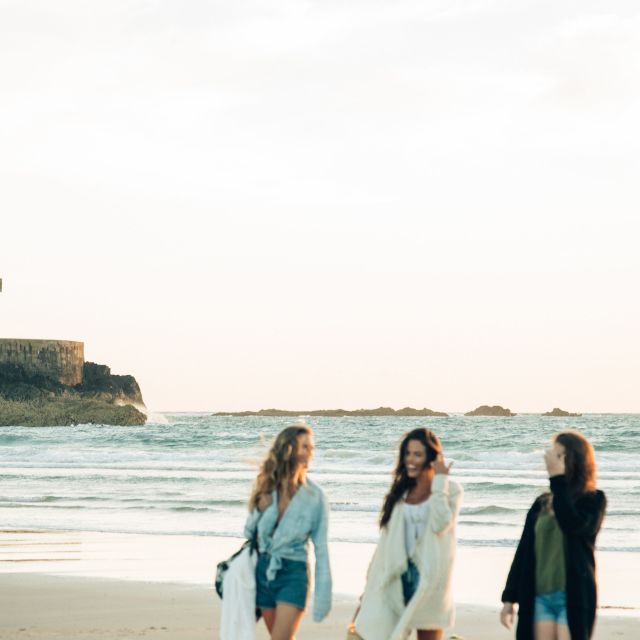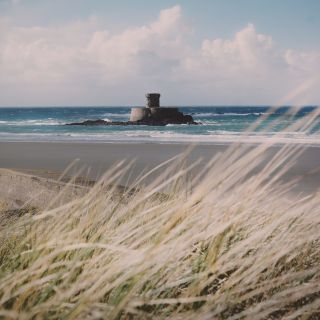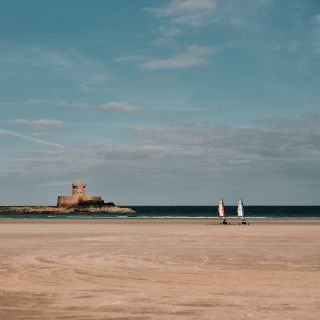 More Information
Times and availability are tide-dependent and must be arranged with Jersey Heritage, groups of up to six only.
We are open all year round.
Indoor

Outdoor

Family friendly

Couples
Seymour Tower is only accessible via a beach walk, which would likely be to difficult to navigate with a wheelchair. The tower itself also has steps that lead up to it, which are not accessible.
Location
La Rocco Tower
St. Ouen's Bay
Jersey
St. Ouen