Sight / landmark | History & heritage | Beaches & bays
Seymour Tower
Quite unique, this is the only square-shaped Conway tower in the island, standing more than a mile offshore in the heart of Jersey's low tide 'lunar' landscape. Only venture out to this tower with an experienced walking guide, the incoming tide with its whirlpools and gullies can be treacherous.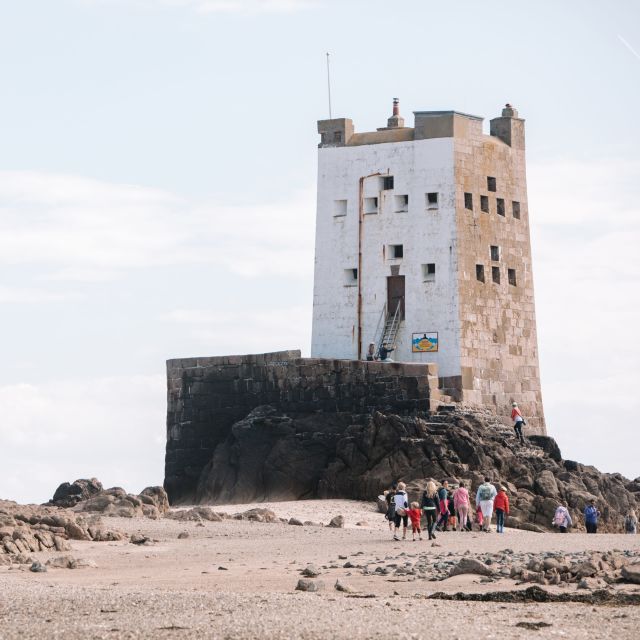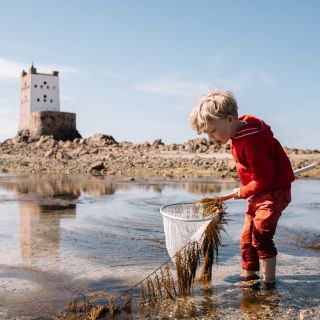 More Information
Adventurous visitors can stay here overnight with a guide, and watch the tide rush in around you from the safety of this 18th century tower. Sleeps seven plus a guide, availability is weather and tide dependent.
We are open all year round.
Indoor

Outdoor

Family friendly

Couples
Seymour Tower is only accessible via a beach walk, which would likely be to difficult to navigate with a wheelchair. The tower itself also has steps that lead up to it, which are not accessible.
Location
Seymour Tower
La Gd Rte des Sablons
Jersey
Grouville