Ajoutez des lieux à votre voyage en cliquant sur les icônes en forme de cœur, puis actualisez la page pour enregistrer votre voyage ou le partager avec vos amis !
Hébergement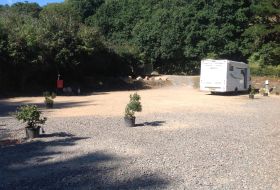 Situated in St. Peter, Hideaway Stopover is set in a peaceful country area, away from the hustle and bustle, yet only a short distance from beaches, shops, cafés and restaurants. Should you wish to cycle or walk, there are paths and tracks for both nearby. This site is for self-contained motorhomes only and is an adults only site.
de £21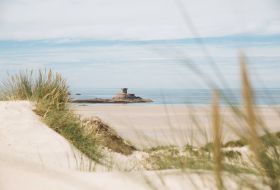 This granite farm cottage, La Ferme du Vau Tocque, parts of which date from the 17th century, was sympathetically and lovingly renovated by the present owners to sleep up to four adults and one infant and is equipped to the highest of standards. The cottage retains its original granite fireplaces, charm and character.
de £121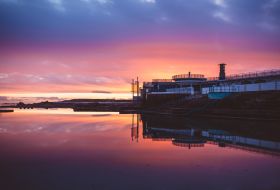 Come and enjoy a peaceful stay at the perfectly placed Havelock Guest House. Located by the beach and with the town of St. Helier just a ten minute walk away, from this retreat you can easily plan your exploration of the island.
de £30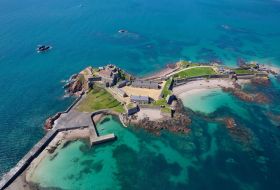 Sitting one mile off the coast of Jersey's main town of St. Helier, the Castle Apartment sits within one of Jersey's most iconic locations surrounded by the sea twice a day. The apartment, split over two levels, with a recently refurbished kitchen and shower room on the lower level, the apartment sleeps up to six people.
de £154
Activités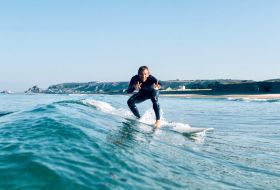 The Splash Surf Centre operates from the iconic Splash surf 'shak' which has been at the heart of Jersey surfing since the early 1960's. It was the home of the original Jersey Surf School and the venue for all major International Contests on the Island. Today our professional, friendly team offer lessons and coaching to everyone who wants to learn.
de £35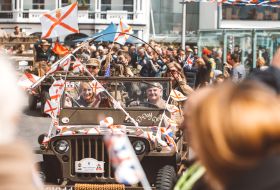 The Channel Islands were the only part of the British Isles to be occupied by German forces in WW2. The five-year occupation came to an end on 09 May 1945, which is now known as Liberation Day - an event still celebrated in Jersey with an annual bank holiday and festivities that mark this momentous occasion.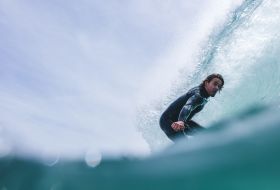 Jersey Language Adventure teaches English to students of all ages and abilities. We offer an exceptional educational experience with first class tuition; students learn by combining English lessons with adventurous outdoor activities.
de £15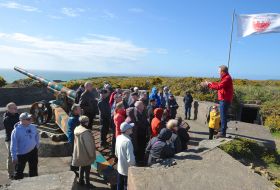 When history comes alive! Join Marc Yates, the only accredited Battlefield Guide in the Channel Islands on a journey of military history from Iron Age forts to German occupation bunkers. Let me open your eyes to Jersey's fabulous military history and scenic beauty!
de £195
Événements
We are the Accuro Jersey Triathlon. For a truly enriching experience and memorable day its time to sign-up and begin your training for the most southerly triathlon of the British Isles. Now in our eighth year, our focus remains on fun, friendship and helping one another achieve personal goals.
de £45
Réservation nécessaire
Jul 17 2022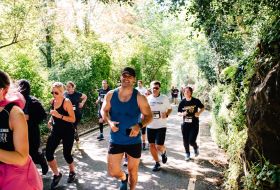 Durrell Wildlife Conservation Trust is delighted to launch the Durrell Challenge 2022! This exciting 13km road race event, kindly sponsored by Butterfield, raises valuable funds to support the vital work protecting some of the most threatened wildlife, together with our ambassador Henry Cavill.
de £25
Réservation nécessaire
May 23 2022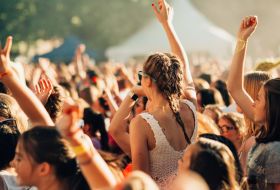 After two (long) years out, the Channel Islands "Great Summer Festival" returns to the Royal Jersey Showground on 3 and 4 September 2022. Weekender Jersey presents a diverse selection of artists, from The Jacksons and The Farm to KSI, Sigala, Becky Hill, Ella Henderson, Jax Jones, Jubel and so many more unmissable acts.
de £10.99
Réservation nécessaire
Sep 03 2022 ‐ Sep 04 2022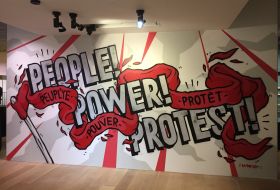 'People! Power! Protest!' explores the story of protest in Jersey, from the Corn Riots of 1769 to the Black Lives Matter movement of 2020. An exhibition exploring how the right to protest has shaped and influenced the Island that we know today.
de £6.90
Gratuit pour les enfants
Jan 04 2022 ‐ Dec 31 2022
Restaurants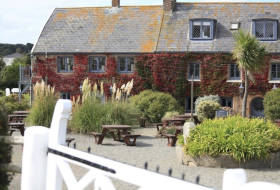 Jersey's premier family pub, The Portelet Inn is a 16th century inn with real olde-worlde charm. Grab a table in the loft or the alfresco seating for sweeping views out to sea overlooking Portelet Bay. Cosy up in The Granite Bar with its real fireplace, low beams and comfy armchairs whilst sampling a wide range of cask ales, lagers and wines.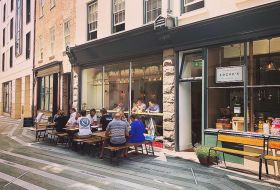 Locke's Coffee & Grub offers a unique atmosphere where you can relax, meet, work or just hang out. A huge selection of coffees, teas, great food and naughty treats. Perfectly located just off King Street in the heart of St. Helier, so stop on by before heading off for a day of exploration. Or at least make sure you come and say hello.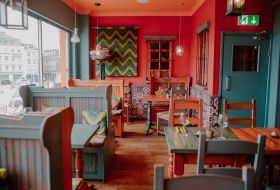 Immerse yourself in the complete Mexican experience at La Hacienda for an unforgettably good time. Situated above the very popular Air Mex Lounge Bar, the experience starts as you enter the rustic tiled doorway that leads up a curving staircase into the Mexican Cantina which is bursting with colour and good vibes.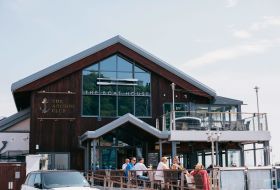 The Boat House is a modern bar with an authentic feel. Located in the beautiful bay of St. Aubin, they boast amazing food with better views. The Main Deck Bar downstairs offers major sports events on our big screens and an extensive range of beers, wines and spirits to match. Or if you're feeling sassy why not try one of our hand-crafted cocktails?