Ajoutez des lieux à votre voyage en cliquant sur les icônes en forme de cœur, puis actualisez la page pour enregistrer votre voyage ou le partager avec vos amis !
Activités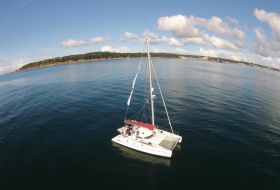 For an unforgettable experience come and sail away with Go-Sail.Je on one of our bespoke private charters. Charter "Lady Catherine" a 41' Yacht (12 passengers) or "Farways" a 38' catamaran (10 passengers). Our charters are tailored to your requirements with the availability of a powerboat for water toys, buffet lunches or paddle boards and kayaks.
de £50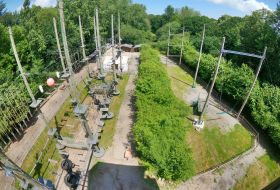 Excitement from the ground up! Jersey's only high ropes adventure centre with much more. Set in a secluded and stunning natural valley, Valley Adventure Centre offers a fantastic range of adventure activities for families, individuals and kids parties, all year round.
de £20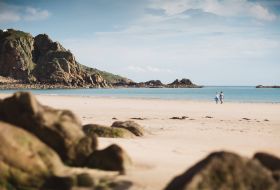 If adrenaline adventures and water sports are your type of thing, Windmadness is the company for you. As one of the islands' leading waters sport providers, we offer a range of water-based activities, suitable for all levels of expertise - such as kitesurfing, jetski wakeboarding, SUP and SUP fit/yoga classes.
de £20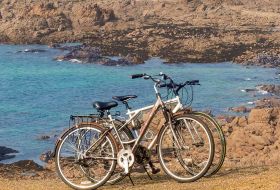 Bike hire, run by cyclists, for cyclists. We are committed to making sure your cycling is a pleasure, our bikes are in top shape to make certain you have a positive experience exploring our beautiful island. We can offer great advice on routes that make discovering Jersey fun, if you have a special interest we can point you in the right direction.
de £20
Attractions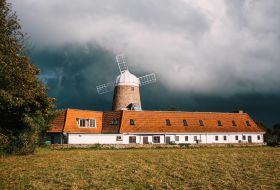 This historic monument dates back to 1837 and was the last surviving working tower mill in Jersey. Built from local granite and featuring stunning white sails, the unique building is steeped in character. Located on the border of St. Peter and St. Mary, it is surrounded with rural countryside, fields of daffodils and the iconic Jersey cows.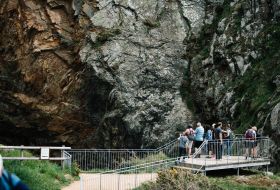 Descend a winding path passing a sinister statue, to discover the Devil's Hole; an impressive and strangely eerie blowhole that has been eroded into Jersey's coastline over the millennia.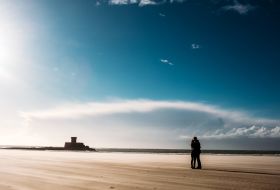 It's hard to miss La Rocco Tower. Its iconic silhouette is a feature of St. Ouen's Bay - standing on a rocky tidal island half a mile offshore in the middle of the bay. And if you're feeling intrepid, you can stay overnight at this 18th century tower with a guide. Watch the tide surround you and see the sunset from the roof.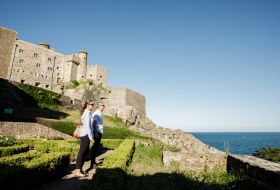 Mont Orgueil Castle, ou Gorey Castle de son premier nom, a jeté son ombre imposante sur le magnifique port de pêche de Gorey depuis plus de 800 ans.
de £10
Événements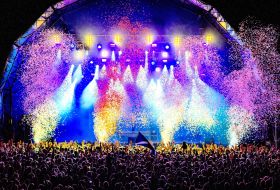 After triumphant return in September with performances from the likes of The Jacksons, Ella Henderson, The Proclaimers and many more, Weekender will be back on Saturday 02 & Sunday 03 September 2023 at the Royal Jersey Showground for another eagerly awaited edition of the Channel Islands great summer festival!
de £111.99
Réservation nécessaire
Sep 02 2023 ‐ Sep 03 2023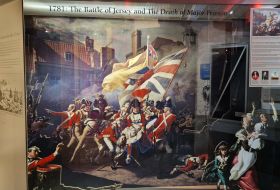 This display considers the monumental events of January 1781, when a French invasion force landed in Jersey, through John Singleton Copley's painting - 'The Death of Major Peirson' - and artefacts in the Jersey Heritage Collection.
de £7.85
May 27 2023 ‐ Dec 31 2023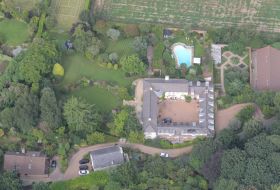 With glorious views of Mont Orgueil Castle and the Cotentin Peninsula, these beautiful gardens include well groomed lawns, a kitchen garden and an enchanting play area for young children. Delicious Jersey cream teas will be available.
de £5
Gratuit pour les enfants
Jun 11 2023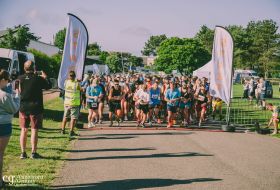 The Canaccord Genuity Jersey Half Marathon is a scenic, fast road race which attracts up to 800 runners. Started in 1989 The Jersey Half Marathon is now in its 34th year.
de £28
Réservation nécessaire
Jun 11 2023
Shopping et marchés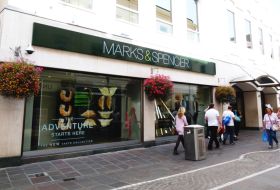 M&S King Street is a flagship store offering clothing, stationery, toys, M&S Food, papers and magazines, Coffee to Go and an M&S Café on the first floor. Our Coffee to Go service, located in our Food Hall, next to the in-store bakery, offers take away coffee.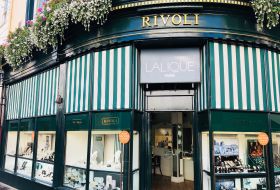 Rivoli Jewellers is a local family run jewellers, in the heart of St.Helier. Rivoli stocks a range of jewellery from Clogau, Shaun Leane, Swarovski and Lalique as well as own brand designs inspired by St. Helier landmarks. Watch brands include Longines, Rado, Gucci and Tissot all at VAT free prices.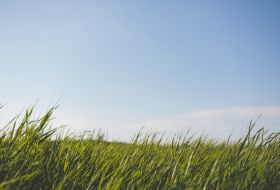 We are Laurence and Louise Agnès and we are passionate about good food, sustainable farming and preserving Jersey's beautiful countryside. We produce and sell a range of organic goat's milk produce and goat meat, as well as 100% grass fed lamb.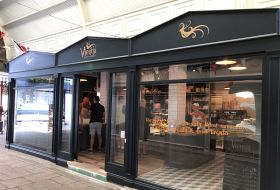 Vienna Bakery, Jersey's family-run craft bakery, where traditional skills and passion combine to produce delicious fresh bread and pastries.