Ajoutez des lieux à votre voyage en cliquant sur les icônes en forme de cœur, puis actualisez la page pour enregistrer votre voyage ou le partager avec vos amis !
Hébergement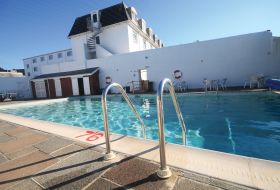 The Norfolk is a family owned hotel, situated just a short walk from St. Helier's town centre, Havre des Pas and the beautiful Howard Davis Park. We offer great value for money providing the essentials you need as a comfortable base to explore the beautiful island of Jersey.
de £60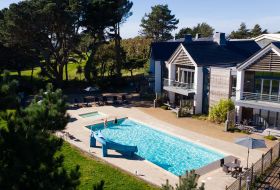 At Les Ormes, we mix high quality accommodation with superb onsite facilities. We have created a unique environment with a trampoline and activity park, golf course, swimming pools, kids' activities and so much more right on your doorstep. A guaranteed fun-filled experience, no matter what your age.
de £150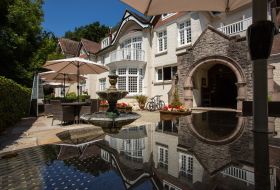 Château La Chaire is a grade II listed country house in Jersey set on the cliffs of a picturesque green valley by the sea. Now one of the island's top hotel and restaurants, renowned for its luxurious rooms, fine dining and warm, friendly service. You get a sense of being away from it all as soon as you arrive.
de £135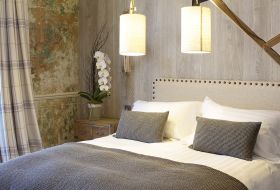 A European-style grand brasserie, located in a restored historic building in Jersey's town centre. Formerly a Victorian gentlemen's' club, Banjo now boasts two individually decorated restaurants, four boutique hotel bedrooms, and a beautiful cocktail bar.
de £65
Activités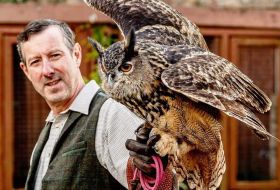 Join Richard Hall, Falconer of 27 years in an experience of a lifetime getting up close and personal with stunning birds of prey. Enjoy a falconry experience within the beautiful grounds of St. John's Manor. The falconry experience costs £95 and entitles yourself and up to three guests to an afternoon of flying the birds.
de £95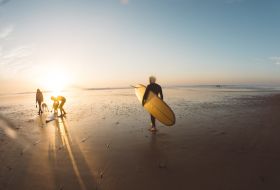 A fun and friendly surf school in the heart of Jersey's surfing community. We are the most central surf school in the bay, providing quality instruction with a focus on safety in and out of the water. Popular with locals and fun and informative for visitors. We can cater for all abilities, confidence levels and age groups.
de £20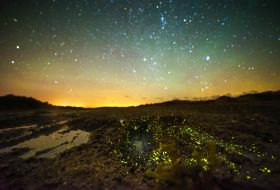 Enter a world where the ocean disappears to the horizon and we are all visitors. Explore rock pools on a guided walk into Europe's largest rocky inter-tidal zone. Walks to Seymour Tower are also called "moonwalks". Discover Jersey's wilderness with local guides who have explored this wonderful coast for many years.
de £9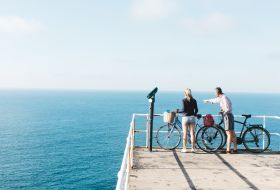 At Lakeys Bike Hire, we offer you the very best way to experience Jersey. Perfectly located, just a short stroll away from the ferry terminal and bus station on the outskirts of town, we are lucky enough to be perched on the side Liberation Square, overlooking the picturesque Albert Marina. Book online today to save disappointment!
de £10
Restaurants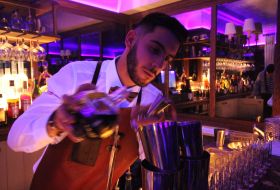 The Don is a refuge for those of discerning tastes who are searching for something just a little bit different. Admittance is at The Don's discretion and we take our patron's right to privacy, and the finer things in life, very seriously. Sit back, relax and imbibe, The Don is at your disposal.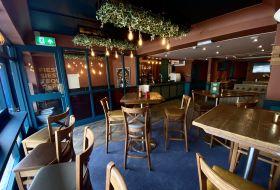 Air Mex West in St. Aubin's, it promises to bring the party any day of the week. The Mexican-inspired restaurant bar is jam-packed with vibrant flavours. Tuck into your favourite quesadillas, tacos, and street food which also comes on sharing platters to enjoy with friends.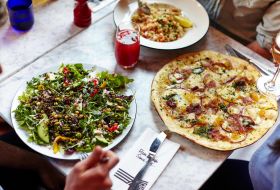 Pizza Express serves delicious, freshly made pizza, plus there is a takeaway service so you can have tasty pizza to go. Since 1965, the same Pizza Express values of great food, evocative music, and distinctive design, have remained in our DNA. This is one recipe that has never changed. Great hospitality and unforgettable experiences.
Réservation en ligne
Livraison & à emporter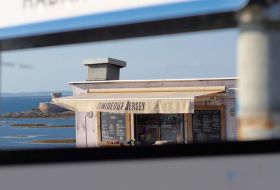 The HideOut is a beach café serving great coffee and delicious food, located just a stone's throw away from the soft sand and crashing waves of St. Ouen's Bay. We provide a great selection of food to choose from, and no better location for you to enjoy it, than overlooking Jersey's spectacular Atlantic coastline.