Ajoutez des lieux à votre voyage en cliquant sur les icônes en forme de cœur, puis actualisez la page pour enregistrer votre voyage ou le partager avec vos amis !
Hébergement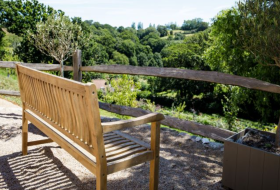 Uniquely set amongst one of Jersey's few tea plantations, this recently renovated, luxury two bedroom granite cottage dates back to 1731. Situated in the heart of rural St. Lawrence, the property faces south east and has stunning views across the countryside. The cottage has its own patio and barbecue, perfect for outside dining.
de £108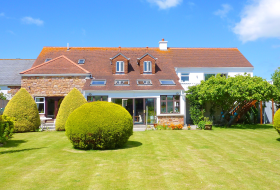 This beautiful property is in the east wing of a large granite house, set in the quiet St. Lawrence countryside, is ideal for those who enjoy scenic country walks and a quiet, relaxing holiday. The south facing apartment overlooks the picturesque garden and delightful countryside. The private balcony is perfect for al fresco dining and sunbathing.
de £75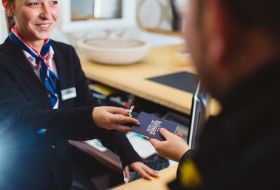 This wonderful Jersey hotel is great value and is ideally located for the perfect holiday. There is a locals' pub joined to the hotel, within the hotel there is a quiet lounge and a sun terrace, plus an indoor heated swimming pool, jacuzzi and sauna.
de £78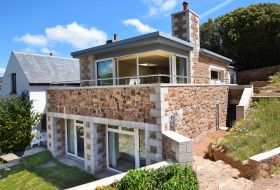 The four bed, three bathroom villa combines a rustic location and convenience, complimented by the untouched beauty of Beauport bay. In contrast the sweeping sands of St. Brelade's bay offers a varied choice of eateries, bars and beach facilities. Supermarkets, shops and sports centre are a short drive.
de £154
Attractions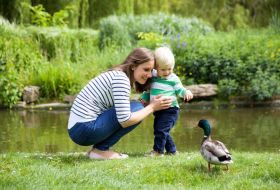 Created in the 1920's by millionaire philanthropist Sir James Knott, The Botanic Gardens offer many distinctive and unique plant collections which thrive in this exceptionally fertile site. Visit The Botanic Gardens to relax, explore, discover, eat, shop and stay. Uncover one of Europe's most outstanding gardens.
de £8.75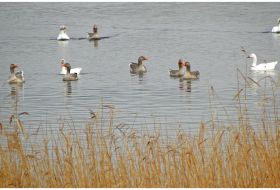 Perfectly situated overlooking St. Ouen's Pond, the Wetland Centre gives you and your family an opportunity to not only view the interesting and diverse bird life found at La Mare au Seigneur, but also to learn about the reserve's wildlife and rich history, safeguarded by the National Trust for Jersey since 1975.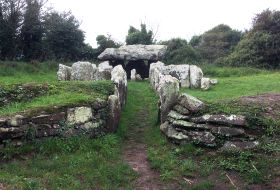 Built around 6,000 years ago, La Pouquelaye de Faldouet is a Neolithic passage grave that leads onto a unique double chamber. Visit the atmospheric site to see the main chamber and the small stone cists, or boxes that surround it and be wowed by the massive 24-ton capstone covering the end chamber.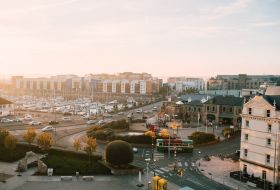 From Liberation Square, head in the direction of the large exhaust tower to the old harbour and you will find South Hill, with a vast amount of Second World War history. At the base of the South Hill rock, you will find a German Tunnel and a railway tunnel. Follow the pavement up the hill, and you will find a small car park overlooking the Harbour.
Événements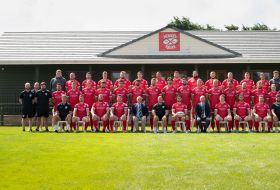 Head to St. Peter to support our Jersey Reds as they host an action packed afternoon of rugby. The Reds now play in the Greene King IPA Championship, the second tier of English Rugby. The Barclays Pavilion Bar adjacent to the Clubhouse will be open to all supporters from 12 noon, offering a full bar and food.
de £15
Gratuit pour les enfants
Feb 19 2022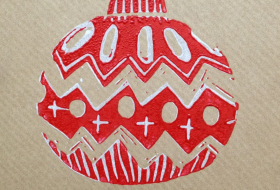 Create a 'block' with artist Kerry-Jane Warner to print onto Christmas cards, tags and paper. Come along for an evening of Christmas lino cut fun with artist Kerry-Jane Warner. No previous artist experience required.
de £30
Réservation nécessaire
Dec 01 2021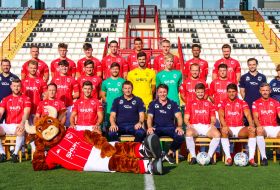 Head to Springfield Stadium and watch the Jersey Bulls, English football's newest and most southernly club, as they host an action packed exhibition of football. Jersey Bulls have been climbing the leagues and have been involved in a number of successful cup runs, including the FA Trophy, FA Cup and FA Vase.
de £6
Réservation nécessaire
Dec 18 2021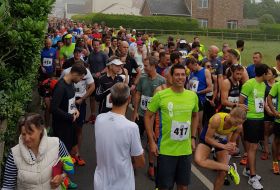 The Canaccord Genuity Jersey Half Marathon is a scenic, fast, point to point road race which attracts up to 800 runners. Started in 1989 The Jersey Half Marathon is now in its 33rd year.
de £26.50
Réservation nécessaire
Jun 12 2022