Ajoutez des lieux à votre voyage en cliquant sur les icônes en forme de cœur, puis actualisez la page pour enregistrer votre voyage ou le partager avec vos amis !
Activités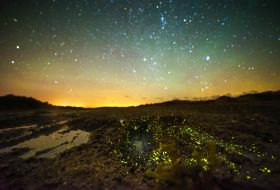 Enter a world where the ocean disappears to the horizon and we are all visitors. Explore rock pools on a guided walk into Europe's largest rocky inter-tidal zone. Walks to Seymour Tower are also called "moonwalks". Discover Jersey's wilderness with local guides who have explored this wonderful coast for many years.
de £9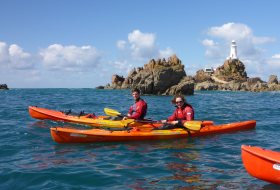 Reconnect with nature on a sea kayak tour. Explore an island shaped by the sea where some of the most astonishing tides in the world circle the coast. Kayak with local guides whose knowledge make this more than just a paddle around the bay. Our expert staff and user-friendly sit-on-top kayaks will quickly get you out exploring and having fun.
de £30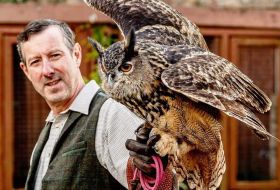 Join Richard Hall, Falconer of 27 years in an experience of a lifetime getting up close and personal with stunning birds of prey. Enjoy a falconry experience within the beautiful grounds of St. John's Manor. The falconry experience costs £95 and entitles yourself and up to three guests to an afternoon of flying the birds.
de £95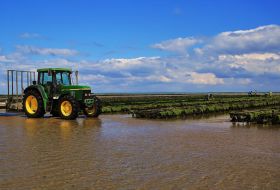 Experience something different. Venture into the depths of Seymour Oyster beds, enjoy the crystal clear waters and experience the wonderful world of oysters. Enjoy a walk in this magical environment with one of Jersey's photographers and learn how we cultivate oysters in a scenic environment on one of the most extensive tidal ranges in the world.
de £35
Attractions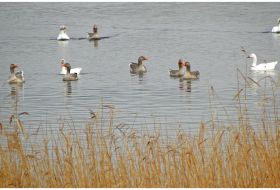 Perfectly situated overlooking St. Ouen's Pond, the Wetland Centre gives you and your family an opportunity to not only view the interesting and diverse bird life found at La Mare au Seigneur, but also to learn about the reserve's wildlife and rich history, safeguarded by the National Trust for Jersey since 1975.
St. Catherine's Breakwater and Bay are most popular with both novice and skilled sailors, canoeists and anglers, it is home to St. Catherine's Sailing Club and the Jersey Canoe Club. Originally planned as a harbour for the Royal Navy to counter the threat of a French invasion, the breakwater was started in 1847 but shallow water halted their plans.
Entrée gratuite
Gratuit pour les enfants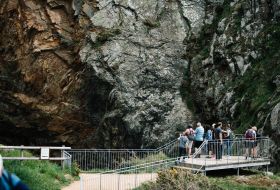 Descend a winding path passing a sinister statue, to discover the Devil's Hole; an impressive and strangely eerie blowhole that has been eroded into Jersey's coastline over the millennia.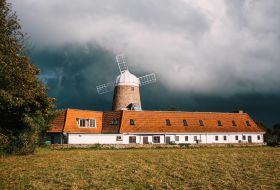 This historic monument dates back to 1837 and was the last surviving working tower mill in Jersey. Built from local granite and featuring stunning white sails, the unique building is steeped in character. Located on the border of St. Peter and St. Mary, it is surrounded with rural countryside, fields of daffodils and the iconic Jersey cows.
Événements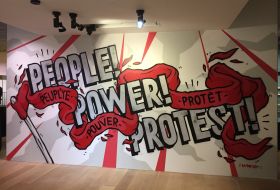 'People! Power! Protest!' explores the story of protest in Jersey, from the Corn Riots of 1769 to the Black Lives Matter movement of 2020. An exhibition exploring how the right to protest has shaped and influenced the Island that we know today.
de £6.90
Gratuit pour les enfants
Jan 04 2022 ‐ Dec 31 2022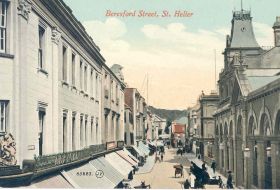 A series of free talks at Jersey Archive about Jersey's capital - St. Helier. Discover the fascinating story of our town and the communities who live and worked there, through a series of free talks by Jersey Archive. To book a place on the talk, please call us or send an email - booking is essential as numbers are limited.
Entrée gratuite
Réservation nécessaire
Jan 15 2022 ‐ Dec 17 2022
Visites et activités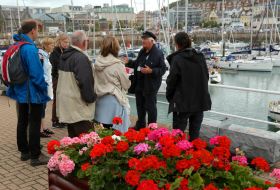 Come and explore Jersey's capital with a free guided walk around St. Helier every Thursday. The walk begins and ends at the Town Hall and will run for around two hours. The walks are led by members of the Jersey Tourist Guides Association who will introduce walkers to the varied and fascinating aspects of on offer.
Entrée gratuite
Réservation nécessaire
Jul 01 2021 ‐ Oct 28 2021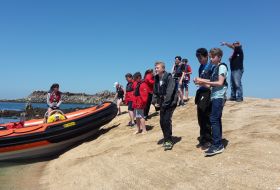 Jersey's definitive day of adventure! The Awesome Foursome includes four of Jersey's top adventure activities crammed in to one spectacular day. Abseiling from the iconic Mont Orgueil Castle before paddling by kayak to St. Catherine's for lunch which is included. You will then board a high speed RIB for a fleeting visit to Les Écréhous and then across the north coast to the Secret Beach to coasteer in to Grève De Lecq.
de £115
Réservation nécessaire
Nov 01 2021 ‐ Dec 31 2022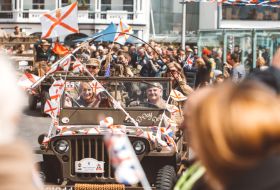 The Channel Islands were the only part of the British Isles to be occupied by German forces in WW2. The five-year occupation came to an end on 09 May 1945, which is now known as Liberation Day - an event still celebrated in Jersey with an annual bank holiday and festivities that mark this momentous occasion.
Entrée gratuite
Nov 01 2021 ‐ Dec 31 2022
Experience 'Jersey in the Channel Islands' the last outpost between Great Britain and Europe marvelling at the depth of history with your local host. During this tour we shall explore the relationship that has always been between Jersey and the America's and how this relationship was tested through Commerce and the Wars which were raged.
Réservation nécessaire
Apr 11 2022 ‐ Apr 13 2022