Thirsty for adventure? Jersey may be pint sized but we're big into our ales. We've even won awards for it. There are so many alehouses waiting to be discovered in your island break. Savour good times with friends by the fireside of a Jersey country pub, discover a quirky backstreet bar where pong and beer go hand in hand, sink a cold one in your favourite surf spot as the sun sinks over the west coast. With award winning local beers and ciders, along with an epic choice of imported craft beers, there's something to suit every beer lover's taste. Bottoms up!
Your local away from home.
There's nothing like walking into your local, where everyone's a friend and everyone knows your name. We're proud of our homely, independent pubs in Jersey that serve up award winning ales with a warm welcome. The Lamplighter in St. Helier has won CAMRA Pub of the year for the last five years, serving up eight real ales, four real ciders, homemade pork pies and an awesome 180 whiskies. The Forum Bar and The Prince of Wales are other firm favourites for beer lovers. Warm the cockles in The Old Smugglers Inn, a beachside pub near Ouaisné Bay, where you can tuck into hearty pub grub and real ales before blowing off the cobwebs with fresh sea air.
Discover more local locals.
A beer with a view.
Jersey sunsets have to be seen to be believed. Unsurprisingly, they're even better with beer. When the sun sinks low, grab a front row seat at El Tico Beach Cantina, one of Jersey's best surf spots, to unwind with a beer as the light breaks over the ocean. Snuggle under a blanket with a piping Thai jungle curry or just chill as the surfers catch the last waves at The Watersplash as you suck a bottle of Jersey's newest craft beer, Stinky Bay IPA.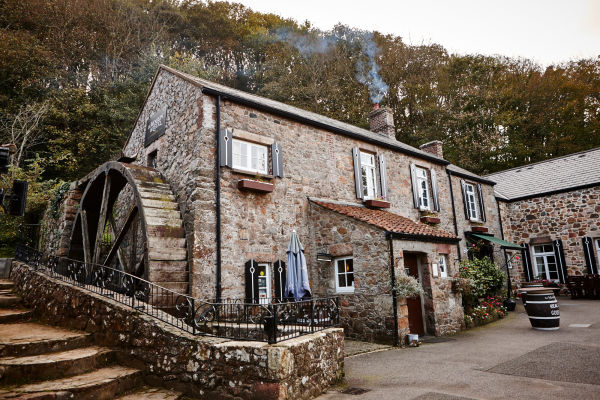 Warm the cockles.
Take a break from the hustle and bustle of St. Helier and explore the most picturesque bay in Jersey, where you'll find Le Moulin De Lecq at the foothills of the woods. Deep in the rustic heart of Jersey, this character-filled pub was once one of the islands ancient water mills, now a cosy traditional pub with a warm welcome, roaring fireside and a fine collection of Jersey ales.
Warm up at The Portelet Inn, a hearty seaside pub where everyone is a friend and everyone has a story to tell. There's always a warm welcome and the monthly specials of real ales are lip smackingly good.
Let us entertain you.
No Jersey Ale Trail would be complete without a trip to JB's Brewhouse. Welcome to a place where ping pong meets beer in the backstreets of St. Helier. JB's boasts over 100 craft beers, a smokehouse BBQ and ping pong tables where you can settle almost any pub debate. Ask locals about a lively bar for a night out and they will tell you Blue Note, an intimate bar where you can get up close and personal with the live Jazz and Blues entertainment nearly every night of the week. The beer's not half bad either.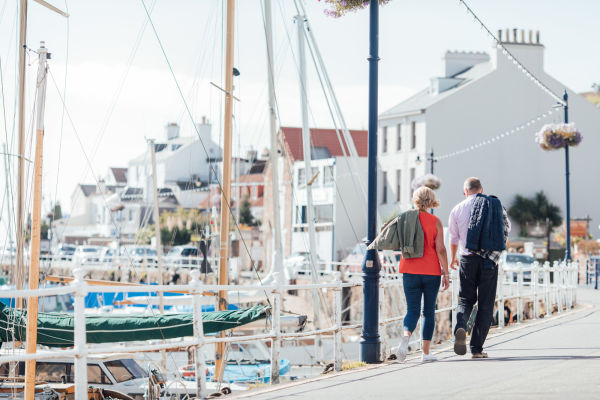 When the night is young.
The twinkling harbour in St. Aubin has a store of lively pubs and restaurants, and just a 20 minute bus ride to or from St. Helier, it's a great place to start your night out. Try local favourite The Old Court House for a flavour of award winning Liberation ales including Liberation IPA Zero for a low alcohol quaff, or stroll to The Boat House for craft ales and good times as the boats bob in the marina.
Get snappy in your hoppy place…
Don't just take our word that Jersey has a fantastic range of watering holes. Check out these fab pictures taken by locals and visitors at some of Jersey's top tap houses.
You might also like...