Art & culture
Jersey Arts Centre
Jersey Arts Centre exists to foster the development and celebration of the arts island-wide and beyond. To enrich the quality of life for all residents and visitors. To encourage participation in the performing, visual and literary arts. To educate, inspire and to encourage debate.
More Information
This is achieved by providing exciting, innovative, wide-ranging, challenging, professional and community arts in welcoming, high-quality and accessible environments. Home to theatrical performances, concerts and even film nights - check the website for the most up to date diary of events. The Jersey Arts Centre is located in the north east corner of St. Helier, just down from the Millennium Park.
We are open all year round.
Indoor

Family friendly

Couples

Wheelchair access

Parking
Accessible toilets
Lift or stairlift
Partial wheelchair access
Partially suitable for visitors with limited mobility
Suitable for visitors with limited mobility
Location
Jersey Arts Centre
Philips Street
Jersey
St. Helier
JE2 4SW

Offers and events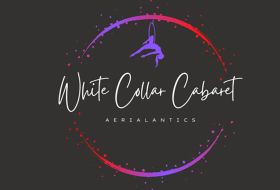 Ten Jersey civilians swap their office attire for Lycra and sequins! Watch their journey from their first trip upside down to performing an acrobatic aerial routine to music live on stage. From working week to circus chic! Guest performances from incredible local talent and a few surprises for the audience.
from £18
Booking needed
Mar 19 2023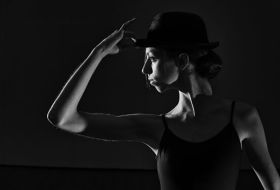 At last we are back at Jersey Arts Centre with a brand-new performance. The pupils will be showcasing routines in various dance genres, ballet, modern, tap and contemporary. Please come and support local talent 2yrs – 18yrs. We are looking forward to seeing you.
from £12.50
Booking needed
Mar 18 2023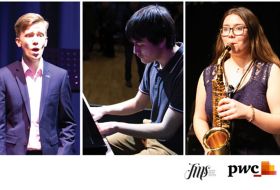 The finest young musicians in Jersey compete for the title of Jersey Young Musician of the Year. This coveted title will be awarded to the young performer who gives the most expressive and technically accomplished performance of their chosen repertoire. Many past winners of this competition have gone on to pursue successful careers in music.
from £6
Booking needed
Mar 11 2023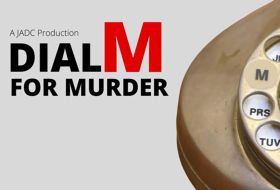 Tony Wendice has married his wife, Shelia, for her money and now plans to murder her for the same reason. He blackmails and scoundrel (Captain Lesgate) he used to know into strangling her for a fee of £1,000 and arranges a brilliant alibi for himself.
from £15
Booking needed
Mar 07 2023 ‐ Mar 10 2023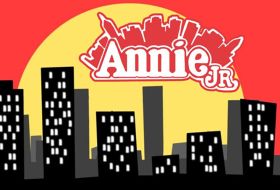 Featuring a cast of 70 amazing young performers this is your chance to escape the Hard Knock Life, cruise along Easy Street, find that You're Never Fully Dressed Without a Smile and remember that the sun will always come out Tomorrow. A brilliant evening of entertainment for all the family. This amateur production is presented by arrangement with
from £12
Booking needed
Feb 22 2023 ‐ Feb 25 2023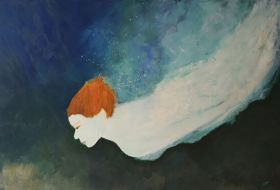 Jersey-born poet and visual artist Linda Rose Parkes died on 4 March 2022 leaving behind a rich legacy of written and visual work. The themes across Linda's work are wide-ranging, but are always characterised by curiosity and tenderness.
Free entry
Mar 27 2023 ‐ Apr 22 2023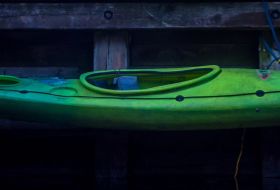 "Every so often a milestone in your life allows you the opportunity to take stock, to look at what you have created and to share. This exhibition has allowed me to rediscover some of my favourite images. It's an eclectic mix of portrait, colour, shape and design.
Free entry
Mar 06 2023 ‐ Mar 25 2023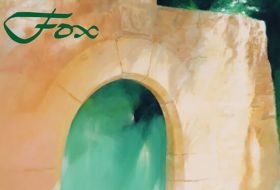 Jersey Arts Centre has been the home of the Fox Art Competition since its inception in 1983 and to celebrate its fortieth anniversary the Berni Gallery will be exhibiting all of its first prize winners on its heritage walls.
Free entry
Feb 13 2023 ‐ Mar 04 2023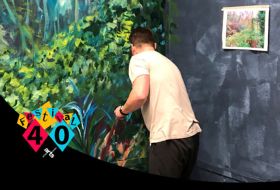 An exploration celebrating 40 years of Jersey Arts Centre by looking at where we might be in the world in 40 years' time! With only 40 hours, over 4 days, to create their pieces, local artists have once again been given the challenge of producing their work straight onto the Berni Gallery walls, using the above as a stimulus.
Free entry
Jan 28 2023 ‐ Feb 04 2023