Launched in 2022 and already attracting international recognition from the Swim Run community (voted 'Best New Race' by the readers of Swimrun.com no less), the Jersey Swim Run taking place on Saturday 09 September 2023 promises to be even bigger and better. The rugged coastline and lively tidal flows provide athletes with some very exciting terrain and the varied distances mean the event is open to anyone keen to take on the challenge.
We've got everything you need to know about the 2023 Swim Run. We also caught up with some of the athletes from last year's race to get some insider training tips and hear their thoughts on the course.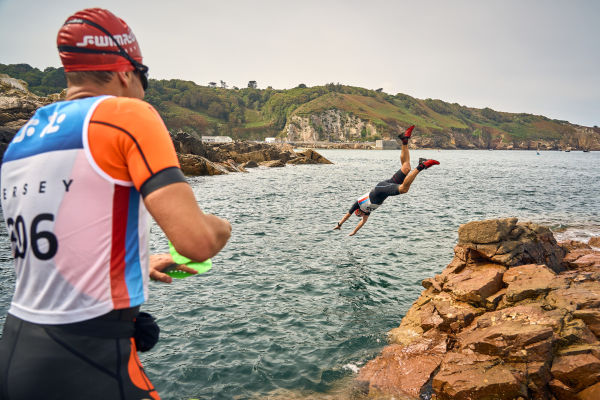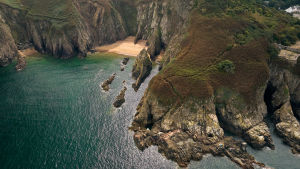 The Swim Run fact sheet.
Choose your distance.
Experience
Route: Gorey Castle to St Catherine's breakwater
Distance: Total Distance: 4km
Stages: 3 runs: 2.4km | 2 swims: 1.6km
Estimated completion time (hours): 50 mins – 90 mins
Who: Solo entries only
Sprint
Route: Gorey Castle to Sorel
Distance: Total Distance: 20km
Stages: 6 runs: 15.5km | 5 swims: 4.5km
Estimated completion time (hours): 2:45 – 5:00
Who: Solo and team entries
Full
Route: Gorey Castle to Portelet
Distance: Total Distance: 53km
Stages: 9 runs: 46km | 8 swims: 7km
Estimated completion time (hours): 6:30-11:15
Who: Team entries only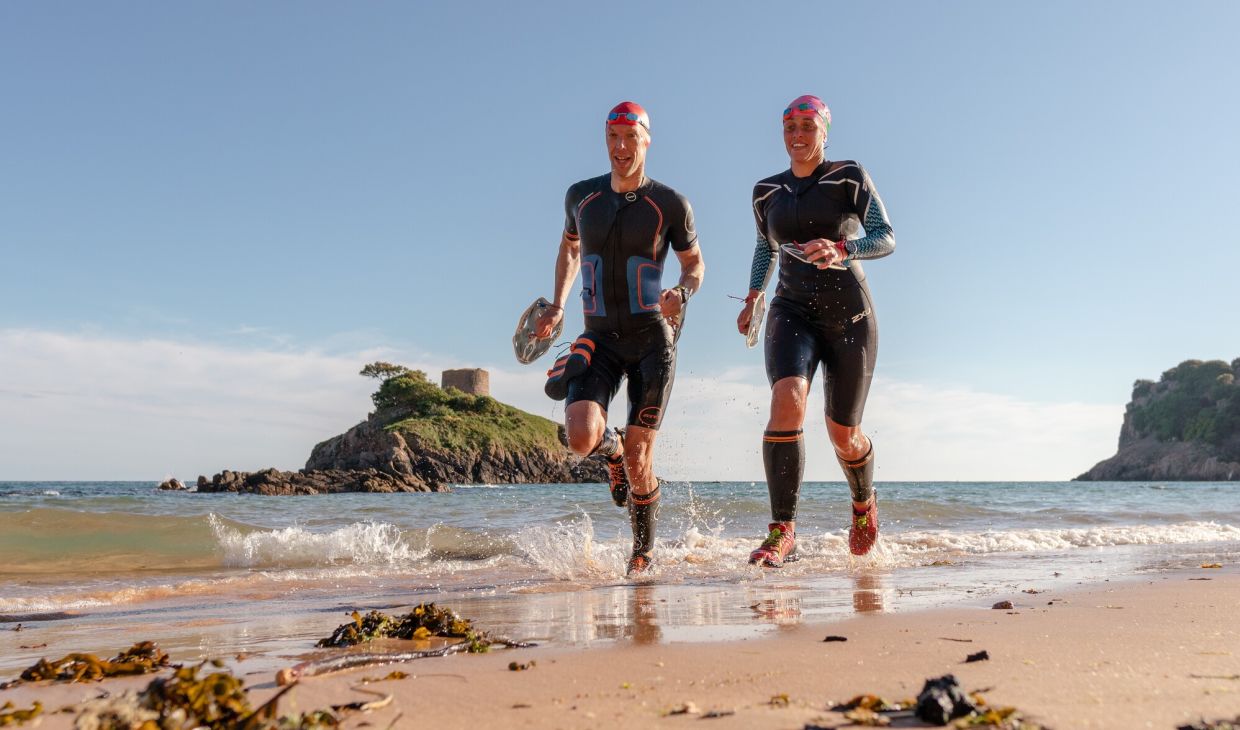 Ready? Steady... Go!
Top tips from last years' athletes.
"The correct nutrition strategy is really important to enjoy your Swim Run race. Racing for 3-4 hours or 7-8 hours, in the hot, sunny conditions, whilst in a wetsuit can be challenging so hydration is going to be crucial. Make sure to stay hydrated with salt tabs and carry a water bottle. Swim Run will be providing a few energy options at the aid stations, however, make sure to carry your own waterproof energy gels or carb drink. A good, careful nutrition plan can make all the difference and can make the race more enjoyable." Johnny Forbes
"If you've not used paddles for sea swimming before then definitely give them a go, as they will allow you to swim a lot faster. But you do need to practice as you do need to modify your stroke slightly and build up your shoulder muscles." Steve Roussel
"Practice with different kit combos (wetsuit, trainers, pull buoy, paddles, bungee, float, food/water) and commit to the combination that works for you and practice with It. Also, find a mini Swim Run course (Grev de Lecq looks good) and… Swim Run it consecutively." Eduardo Rocha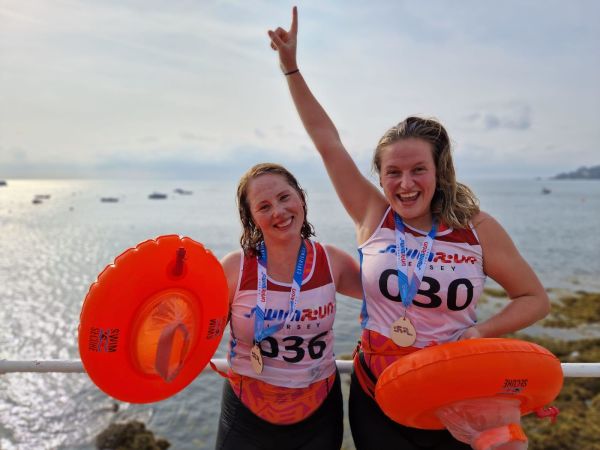 Experience your first Swim Run.
The Swim Run Experience distance provides a taster for athletes who might not have as much time to train or who feel confident doing shorter stints in the sea. In 2022, Sam Squire and Emma Oxenham decided to take on the challenge, having never done anything similar before. "We're both leisure swimmers, dipping in the sea weekly, but not really covering much distance," said Emma.
"We wanted something to train towards but nothing too intense. So when we heard about the Swim Run Experience distance we signed up." Sam said, "it's timed perfectly, taking place in September, so you have all summer to train in the warmer sea. It got us going to bays we never usually swim at in the search for calm seas." If you're thinking of signing up this year, Sam has some advice: "Just do it. It's an amazing way to see this little stretch of coastline, and the whole event is so well organised. We loved it so much that we've already signed up for 2023."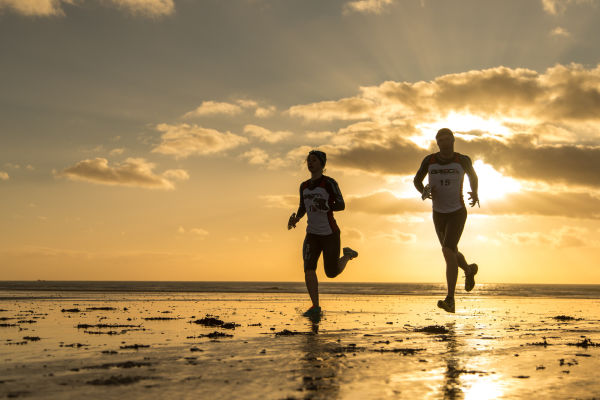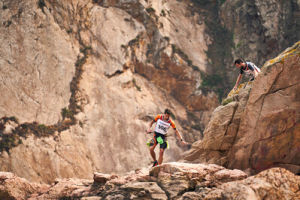 Meet last years' winner.
Travelling over from the UK to take part in the 2022 Swim Run, Andrew Hedges found himself thrown in at the deep end (quite literally) on his first trip to Jersey. "The race was incredible – an exhilarating and challenging tour of a wild coastline. Most people stand atop the cliffs on the north coast and just look down at the blue sea bays, but in this event, we climbed down the cliffs and swum across the bays."
As an experienced Swim Runner himself, Hedges has given the Jersey course his seal of expert approval. "It was terrifically well-organised and crewed and I would definitely recommend it. Either to people new to Swim Run or experienced Swim Runners looking for a challenge – this must be one of the toughest courses out there in terms of terrain."
More ideas to fill your active Jersey holiday.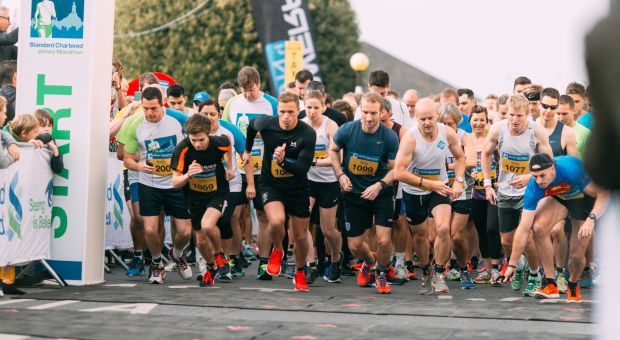 Other adventure events
Got a taste for adventure - we have a calendar full of events making the most of our epic outdooor landcapes.
Discover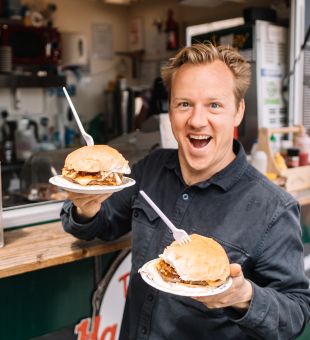 Refuel over brunch.
Whether you prefer a fruit bowl or a full brekkie, you'll discover platefuls of deliciousness to keep you fuelled for your holiday.
Discover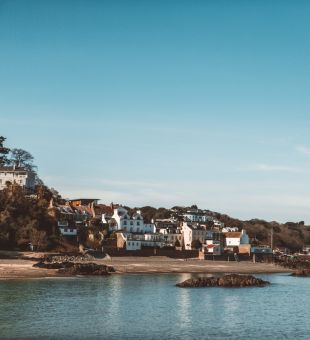 Guest houses in Jersey.
Relax and enjoy the famous Jersey hospitality on your next island break with a guest house stay.
Discover
You might also like...