Outdoor activities
Jersey War Tours
Jersey War Tours (JWT) is a non-profit organisation who allow access to their WW2 sites for tours and visits. All funds are invested back into the WW2 projects and maintenance program of work. Tours are guided by volunteers who all work on these projects and you won't find better experts to explain the Occupation and Liberation history.
Price: £5 - £50
More Information
To help crowdfund our research and ongoing maintenance of WW2 sites in Jersey, we offer you the chance to come with us and explore bunkers, tunnels and towers. We also aim to keep the allied forces and local stories alive and passed on to a new generation. If you're interested in supporting us and exploring the WW2 history of Jersey, we can offer you some fantastic experiences. Why Choose us? There is no better way to learn about the Occupation during the second world war than with Phil and Kimberley. They set up JWT in 2013, and it is the only Non-Profit Organisation offering military tours in Jersey. They receive no government or heritage funding and all the profits made from their tours gets reinvested back into WW2 education.
We are open all year round.
WW2 Bunkers are difficult to navigate please contact us via email if you have any concerns.
Location
The Tower
Le Mont de la Grève De Lecq
Jersey
St. Ouen
JE3 2DT

Tours & activities available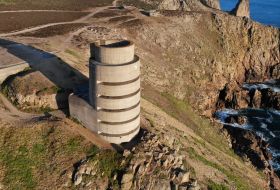 We can provide a private tour from 1-7 people for half-day or full-day slots. This is a unique experience where we can visit and go into any of the WW2 sites listed on our website. We can fit in as many as possible in the time slots you have selected, or perhaps focus on a few in detail. It's your tour and we are here to help you and your party have a custom experience.
from £200
Booking needed
Jul 13 2022 ‐ Jul 31 2024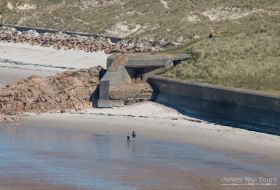 Join Jersey War Tours daytime tour of WW2 bunkers, which are not usually open to the public. They will show you how Jersey was made into an impregnable fortress and help you appreciate what the Third Reich was able to create with slave labour. The tour is also a perfect complement to understanding the history of the D-Day invasion, which took place less than 30 miles away.
from £35
Booking needed
Apr 21 2022 ‐ Dec 31 2022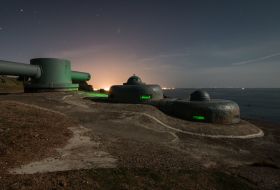 See Jersey's military heritage in a new light and help to support a non-profit organisation! Evening tours of bunkers offer an unforgettable atmosphere when exploring. We will visit sites not open to the public and places not visited by any of the commercial tours.
from £30
Booking needed
Oct 17 2022 ‐ Dec 22 2023