Outdoor activities
M C Guiding
Melanie Cavey is a Jersey born, qualified Bronze Badge guide with a passion for the island and its fascinating history and beautiful environment. Melanie's main aim is always to make Jersey more than 'just an island', by bringing it alive through the stories behind buildings, places and some of the many people who have contributed to our society.
Seasonal opening
Book online
Price: £8 - £11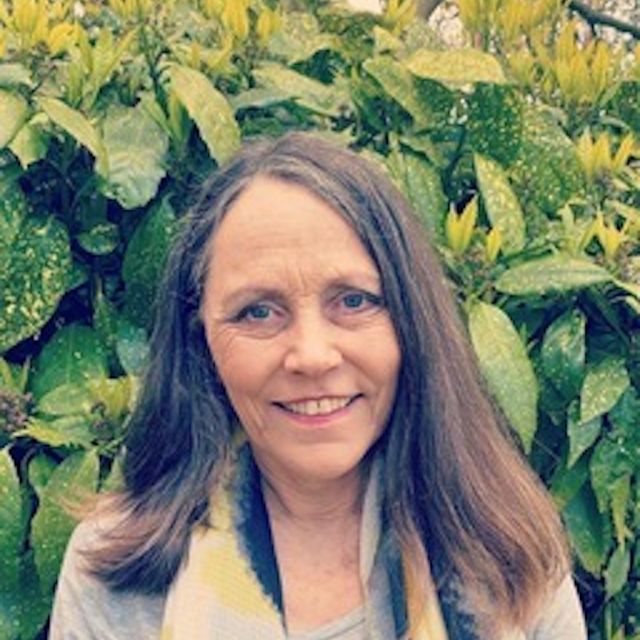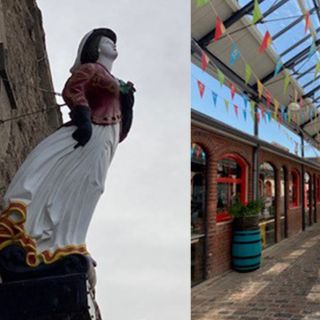 More Information
Melanie has considerable experience as a guide, having worked both locally and abroad on coach or walking tours but for her Jersey is special. In just 9x5 miles, the island has an incredible amount of interest to offer and much of it is unique. As well as being available to lead either bespoke or general island tours, Melanie offers a variety of easy walks in St. Helier and on the south and east coasts. Jersey's position between England and France has meant that its population has faced numerous challenges over the centuries. On these leisurely walks the history of just how islanders have adapted and areas have changed is revealed with many interesting stories told along the way. French speakers are welcome.
We are open:
March, April, May, June, July, August, September, October
| | |
| --- | --- |
| Monday: | open |
| Tuesday: | open |
| Wednesday: | open |
| Thursday: | open |
| Friday: | open |
| Saturday: | open |
| Sunday: | open |
Walks are generally on the flat but please email for any additional information.
Partially suitable for visitors with limited mobility
Suitable for visitors with limited mobility
Tours & activities available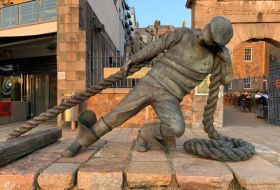 Join our qualified guides every Sunday morning to take a walk through the fascinating history & culture of Jersey. Tours start from Liberation Square every Sunday at 10:30am and finish at 12pm. Tickets are £10 and can be booked in advance through Eventbrite or you can pay on the day (cash only, please). 
Booking needed
Aug 07 2022 ‐ Nov 27 2022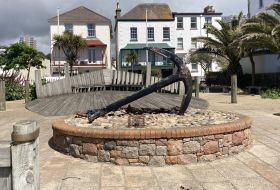 Once a quiet outskirt of St. Helier, the Havre des Pas seafront saw dramatic changes in the 19th and early 20th centuries. On this pleasant walk you will see evidence of the changes and hear about some of the historic characters connected to the area and visit the beautiful Howard Davis Park.
Booking needed
Jun 22 2022 ‐ Nov 10 2022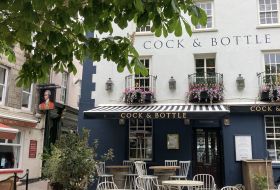 Bronze Badge Guide, Melanie will lead you on a revealing walk through central St. Helier and uncover intriguing facts and stories about some of the amazing people and buildings that have left their mark on the town.
Booking needed
Apr 25 2022 ‐ Nov 17 2022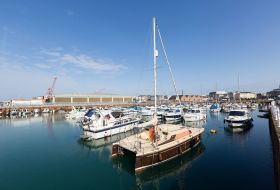 Bronze Badge Guide, Melanie will lead you on an easy walk around the St. Helier harbour and Esplanade area and explain the staggering developments that took place in the 1800s to transform the area from sand dunes into a vibrant commercial centre including the arrival of the since long gone railway.
Booking needed
Apr 29 2022 ‐ Nov 15 2022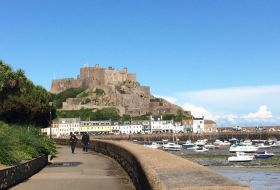 Join this enjoyable stroll along the seafront of Gorey and through the picturesque Gorey village as guide Melanie tells how the once dilapidated harbour of 1815 went on to become the thriving centre for fishing; commerce and tourism on the island. Hear too of the radical effects of the Occupation of WW2 in this iconic area of the island.
Booking needed
Apr 21 2022 ‐ Oct 21 2022