Tours
2 Hour Coastal Kayaking Tour with Kayak Nomad
Join us for a small tour of a section of Jersey's sublime coastline. With an hour and a half on the water, this Kayak Tour is long enough to discover something new, without ended up too tired. Session times: 10:00, 14:00 and 18:00
Duration: 1-2 hrs
Price: £40 - £40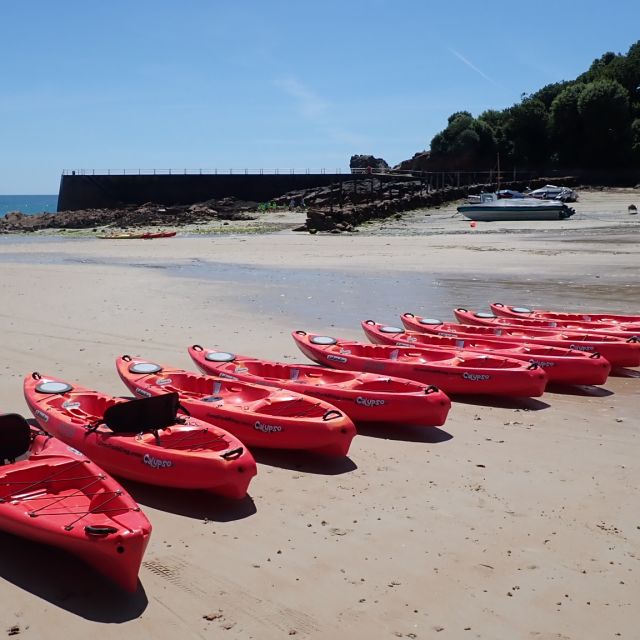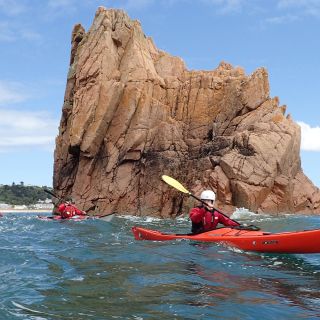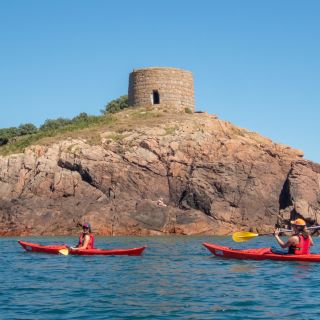 More Information
Session times to choose from are 10:00, 14:00 and 18:00 from June to August, sessions last 2.25 hours, with 1.5 hours on the water.
Included: Guide/Instructor, Sit on top kayak or Sea Kayak, paddle, Buoyancy Aid, Cag, Long John Wetsuit.
What you need to bring: Foot wear, sports top / t-shirt, hat, sun cream, water.
For more details on our Kayaking Trips and Tours, be sure to get in contact and plan your perfect trip today.
December:

9th December 2023

10th December 2023

11th December 2023

12th December 2023

13th December 2023

14th December 2023

15th December 2023

16th December 2023

17th December 2023

18th December 2023

19th December 2023

20th December 2023
21st December 2023

22nd December 2023

23rd December 2023
Outdoor

Family friendly

Couples
Kayak tours are launched from slipways, beaches and stony shore lines. Therefore access can be limited from certain locations. If access is an issue for you. Please say so when you enquire and we will try and pick a suitable location to meet you needs.
You might also like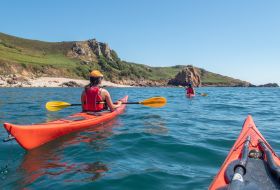 Providing islandwide sea kayak tours, day trips, coaching and training around Jersey. Kayak Tours are run daily at 10:00 and 14:00. Day trips are 10:00 to 16:00, Evening tours at 18:00 in the summer (June to August). Advanced booking the day before required for all tours. Coaching and Training by appointment.
from £30