Outdoor activities
ExperienceJersey
From the natural forces that shaped Jersey, to the castles that defended it, the industries that built it, and the Occupation which still marks it: join our guides, come and ExperienceJersey. Jersey, is a magical place! you are going to experience it all. So get ready; its culture, prehistoric history, vibrant energy plus local lifestyle awaits!
More Information
We offer walking tours, themed tours, visits to museums, galleries, sites of special interest, guides for business incentives, coach sight-seeing, and tours by private cars. Our guides are entertaining, reliable & professional bringing a certain 'je ne sais quoi' to your experience. The best part of our island tour is definitely the unique stories. Everybody has a story to tell, especially your guide. Each one of the local guides has a different background ranging from cultural to heritage. They can't wait to share their knowledge with you, exchanging ideas and perspectives! Feel like changing the route a bit? No problem, the guides will be happy to personalise the tour to your wishes and make their Jersey, your Jersey!
We are open all year round.
Indoor

Outdoor

Family friendly

Couples

Parking
Some of the sites that you will visit are wheelchair accessible. However, there will be a large number of sites that may be troublesome to navigate for those that have limited mobility.
Location
ExperienceJersey
Various Locations
Jersey
St. Helier
JE3 7YY

Tours & activities available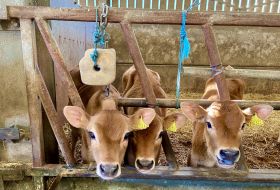 Discover all things Jersey - from our infinite breed of the 'Jersey Cow' to our internationally renowned 'Jersey Royal'. This amazing five day tour will help you gain a true perspective of Jersey as an autonomous Dependency of the Crown; that is neither English nor French, yet distinctively somewhere in the middle. Come and join us on a journey of daily discoveries, the history of our gourmet gastronomy and all things Jersey.
Free entry
Feb 01 2022 ‐ Dec 01 2022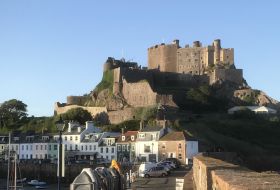 Experience 'Jersey in the Channel Islands' the last outpost between Great Britain and Europe marvelling at the depth of history with your local host. During this tour we shall explore the relationship that has always been between Jersey and the America's and how this relationship was tested through Commerce and the Wars which were raged.
Booking needed
Apr 11 2022 ‐ Apr 13 2022