Art & culture
ArtHouse Jersey at Grève de Lecq Barracks
Grève de Lecq Barracks is home to ArtHouse Jersey's Headquarters. The charity exists to serve our Island community and international audiences by supporting artists from Jersey and across the world to create ambitious work.
More Information
ArtHouse Jersey moved to its current location at the historic Grève de Lecq Barracks in September 2019 in order to provide a cultural hub for the island, where artistic activity, creation and collaboration can thrive. A range of public performances and pop-up exhibitions take place at the Barracks throughout the year and the site contains two multipurpose studio spaces that can be booked for use by the public. Information about our upcoming events can be found below.
We are open all year round.
Accessible parking or drop-off point
Accessible toilets
Ramp to main entrance
Location
ArtHouse Jersey
Grève de Lecq Barracks
Chemin du Catel
St. Mary
JE3 3AA

Offers and events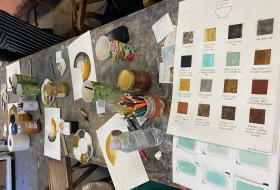 Join Polly Bennett in this master class in pigment making. The use of pigments is ingrained in human civilisation and in this workshop participants will learn the ancient methods to identify, prepare and use natural earth and mineral materials to create materials for making images.
from £49.46
Booking needed
Mar 19 2023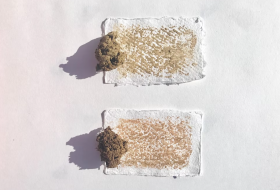 Join artist, Polly Bennett, for an experimental drawing and mark-making workshop using handmade natural tools and found natural materials from the local area. The drawing workshop will reflect these ingenious decisions by celebrating the use of alternative and traditional artist tools and mediums.
from £11.55
Booking needed
Mar 22 2023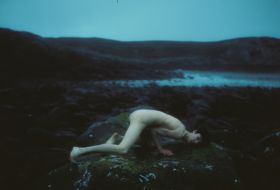 A cambion is the offspring of a demon who has impregnated a human. The artist Ryan Skelton has photographed himself and others nude in nature as if they were cambions having been born from both nature and human
Free entry
Apr 05 2023 ‐ May 07 2023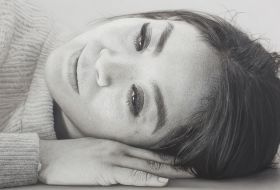 Founded in 1994 the Trinity Buoy Wharf Drawing Prize has established a reputation as the UK's most important annual exhibition of drawing, with 2022 alone receiving over 3,200 entries from 1,617 artists and drawing practitioners from 45 countries around the world.
Free entry
Feb 09 2023 ‐ Mar 26 2023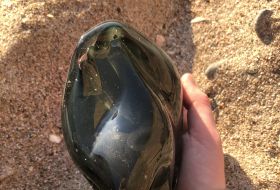 Amber Hahn is an artist whose current practice comprises installation, sculpture and performance. Her work delves into the ambiguities and essential opacity of human experience. She slowly produces objects, images and environments that make perceptual that which is often at the limit of language: the overlooked, the minor or the silenced.
Free entry
Feb 04 2023 ‐ Feb 05 2023