Arts & cultural | Food & drink | Seasonal | Participant
Meet The Winemaker Tour
Get ready for an unforgettable experience as we take you on a journey through the fascinating world of winemaking. Hosted by our expert winemaker, you will taste La Mare wines, explore our vineyards, tour our winery and distillery and relax in the Garden Room while enjoying a refreshing drink and grazing platter.
Seasonal opening
Booking needed
Price: starting at £60
La Mare Wine Estate
Contact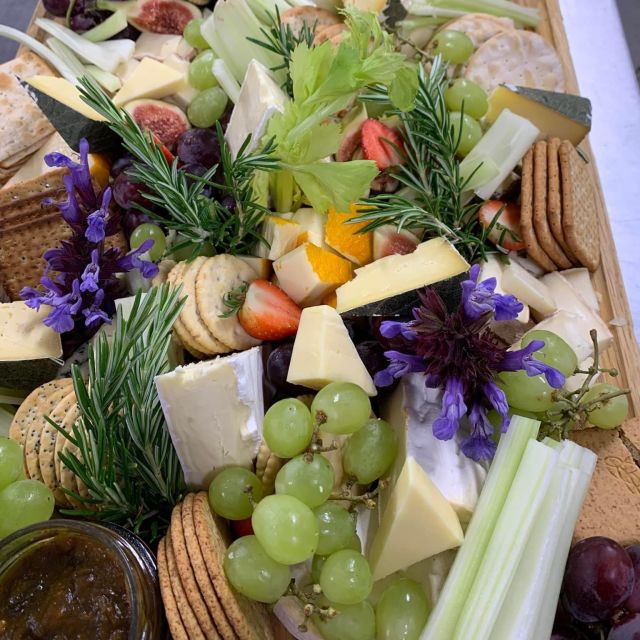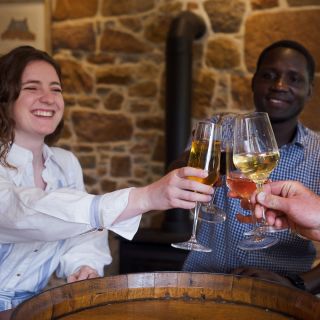 More Information
The Meet the Winemaker Tour promises an unforgettable experience for wine enthusiasts and novices alike. From the flavourful tastings to the intimate conversations with the Winemaker, every moment is thoughtfully curated to provide an enriching and enjoyable experience.
The Meet the Winemaker Tour Includes:
• Welcome glass of Le Mourier Sparkling Wine
• Walk in the vineyards
• Full Flight Wine Tasting of 3 wines: red, white and rosé in the Winery
• Tour of the Alembic Charentais Cognac Still
• Half a bottle of La Mare red, white or rosé to enjoy with your grazing plate
• Sharing platter of canapes, breadsticks, olives, cheeses and charcuterie. Options available; meat platter, vegetarian or vegan
• 2-Way "Conversation" with the Winemaker
We are open:
August, September, October
We understand that accessibility is essential for all our guests, and we take pride in providing a welcoming environment for everyone. Our estate is designed to be wheelchair-friendly, ensuring that everyone can navigate the grounds comfortably. Please call 01534 481178 for more information.
Read more on our website
Partial wheelchair access
Partially suitable for visitors with limited mobility
Suitable for visitors with limited mobility
Location
La Mare Wine Estate
La Rue de la Hougue Mauger
Jersey
St. Mary
JE3 3BA

You might also like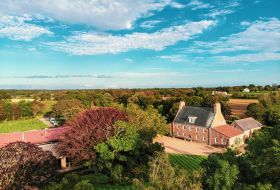 Tucked away in a quiet corner of St Mary, La Mare Wine Estate boasts over 20 acres of rugged vineyards and ancient apple orchards offering a fantastic experience for the whole family. Join one of their Tour and Tasting Experiences, relax and refuel in the Vineyard Cafe and stock up on Genuine Jersey treats in the Cellar Gift shop.
from £7.45
Free entry
Free for children
Book online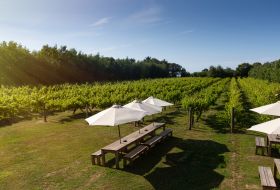 The Vineyard Café is now closed until March 2024.