Join us as we go red squirrel spotting in Jersey with the help of conservationist Ben Fogle and in partnership with the National Trust for Jersey. With red squirrel numbers on the brink of extinction in mainland UK, did you know that they are thriving in Jersey? We want to keep it that way, so grab your binoculars, your best sneaking shoes, and venture out to the top spots for scampering squirrels in Jersey.
What's more special than seeing wildlife in its natural habitat? Discover the great outdoors and watch little minds soar with wonder when they get their first squirrel sightings – a memory that will live for ever.
To take part, all you have to do is go exploring, take a snap of your squirrel sighting and post it to social media using the hashtag – #LittleRedSquirrelCount. Don't squirrel away your findings, log them on the iRecord app or with the Jersey Biodiversity Centre too.
Find out more from Ben Fogle…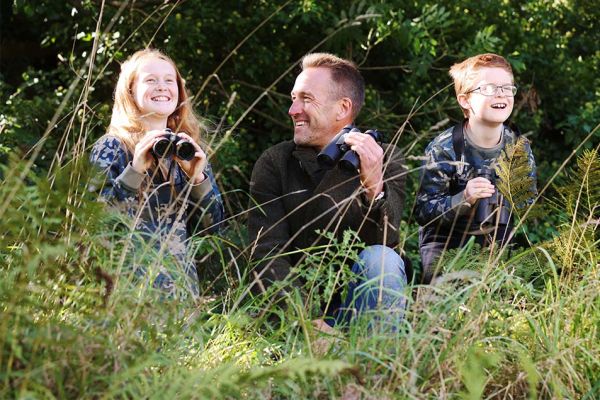 Scurry to it.
Why take part?
Protecting wildlife in its natural environment is so important. That's why we want to raise awareness of these little russet-furred creatures. Did you know that only one in four children in the UK have seen a red squirrel and 1.1 million children say they wouldn't be able to identify one if they spotted a squirrel in the wild? With numbers on the decline in mainland UK, it's more important than ever to safeguard the Jersey red squirrels so future generations have a chance to see them too.
So get out there and don't forget to share your snaps using #LittleRedSquirrelCount.
Top spots to go squirrel spotting in Jersey.
Get out in Jersey's lush countryside at these squirrel hot spots for the best chance to bag your critter snaps. Stepping stones, tree swings and beautiful tree lined canopies make the perfect playground for everyone to enjoy in St. Catherine's Woods. Enjoy circular walks at Val de la Mar and Queen's Valley Reservoirs. Jersey Zoo is a hive of animal activity, and these little fur balls live in harmony with all the other wonderful species in the natural setting here. Cycle, run or walk along the Railway Walk which slopes gently over 7kms from St. Aubin's Village to La Corbière with plenty of opportunities to capture a snap or two of the red squirrels in action.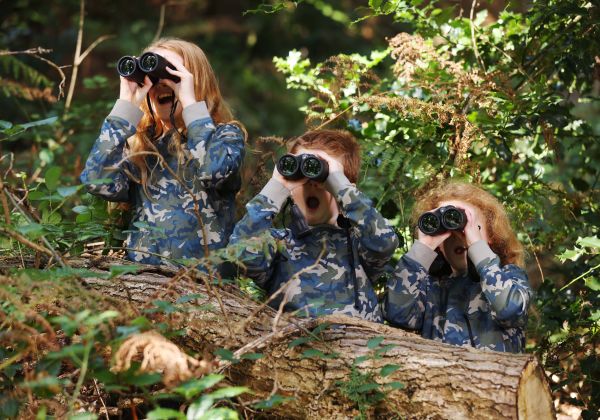 Fun facts.
Five things you didn't know about red squirrels.
Baby red squirrels are called kittens
Red squirrels do not hibernate, but they do keep stores of food to see them through difficult times and cold winter weather
Red squirrels are very nimble-fingered and are both right and left-handed – this is so they can hold and extract nuts and seeds as well as climb
They have an exceptionally good sense of smell. Red squirrels can find buried food underneath a foot of snow and know if a nut is rotten without opening it
The Red squirrel is thought to have reached the British Isles via Europe approximately 10,000 years ago, when the last Ice Age came to an end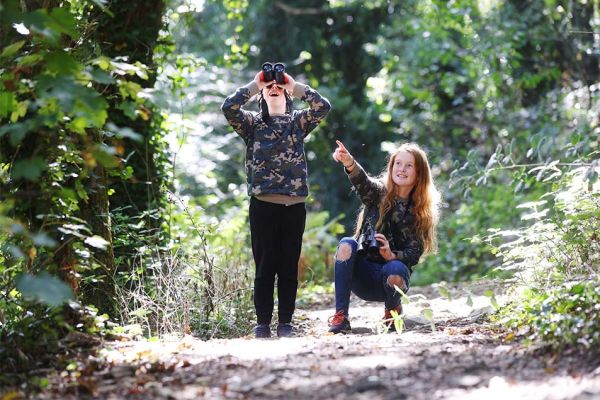 Discover a squirrel story.
Open the pages of the National Trust's new book The Silent Garden with Cyril and Friends and discover a world which squirrels and other wild furry creatures call home, the overgrown garden. The Little Red Squirrel Count is being run in partnership with the National Trust for Jersey, and all proceeds from sales of this delightful book will go towards helping them continue their vital conservation work.
This is the perfect memento to remember the time you and your little ones spend in the Jersey wilderness spotting squirrels.
Follow the Countryside Code.
Make sure to care for nature while you're out and about squirrel spotting and if you come across a sick or injured squirrel in Jersey, please call the JSPCA on +44 (0)1534 724311.