Get ready for a wild burst of colourful tortoises taking over the island's scenic locations this summer.
Track down the dozens of beautifully, vibrant and uniquely designed sculptures at this season long, public art trail – Tortoise Takeover.
Bringing together every part of the island's community, this magnificent art trail is brought to you by Durrell Wildlife Conservation Trust, in partnership with Wild in Art. Encouraging Jersey's community and visitors of all ages, to explore the outdoors in a creative and colourful way. While also recognising the incredible work Durrell undertakes to protect some of the most threatened species on our planet.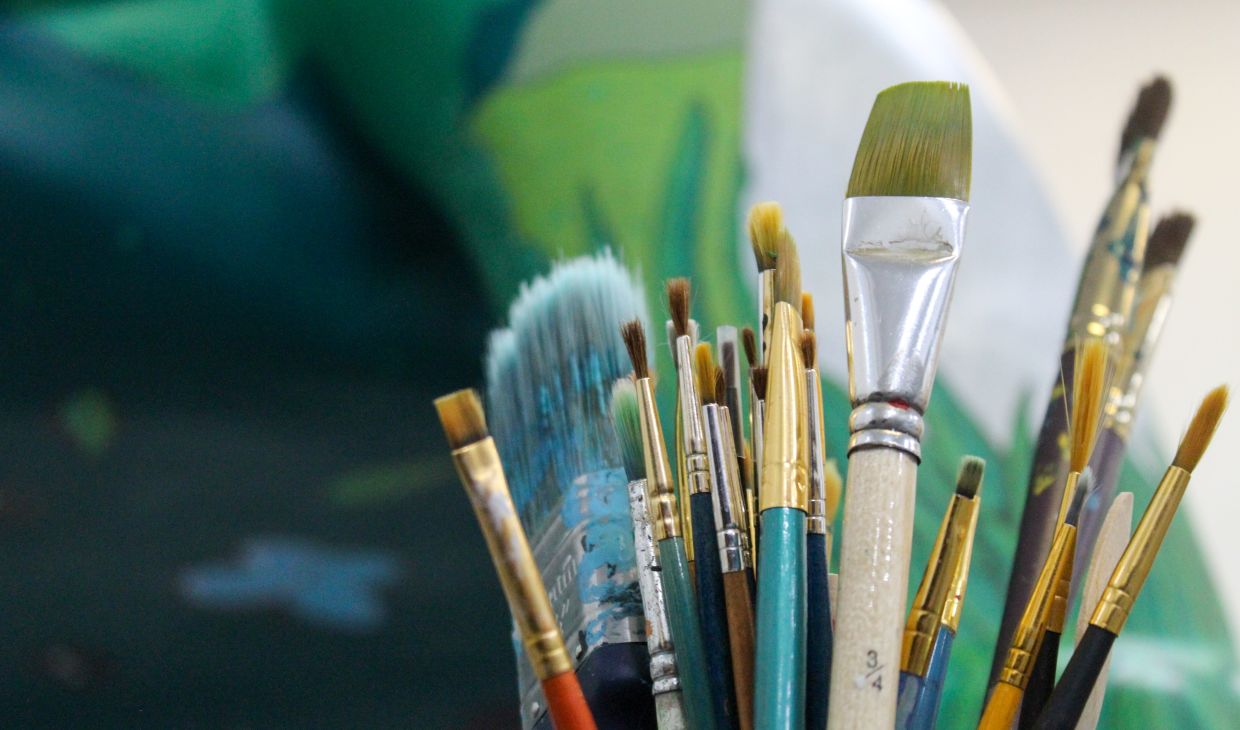 Spectacular sculptures.
Why Tortoise Takeover?
Tortoises have been making their way into stories for centuries. From Greek mythology to Roald Dahl's Esio Trot and Aesop's classic fable "The Tortoise and the Hare".
These slow-moving creatures have captured our imaginations and become symbols of persistence and diligence.
But, it's not just in storytelling where tortoises have made their mark.
Durrell, a conservation organisation that has been working to save endangered species for decades, have been protecting tortoises like the Galápagos and Aldabra giants, as well as the rare ploughshare tortoise from Madagascar. Unfortunately, chelonians (which includes tortoises, turtles, and terrapins) are now the most threatened group of vertebrates and need our help more than ever.
The team at Jersey Zoo, where Durrell is headquartered, have an exciting vision for a Tropical Islands House for the many species of threatened reptiles and amphibians looked after by Durrell's expert team.​ By building this new home for the many habitants, it will allow them to continue providing exemplary care for these precious species and create more sustainable facilities.
A wild summer awaits.
Across the sunny summer months, you'll be able to track down the magnificent masterpieces at different locations around the island. Explore the island at one (or more!) of the Tortoise Takeover events, discovering beautiful artistic creations while enjoying Jersey's stunning scenery.
Whether you'll be searching by foot, car or bike, you won't want to miss out on this wild adventure.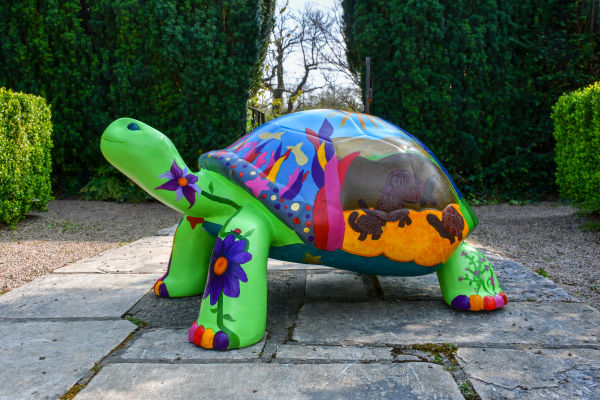 16 June - 31 August 2023.
The Young Tortoise Trail.
Embark on a mini adventure as the 65 extraordinary 'young' tortoise sculptures have been unveiled.
Ignite your imagination and prepare to be captivated as you explore the vibrant streets of St. Helier and encounter these mesmerizing works of art, lovingly crafted by talented individuals from local schools, charities, and community groups.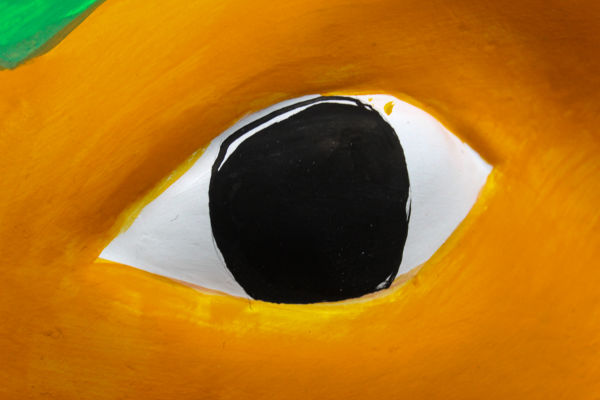 01 July - 31 August 2023.
Tortoise Takeover Trail.
It's official! The hunt for the giant colourful tortoises has begun.
Get ready to be a part of an enchanting experience that combines art, nature and conservation, as you track down the 50 spectacular sculptures placed around Jersey's most picturesque spots.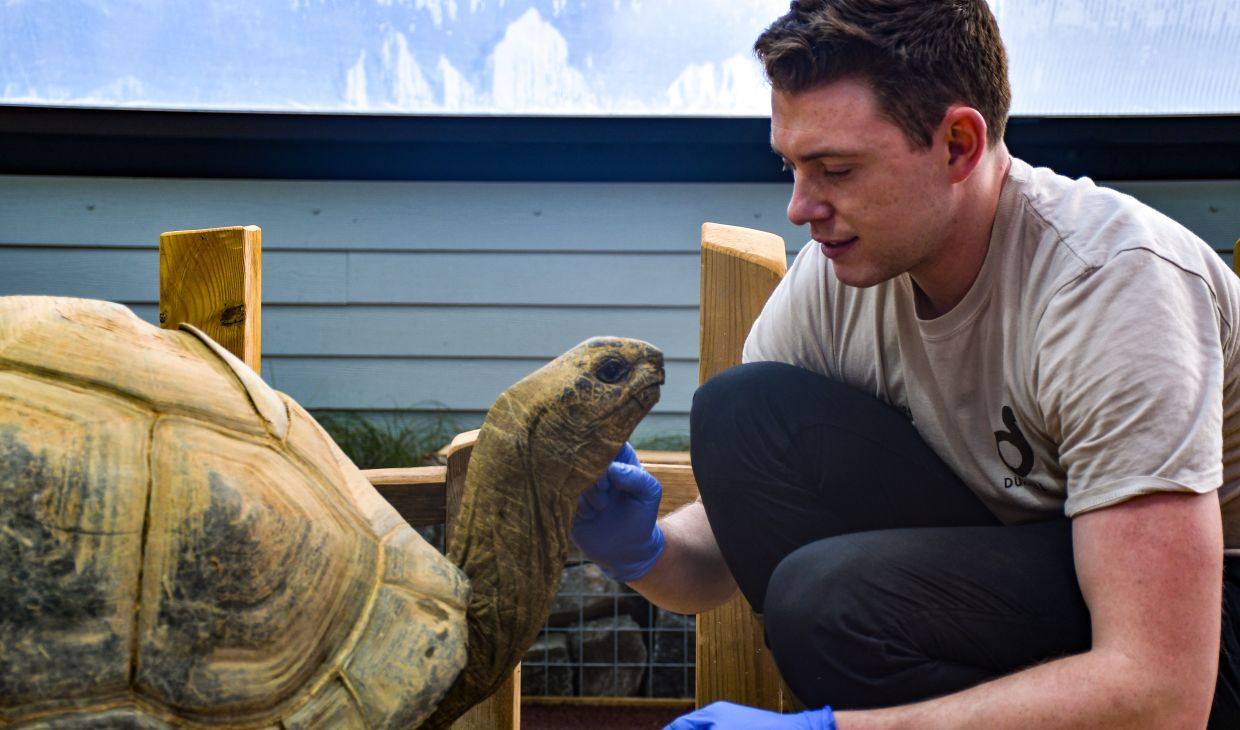 Meet the keeper.
Introduce yourself and what you do.
I'm James Gotts and l am the Team Leader of Chelonians and Invertebrates at Jersey Zoo.
The main purpose of my role is to lead a team of keepers who look after everything from butterflies all the way up to a 200kg+ Aldabra giant tortoise.
Working with this team, who are really passionate about providing the highest care for each and every one of our animals, is a real privilege.
What do you love most about working for Jersey Zoo?
Jersey Zoo and Durrell Wildlife Conservation Trust are known across the world for ground-breaking conservation work. The relationship between the staff in Jersey and in our field sites across the globe is what truly sets us apart.
One of the things I love most about working at the zoo is the sense of having a positive impact on some of most at risk species and habitats.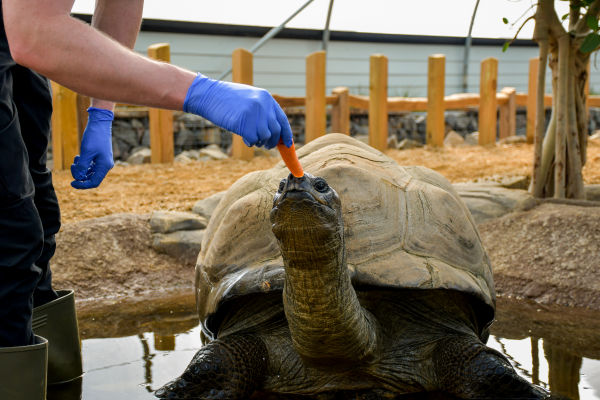 What does a typical day look like for you and the tortoises?
A typical day for me is dedicated to looking after all of our invertebrates and tortoises across the zoo. This also includes making sure all of our enclosures and facilities are working how they should be, for the benefit of the animals, staff and of course our visitors.
As for our Aldabra giant tortoises, a typical day for them is a very different story. Mornings generally consist of a 2-3 hour soak in their 28°C pool, followed by at least a 2-hour session of basking beneath their state-of-the-art light and heating units. This is when breakfast is served, which consists of a mouth-watering selection of hays, dried leaves and homegrown greens produced at the zoo's on-site organic farm.
The rest of their day consists of personal showers, massages and training sessions, all the while trying to squeeze in their required 16-18 hours of sleep!
When not working, what's your favourite thing to do in Jersey?
I've truly fallen in love with the breath-taking beaches. I love nothing more than spending an afternoon exploring the coastline with my family, whilst of course, we all keep a close eye out for any wildlife.
Plan a trip.
Discover Jersey Zoo.
You're in for a wild ride as you explore the lush greenery and vibrant wildlife of this amazing 32-acre site.
As soon as you step through the gates, you'll be transported to a world of wonder and adventure. From playful lemurs and majestic gorillas to colourful birds and elusive reptiles, there's something for every animal lover here.
But Jersey Zoo isn't just about admiring the animals. You'll have the chance to get up close with some of the world's most endangered species, learning about their habitats, behaviours, and the conservation efforts that are helping to protect them.
Jersey Zoo is sure to leave a lasting impression on you. So get ready to unleash your inner explorer, meet some amazing creatures, and make memories that will last a lifetime.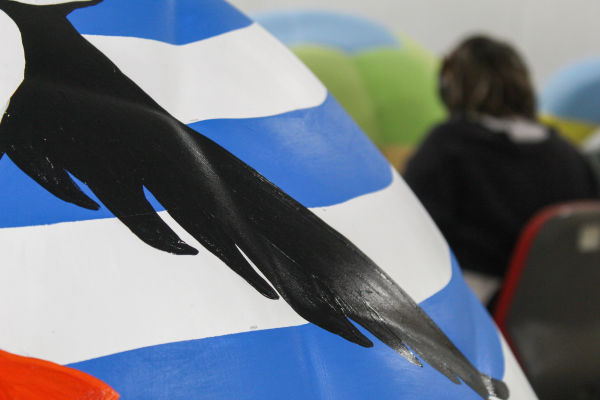 Tortoise Takeover.
Explore the trail.
Find out more about the Tortoise Takeover trail, over at the official website.
You might also like...