When you imagine Jersey, the first things that come to mind are probably our beautiful beaches, fabulous local restaurants and our famous historical landmarks – from WW2 bunkers to medieval castles.
But did you know that Jersey also has a bustling cultural scene where you can experience all kinds of artistic events and exhibitions? The island is home to an electic mix of makers, performers and creators – and we have plenty of visiting creatives too. Discover the work of up-and-coming artists in unique coastal locations, see Shakespeare in castle, experience the art of Jersey cider-making at our Faîs'sie d'Cidre and get up close and personal with best-selling authors at our Festival of Words.
This melting pot of creativity is waiting for you here in our Curiously Brit…(ish) island. We cordially welcome you to pull up a seat and enjoy the show…
See the curtain come up at unique island locations.
All the world's a stage...
Jersey may not boast the same bright lights at London's West End, but we've got our own very special locations fit for a Shakespearean king (or queen!)
If theatre is your thing then make sure to take in a performance or two whilst you're on the island.
April Comedy Club at Chambers 03 April
Steven Grant headlines the next Comedy Club, as it returns to Chambers for a fantastic evening of non-stop laughs. Featuring some of the best comedy acts the UK has to offer!
More events coming soon.
Art is food for the soul…
The artistic community is alive and well here in Jersey with a number of organisations dedicated to bringing high profile talent to the island and nurturing home-grown local talent. From immersive exhibitions and pop-up events where you can purchase the work of up and coming artists to exhibitions showcasing the work of international creatives, there's a whole world of art waiting to be discovered.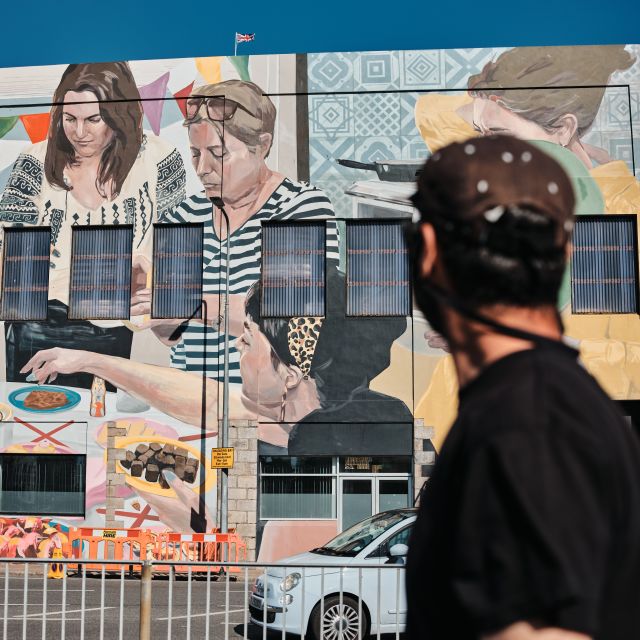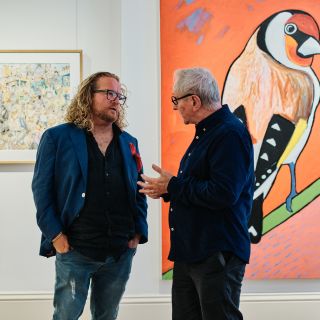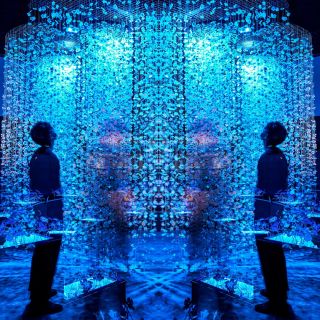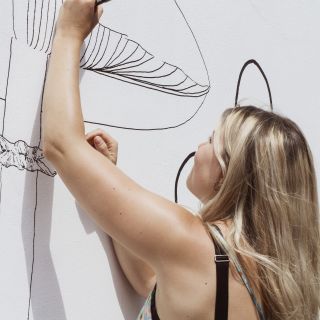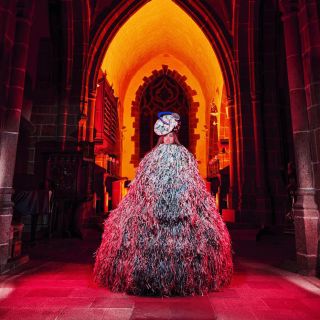 Fox 40 at Festival 40 18 February – 04 March
Celebrating talented local artists, this incredible exhibition at the Jersey Art Centre showcases the first prize winners of the fortieth anniversary Fox Art Competition.
CCA Galleries Presents: Coastal Waters Exhibition 20 February – 10 March
Dive into the Coastal Waters exhibition at CCA Galleries. With art inspired by beautiful beaches, captivating coasts and striking shorelines.
Seventy by Rod Bryans at Festival 40 06 – 25 March
The talent that is Rob Bryans showcases his collection of favourite images for the Festival 40 at the Jersey Arts Centre. View his creative and eclectic mix of portrait, colour, shape and design.
The Link Gallery is a small gallery at Jersey Museum where every month a local artist displays their work. Each month the exhibition changes, creating a year of local artwork covering a wide-range of topics, medias and artistic styles.
Mixtape Exhibition 24 March – 18 May  
A new exciting exhibition on the block – Mixtape, promises colourful pop and street art the likes of which have never been staged in Jersey before. The quirky and spectacular showcase of vibrant art is a pure kaleidoscope of colour from over 125 works of well-known artists including Andy Warhol, Banksy, Roy Lichtenstein and more!
Upcoming ArtHouse Jersey exhibitions: September - November
Galleries and exhibition spaces.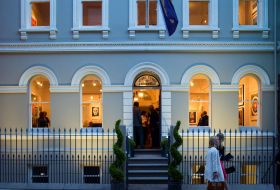 Housed in a beautiful and historic building, the gallery offers stunning exhibition space spanning four floors and showcasing the best of local and contemporary British art, and is proud to present various original and limited edition prints, sculptures and paintings. Open every business working day, and Saturday by appointment only.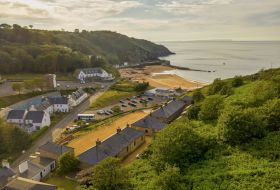 Grève de Lecq Barracks is home to ArtHouse Jersey's Headquarters. The charity exists to serve our Island community and international audiences by supporting artists from Jersey and across the world to create ambitious work.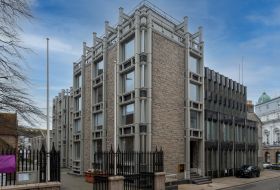 ArtHouse Jersey at Capital House is a multipurpose arts space located on the ground floor of the brutalist building at 8 Church Street, tucked behind The Royal Square and alongside St. Helier Town Church.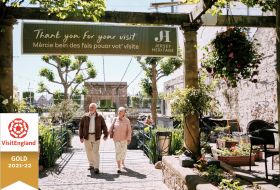 Discover the Island's story for free on the Ground Floor of our Art Gallery and Museum. Watch our Story of Jersey film and visit the Aspiring Jersey Island Geopark Visitor Centre and the Link Gallery.
from £7.85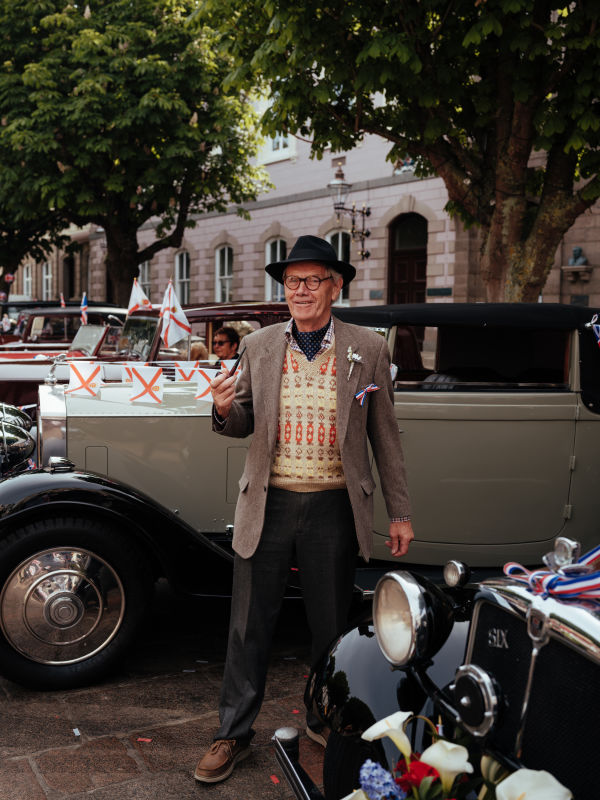 Experience our rich culture and history.
A taste of Jersey...
Jersey is an island full of colourful characters, boasting a rich and varied history. If you like to get under the skin of a place whilst you're visiting, then make sure to head along to one of our many cultural events which will give you a real flavour of what island life is all about.
Genuine Jersey Artisans' Market 22 April – 16 September 
Set in the beautiful harbour village of St. Aubin, the Genuine Jersey Artisans' Market brings together local islanders crafty creations and produce across little market stalls in a picturesque setting.
All goods sold by Genuine Jersey Members will have been crafted, brewed, baked or processed by the stall holder. Pop along and soak up the atmosphere while celebrating Jersey's finest.
Liberation Day 09 May 
After almost five years of occupation by German forces during World War II, Jersey was liberated by British troops on 09 May 1945, the day following VE Day, which saw an end to the hostilities in Europe. Liberation Day is celebrated in the island every year with music, dancing, food stalls and more centred around Liberation Square where crowds gathered in 1945 to welcome British troops and watch them triumphantly unfurl the Union Jack from the balcony of the Pomme d'Or Hotel.
La Fête du R'nouvé 14 May

Experience the magic of Le Hougue Bie at a very special time of the year. The annual celebration of spring festival returns for another fantastic day of relaxed entertainment and food.
13th Parish Festival of Independent Film and Music 18 – 21 May
The third rendition of the 13th Parish is back for 2023. The festival screens a wealth of new cinema; international features from around the world, short films in competition, new documentaries, and a showcase of Jersey talent.
The French Festival – 12 to 16 July
With music, artistic performances, outdoor screenings, pétanque… it will be 5 days of "all things French" with a proper Bastille Day celebration on the Royal Square on 14 July. Find out more here et à très bientôt!
The Battle of Flowers  11 and 12 August
Enjoy the spectacle of flower festooned floats, musicians, dancers and entertainers providing a day to remember for the whole family. 2022 marks the 120th anniversary of the first staging of the Jersey Battle of Flowers and we all look forward to celebrating this milestone year with two spectacular parades.
Jersey Festival of Words 20 – 25 September 
A fabulous, five-day literary event promoting a love of the written and spoken word in a variety of styles and settings, as well as welcoming internationally-renowned authors to our beautiful island.
The Corn Riots Harvest Festival  29 September – 01 October
The Corn Riots Harvest Festival marks the 251st anniversary of major legislative reform that transformed society in Jersey, as a result of the Corn Riots. The Festival also known as La Folle d'Avoût, brings the French Festival and the Fête du Jèrriais into a wider programme of events. Expect a weekend of celebrations with music, performances and family-friendly fun.
Black Butter Making 5 – 7 October
Apples grown for cider were once Jersey's main crop. Today fewer cider apples are grown but the making of black butter (Le Nièr Beurre) carries on. Embrace the Jersey community spirit and get stuck into the ancient art of making this local delicacy at The Elms, the headquarters of the National Trust for Jersey. This is a popular event, so make sure to book well in advance!
La Faîs'sie d'Cidre, Jersey's annual cider festival, brings together communities, volunteers and apple and cider experts to create a unique Jersey experience in the beautiful surroundings of Jersey Heritage's Hamptonne Country Life Museum.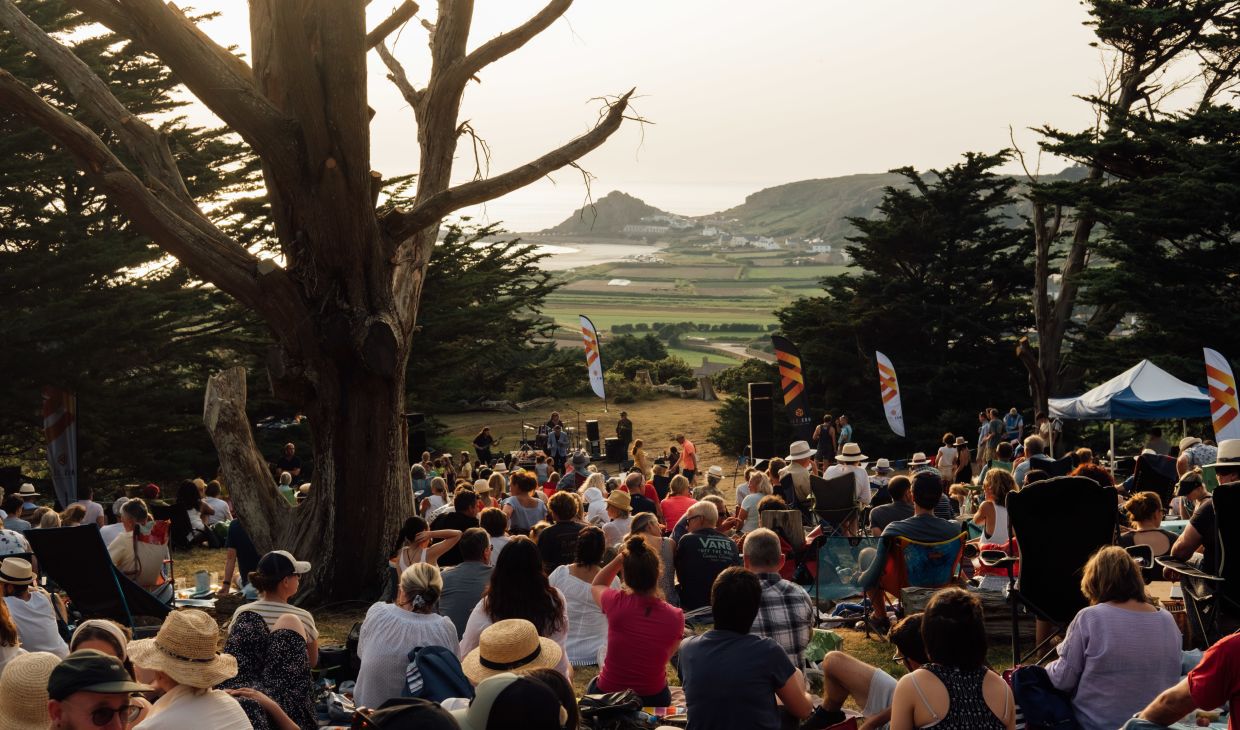 If music be the food of love...
Play on.
When it comes to music, our little island hits all the high notes. From festivals boasting big names in pop to their line ups, to intimate concerts featuring local songwriting talent and DJ sets in historic settings, Jersey's harmonious offering will be music to your ears.
Sunset Concerts 16 & 17 June
Lay out your picnic blanket and soak up live tunes as the sun sinks below the horizon. Les Mont Grantez headland sets the perfect scene for the National Trust for Jersey's Sunset Concerts, overlooking the expansive St. Ouen's Bay. Come along and celebrate the longest day of the year, Summer Solstice, with live music in a sublime natural setting.
Good Vibrations 24 June
Jersey's favourite 80s surf festival returns to officially kick off the season on Saturday 25 June. Hosted in aid of mental health charity, Mind Jersey, we encourage everyone dig out some retro 'fits and head down to the Watersplash Jersey for a day of sunshine, music and good vibes. Activities on the day include Surf Competitions, Beach five-a-side football, volleyball, workshops and much more.
Out-There Festival  01 – 02 July
Returning in 2023 for it's fourth instalment, Out-There Festival is an unmissable all-day dance event, hosted in one of the most unique destinations on island, the "Valley of the Unknown". Dance the weekend away on the outskirts of nowhere at Val de la Mare in St. Ouen. Out-There has welcomed some of the industry's greatest including Fisher, Basement Jaxx,  Purple Disco Machine, Chase and Status and the list goes on! If house or drum and bass gets you grooving, this 2-day Summer event is for you.
Days Like These tbc
We bring you the newest and most exciting event, live from the breath-taking surroundings of Val De La Mare! A unique summer series of open-air concerts featuring world class bands, DJs and performers from right across the generations.
Weekender  02 – 03 September
After two (long) years out, the Channel Islands "Great Summer Festival" returns to the Royal Jersey Showground from Friday 02 to Sunday 04 September 2022, attracting big name acts to our island including The Jacksons and The Farm to KSI, Sigala, Becky Hill, Ella Henderson, Jax Jones, Jubel and so many more.
You might also like...