When you imagine Jersey, the first things that come to mind are probably our beautiful beaches, fabulous local restaurants and our famous historical landmarks – from WW2 bunkers to medieval castles.
But did you know that Jersey also has a bustling cultural scene where you can experience all kinds of artistic events and exhibitions? The island is home to an electic mix of makers, performers and creators – and we have plenty of visiting creatives too. Discover the work of up-and-coming artists in unique coastal locations, see Shakespeare in castle, experience the art of Jersey cider-making at our Faîs'sie d'Cidre and get up close and personal with best-selling authors at our Festival of Words.
This melting pot of creativity is waiting for you here in our Curiously Brit…(ish) island. We cordially welcome you to pull up a seat and enjoy the show…
See the curtain come up at unique island locations.
All the world's a stage...
Jersey may not boast the same bright lights at London's West End, but we've got our own very special locations fit for a Shakespearean king (or queen!)
If theatre is your thing then make sure to take in a performance or two whilst you're on the island.
CAHUN – a retrospective  14 July – 17 July
Claude Cahun was a talented artist, gender identity pioneer, and anti-Nazi freedom fighter who called Jersey home. This new play by Jacqueline Mézec at the Jersey Arts Centre takes you behind their enigmatic photographic self-portraits in a provocative, inspiring and moving way.
Othello at Mont Orgueil 27 July & 28 July 
What location could be more perfect to take in this much-loved Shakespeare play than historic Mont Orgueil Castle? Live instruments and complex sung harmonies underscore the action as in a film in this iconic setting.
Oddsocks: Hamlet the Comedy 01 August  – 08 August 
Head to Coronation Park to see Shakespeare's famous tragedy performed as you've never seen it before, with lots of laughs, music, and memorable moments. Suitable for all from 7 – 107!
Live at the Barracks – Comedy with Christian Jegard 20 & 21 October
'Live at the Barracks' is a series of music, comedy and film events taking place at ArtHouse Jersey's fabulous coastal headquarters at Greve de Lecq Barracks throughout the summer and beyond. We're particularly looking forward to catching Christain Jegard, a Jersey-born Brighton-based stand up comedian, actor and writer who emerged on the stand-up scene in 2019.
Art is food for the soul…
The artistic community is alive and well here in Jersey with a number of organisations dedicated to bringing high profile talent to the island and nurturing home-grown local talent. From immersive exhibitions and pop-up events where you can purchase the work of up and coming artists to exhibitions showcasing the work of international creatives, there's a whole world of art waiting to be discovered.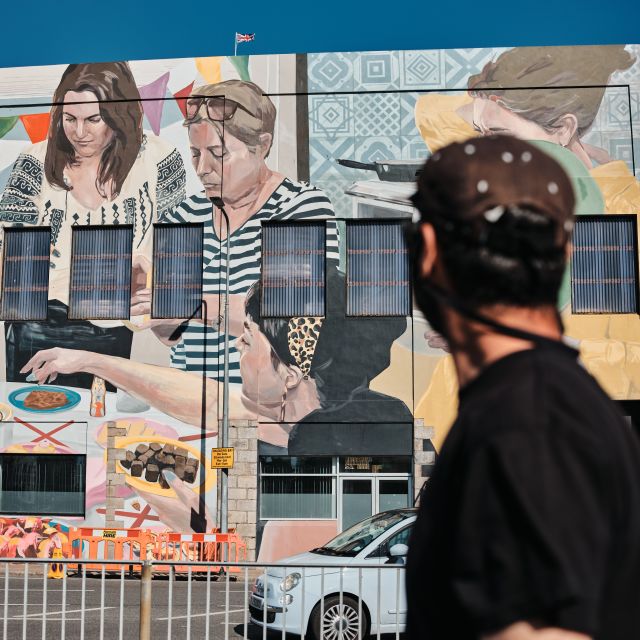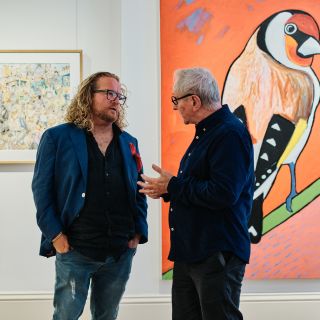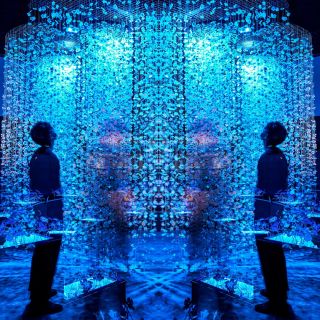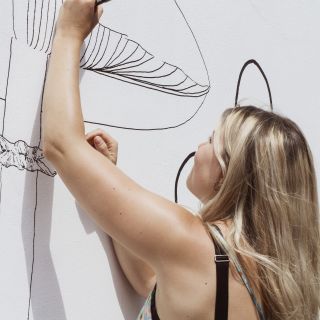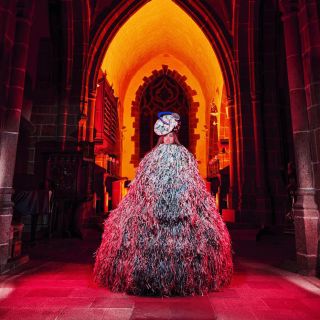 Distant Shores – New Paintings by Robert Allen 9 & 10 July
Robert Allen is an artist whose gorgeous, atmospheric paintings, made 'en plein air', capture the unique beauty of Jersey's coastline. View some of his recent works in the unique coastal setting of Le Hocq Tower. 
CCA Galleries Jersey Summer Exhibition  17 June – 26 July
Now in its sixth year, the CCA Galleries Jersey Summer Exhibition continues to be a highlight of the cultural calendar on the island. Work is professionally hung, lit and curated at this respected gallery, helping to launch the careers of promising Jersey artists.
Synthesis of Colour by Jason Martin & Misha Milovanovich 18 June – 8 July
The most aesthetically uplifting exhibition of the year, timed at the height of summer to allow for an atmospheric interplay of natural light with the many vibrant colours that form such an integral part of both artists' practice.
Skipton Big Ideas – Where Waste Meets Design 11 June – 31 July
With support from Skipton International, ArtHouse Jersey invites islanders to observe local and international artists and designers, who use waste as their primary material, at work in the exhibition space. Over a five week period these makers will be producing one-off art and design pieces and inviting the community to take part in workshops.
Pop Up Exhibition: Lindsay Rutter 06 & 07 August
Throughout the year, you'll find talented artists' hosting pop up exhibitions at ArtHouse Jersey's historic coastal HQ at Greve de Lecq Barracks. The next pop up showcases the work of Lindsay Rutter, a ceramic and mixed media artist who views art as a meditative process.
Upcoming ArtHouse Jersey exhibitions: September - November
Galleries and exhibition spaces.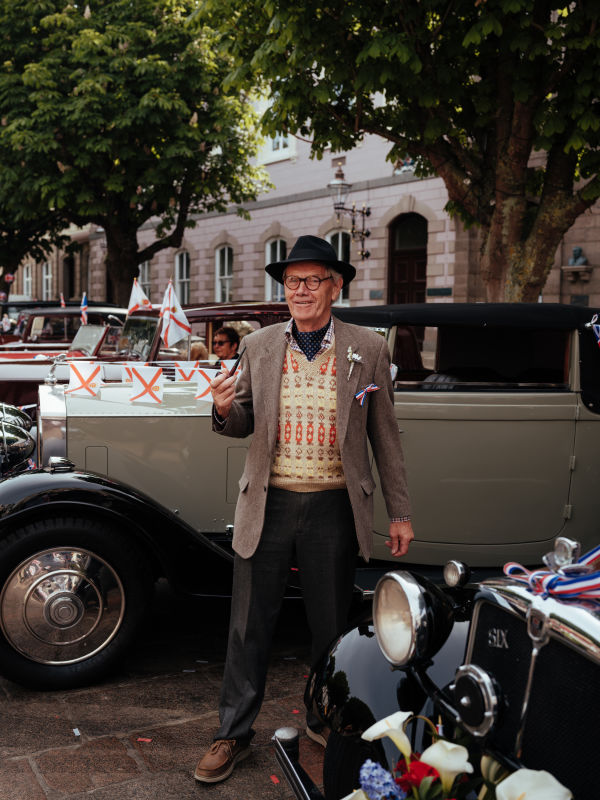 Experience our rich culture and history.
A taste of Jersey...
Jersey is an island full of colourful characters, boasting a rich and varied history. If you like to get under the skin of a place whilst you're visiting, then make sure to head along to one of our many cultural events which will give you a real flavour of what island life is all about.
Liberation Day 09 May 
After almost five years of occupation by German forces during World War II, Jersey was liberated by British troops on 09 May 1945, the day following VE Day, which saw an end to the hostilities in Europe. Liberation Day is celebrated in the island every year with music, dancing, food stalls and more centred around Liberation Square where crowds gathered in 1945 to welcome British troops and watch them triumphantly unfurl the Union Jack from the balcony of the Pomme d'Or Hotel.
RampArts Festival July 14 
RampArts on RampArts is a creative festival, bringing together the very best in local talent. A whole host of local musicians will be playing against the beautiful, historic backdrop, of Mont Orgueil Castle on July 14. Circulate your way between art stalls and singers, until the headline band blows you away performing on the chapel roof!
The Battle of Flowers  11 and 12 August
Enjoy the spectacle of flower festooned floats, musicians, dancers and entertainers providing a day to remember for the whole family. 2022 marks the 120th anniversary of the first staging of the Jersey Battle of Flowers and we all look forward to celebrating this milestone year with two spectacular parades.
Jersey Festival of Words 21 – 25 September 
A fabulous, five-day literary event promoting a love of the written and spoken word in a variety of styles and settings, as well as welcoming internationally-renowned authors to our beautiful island.
The Corn Riots Harvest Festival  30 September – 02 October
The Corn Riots Harvest Festival marks the 251st anniversary of major legislative reform that transformed society in Jersey, as a result of the Corn Riots. The Festival also known as La Folle d'Avoût, brings the French Festival and the Fête du Jèrriais into a wider programme of events. Expect a weekend of celebrations with music, performances and family-friendly fun.
Black Butter Making 06 – 08 October
Apples grown for cider were once Jersey's main crop. Today fewer cider apples are grown but the making of black butter (Le Nièr Beurre) carries on. Embrace the Jersey community spirit and get stuck into the ancient art of making this local delicacy at The Elms, the headquarters of the National Trust for Jersey. This is a popular event, so make sure to book well in advance!
La Faîs'sie d'Cidre 15 & 16 October
La Faîs'sie d'Cidre, Jersey's annual cider festival, brings together communities, volunteers and apple and cider experts to create a unique Jersey experience in the beautiful surroundings of Jersey Heritage's Hamptonne Country Life Museum.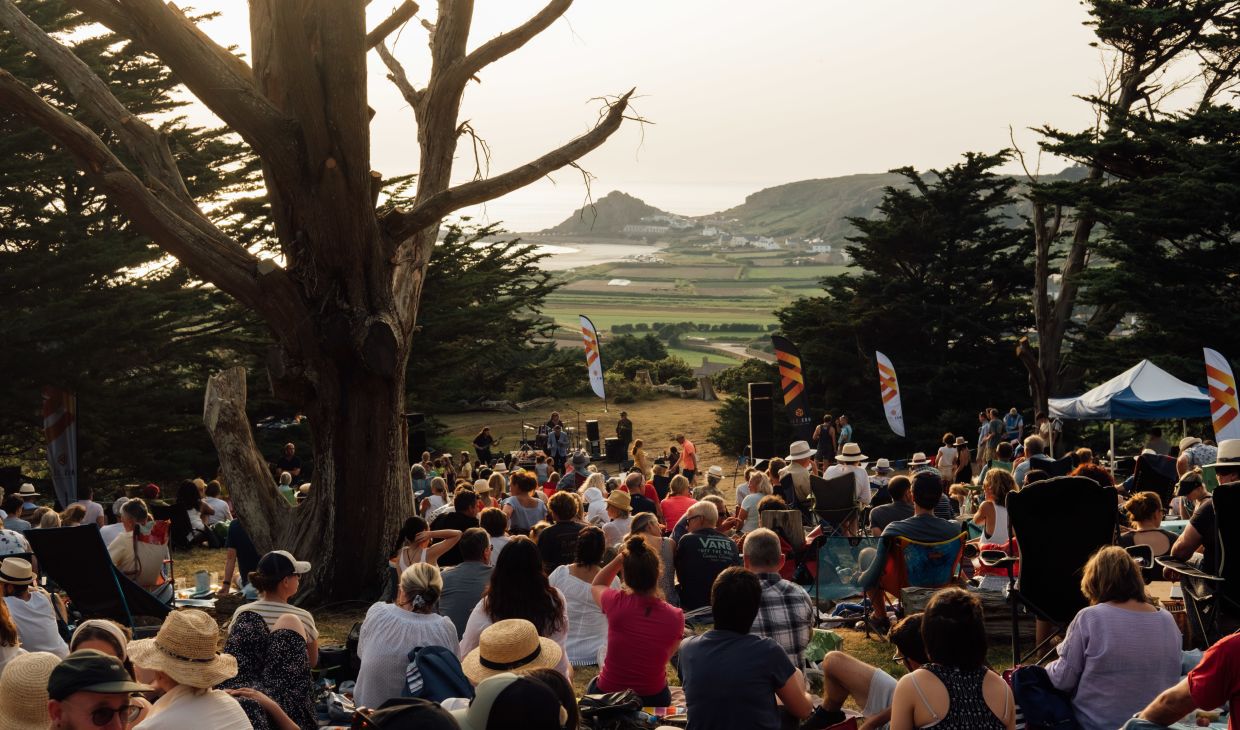 If music be the food of love...
Play on.
When it comes to music, our little island hits all the high notes. From festivals boasting big names in pop to their line ups, to intimate concerts featuring local songwriting talent and DJ sets in historic settings, Jersey's harmonious offering will be music to your ears.
Summer Night Sessions  21 July, 18 August
Enjoy relaxed DJ sets with Simon Gasston and Warren Le Sueur in the historic setting of Mont Orgueil Castle. BYO wine, picnic and blanket and listen to the relaxed beats as the sun goes down. Tickets are limited for this event, so book well in advance. 
Songwriter's Society 12 August 
The Songwriters' Society is a collective that supports and showcases original music, poetry and art. "Jersey has a wealth of talent", says Songwriters' Society leader, David Keenan. "We're so looking forward to performing in Coronation Park again this year, and showcasing that wealth of talent. It's going to be our biggest and best show to date."
Full Circle Festival  27 August & 28 August
Full Circle Festival is a new forward thinking music and arts festival. The two-day boutique festival is set the beautiful surroundings of Coronation Park, featuring some of the finest talent of the underground music scene both locally and internationally.
Weekender 2 – 4 September
After two (long) years out, the Channel Islands "Great Summer Festival" returns to the Royal Jersey Showground from Friday 02 to Sunday 04 September 2022, attracting big name acts to our island including The Jacksons and The Farm to KSI, Sigala, Becky Hill, Ella Henderson, Jax Jones, Jubel and so many more.
Electric Park 24 September
Set in the seaside location of People's Park in St. Helier, this one-day music festival is set to take place on 24 September 2022 with an array of fabulous acts ready to put on the show of the year!
You might also like...