Find your own breathing space in Jersey's wildly beautiful National Park. Reconnect with nature at these protected wide-open spaces where you can spot majestic Marsh Harriers circling overhead and catch a glimpse of other rare jersey birds such as Atlantic Puffins and Red-billed Choughs.
Jersey has an amazing diversity of habitats from coastal cliffs, heathlands and dunes, to marshes and wooded inland valleys perfect for our feathered friends. Jersey's strategic position, mild winter climate and extremely wide tidal range act as a magnet to both migrating and wintering birds. To date, over 300 species have been recorded within the Bailiwick of Jersey and these include some species which are scarce, or absent, as breeding birds on the mainland of the United Kingdom. The best months to experience birding in Jersey is from October to March. Step out into the Jersey National Park and enjoy a coastal environment steeped in history, rich in agricultural and natural diversity, and bustling with jersey wildlife. Time to sort the Warblers from the Choughs and find out where to find them.
North.
Les Landes.
Les Landes is situated on the north west tip of Jersey and home to Grantez castle and the race course. The landscape features open areas and short grass where you can find Skylarks. The Skylark is a small bird best known from its beautiful melodic song given typically while hovering high in the air: the bird is often invisible against a blue sky. Today the Skylark is a common autumn migrant to Jersey and some birds spend the winter on the island.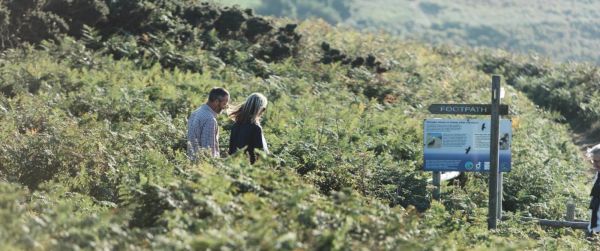 Plémont Bay and cliffpaths.
Plémont is a sheltered bay with steep cliffs and some lucky twitchers will be able to catch a glimpse of the Atlantic Puffin here. Jersey is the southernmost edge of the puffin's range, forming part of a distinct English Channel population. Puffins breed after spending the winter at sea and are seen in Jersey waters from March to early August. Visitors are most likely to see these birds in the north west cliffs.
If you fancy a self guided walk then follow The Seabird trail, produced by National Trust Jersey.
Crabbé and Grève de Lecq.
Crabbé and Grève de Lecq lie on the rugged northerly coast where towering cliffs meet secluded sheltered bays. See if you can spot dolphins playing in the bays and jersey birds nesting on the cliffs along this colourful stretch of coast. The gorse and bracken-edged cliff paths, provide a habitat for Choughs, Gulls, Terns, and the occasional Skylark and Yellowhammer. The beautiful Yellowhammer with its well known song can be seen to the learned eye within flocks of migrant and wintering Finches.
East.
Grouville.
The Royal Bay of Grouville is an idyllic location for beach walks and to marvel at the tidal range and natural environment. The nearby golf course and marsh provides open and short vegetation, rich in seeds and taller grass with grasshoppers for Cirl buntings. Other birds such as Eurasian Reed Warblers, Oyster Catchers and Little Egrets can also be seen in Grouville.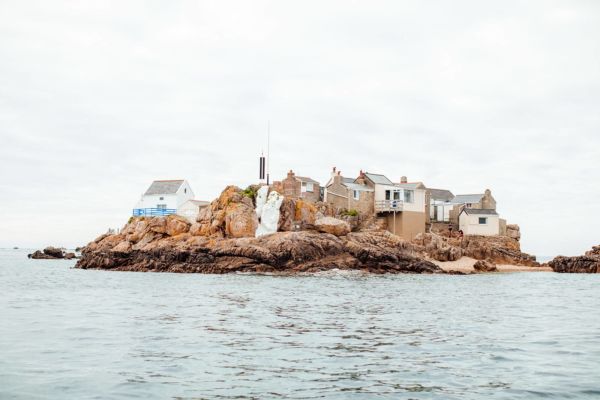 Les Ecréhous.
Just fifteen minutes from Jersey, a short ride in a RIB will speed you out to one of the largest unexplored areas in Europe, Les Ecréhous. This offshore reef which is best explored at low tide is home to many seabirds – the eagle-eyed will spot colonies of Terns, Oyster Catchers, Cormorants and Curlews – as well as the European Shag.
South.
Noirmont.
A wind swept headland which overlooks St. Aubin's Bay, Elizabeth Castle, and the harbours of St. Helier. A great place for a hike with benches to relax on to take in the stunning views. The landscape features gorse and heather cliff tops which is the preferred terrain of The Dartford Warbler. Soak up the views and look out for the little flying birds.
La Corbière.
La Corbière is home to the famous lighthouse and uncultivated cliff tops which are perfect for wildlife. The stonechat can be seen near La Corbière. Many migrant Stonechats probably pass through Jersey each autumn and numbers may still increase dramatically each winter to possibly 100 birds when they may also be found away from typical habitat, foraging in areas such as in farmland and on the beach where the tidal movement provides fresh catch for the bird life.
West.
The National Trust for Jersey Wetland Centre.
Perched on the edge of St. Ouen's Pond, the centre is perfectly positioned to provide a spectacular show of Jersey's diverse bird life. Take your seat at one of 16 viewing windows and marvel as marsh harriers swoop, coots glide and warblers hop from stalk to stalk. How many jersey birds will you spot?
Get twitching.
Discover some of the providers who can help you to get out spotting feathered friends in Jersey.
You might also like...