It's not always about the places you visit and the things you do when you're on holiday, it's about the memories you make while you're there. Add to your Jersey memory list with a few of these favourite 'money-can't-buy' experiences.
Sunrise from a fort.
A sunset is beautiful, but there's something very special about watching the sun rise over the sea, especially when it's from inside the walls of your very own historic fort on the edge of the cliffs. Surrounded on all three sides by sea, La Crête Fort is set in one of Jersey's most breathtaking spots – and available as a holiday let with Jersey Heritage.
Sunset over the sea.
The beauty of an island is that you can see both the sunrise and the sunset over the sea – it just depends on which side you're on. Frame Jersey's stunning sunsets at a heritage spot like The Barge Aground heritage holiday let, sit up on the roof, sundowner in hand and enjoy watching the bay turn sunset orange.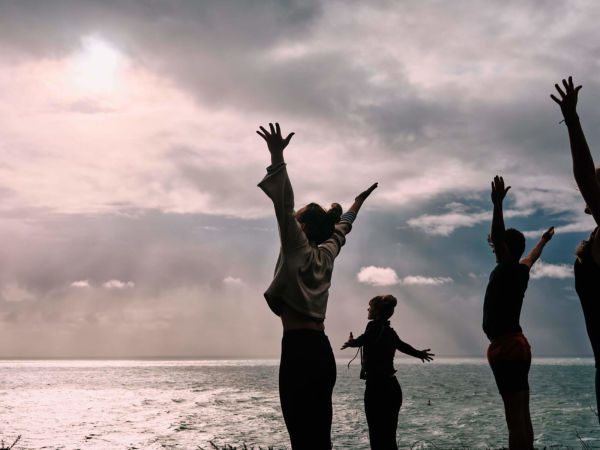 Desert island yoga.
Why not swap your beach yoga for some 'deserted island' yoga? Join a yoga trip out to the Minquiers sandbanks, twenty minutes away from Jersey and get your Satsang on in a unique island location, where turquoise seas and white sands meet the sky. You could even see dolphins on the way there…
Storm the castle.
There aren't many medieval castles that you can abseil down… but if you're intrepid enough, you can abseil down the walls of Mont Orgueil Castle with the sea in the background and get a hands on view of history. Contact local adventure company Jersey Adventures for details of available sessions.
Zoo keeper for a day.
Walk in the footsteps of Gerald Durrell and try your hand at being a zookeeper – at the famous conservationist's zoo, you can get an insider's view of looking after your favourite animal, from gorillas and orangutans to otters and meerkats. Durrell Wildlife encounters are available for a limited number of days each month.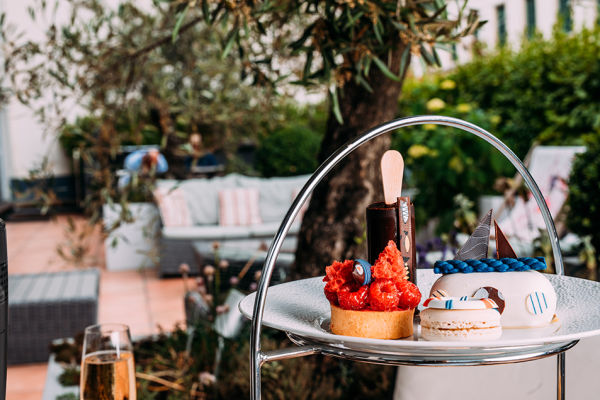 Michelin-starred cream tea.
Sweet-toothed foodie? Don't miss the spectacular afternoon tea at Michelin-starred & five AA Rosette winners Bohemia. Tiers of dainty pastries, scones and sandwiches, mini caddies of speciality teas and even an afternoon tea cocktail or two for pure luxury. Ask for a spot outside by the pool if the weather's fine. From £19.95 per person.
Stars at your feet.
As well as some of the largest tides in the world, in Jersey you can experience a rare natural phenomenon as the tide falls. Natural bioluminescence is the greenish glow given off by hundreds of tiny glowworms. See it for yourself in Jersey with a guided bioluminescence walk with Jersey Walk Adventures.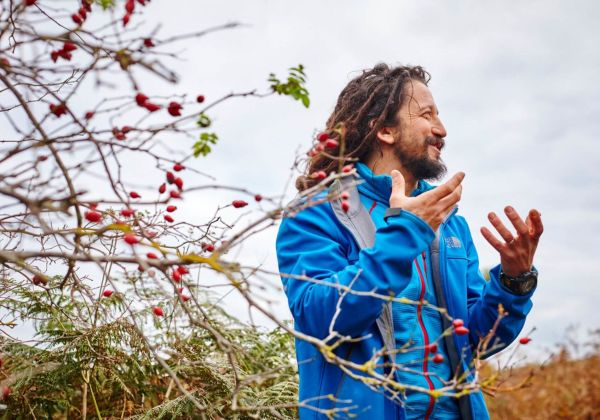 Foraging tour and tasting.
For a unique Jersey experience that takes you both back to basics and into the lap of luxury, why not try Bohemia's foraing tour and tasting? You'll be whisked away by Luxury transfer to Jersey's Wild West Coast for a foraging experience with legendary local guide Kazz. learn about the many herbs and mushrooms, seaweeds and shellfish that can be found in Jersey. You'll then return to Bohemia with your foraging finds, where your ingredients will be incorporated into a delicious seven course Tasting Menu.
Have a go at blokarting.
If you're looking for an exciting adventure on a windy day in Jersey, then here it is. When you hear blokarting, think go-karting meets sailing, but on the sand as you are propelled by the wind. The blokart is easy to master – we'll give you a ten minute sailing and safety brief and then off you go on adrenaline inspired adventure.
You might also like...