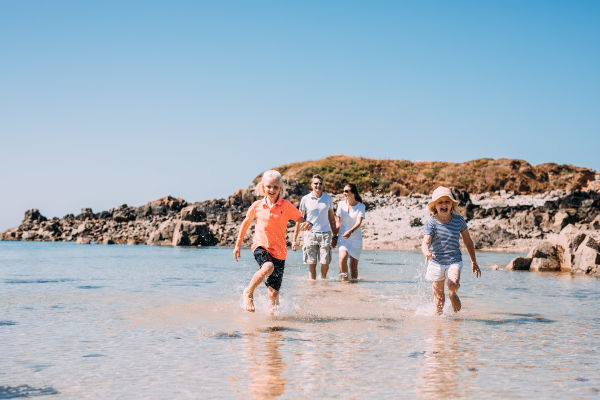 Travelling to Jersey.
There is no testing, isolation, or travel forms for all arriving visitors, regardless of vaccination status and age.
Staying in Jersey
Please note that masks are mandatory:
in the airport and harbour
Do check with your travel providers for specific rules that may apply.
Visitors – testing
Currently if you test positive whilst in Jersey, the period of time you will need to isolate depends on whether you still have symptoms and your vaccination status (or if you are aged under 12). Depending on your status you may be able to provide negative lateral flow tests to reduce your isolation period. Full details can be found here. From 30 April if you test positive there will be no mandatory requirement to isolate it will be guidance only.
Returning to the UK.
Jersey falls within the UK's Common Travel Area, along with the rest of the Channel Islands, Ireland and the Isle of Man. This means that there is no need for UK visitors to test before returning to the UK or isolate on return to the UK. Full details can be found here.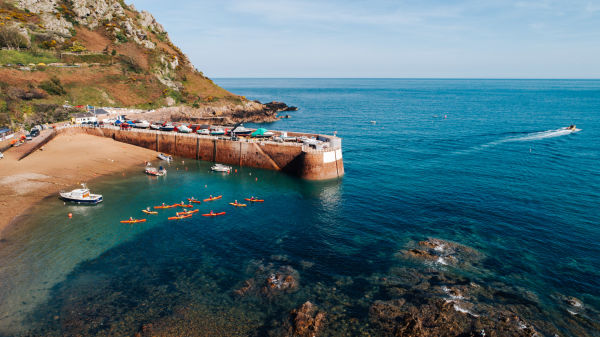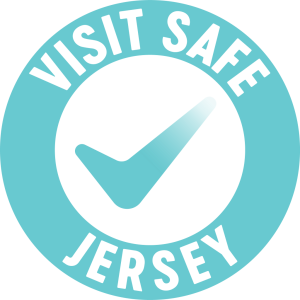 What is Jersey doing to keep you safe?
In Jersey, we understand that you might need a little reassurance when it comes to travel. That's why our tourism industry including hotels, restaurants, guesthouses, bars and visitor attractions are committed to ensuring you have the safest break possible. From the moment you arrive at the airport to when you check into your hotel, whether you take a relaxing boat trip, explore our many heritage experiences or have a relaxing day at the beach, Jersey tourism businesses will ensure your wellbeing is safeguarded every step of the way.
More information.
Please check the following sources prior to traveling to ensure you are up to date with all the latest rules and restrictions relating to travel to Jersey and COVID-19:
Government of Jersey safe travel guidelines