Jersey is ready to welcome you. Find all the latest information about COVID-19 rules and regulations for travel to Jersey and plan your island break with confidence.
Jersey is open and welcoming visitors...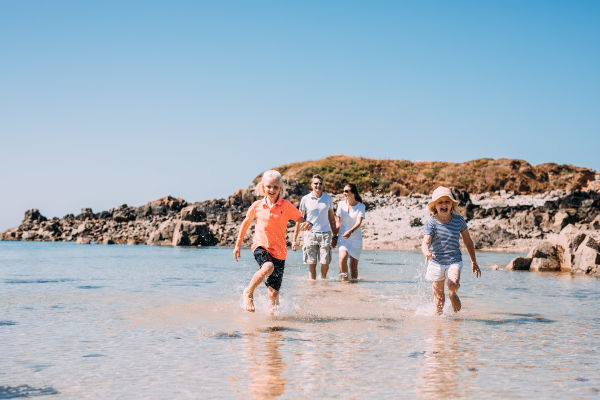 Get all the info.
We've created a super handy infographic with all the latest COVID-19 information and travel rules to help you plan your island break and enjoy a Jersey holiday with confidence.
1. Travel – requirements.
Jersey falls within the UK's Common Travel Area, along with the rest of the Channel Islands, Ireland and the Isle of Man. This means that there is no need for UK visitors to test before returning to the UK or isolate on return to the UK. Full details can be found here.
Fully vaccinated visitor?*
Very high-risk countries.
If you do not want to be tested.
Travelling with children?
2. Prior to departures – procedures.
All visitors to Jersey (except children aged 11 and under) will need to complete a pre-registration form within 48 hours prior to arrival, please click here.
Agree to participate in Jersey's Safer Travel Testing, if required based on your personal status as detailed above.
Adhere to all public health guidance.
Check with your transport provider to understand if they have any additional pre-departure requirements. Some carriers may require a negative test result prior to departure.
3. Airport and harbour – upon arrival.
All arrivals must comply with the precautionary measures applied in Jersey airport (wearing masks, maintaining 1m social distance and washing hands regularly).
4. Visitors – testing.
If you test positive whilst in Jersey, the period of time you will need to isolate depends on whether you still have symptoms and your vaccination status (or if you are aged under 12). Depending on your status you may be able to provide negative lateral flow tests to reduce your isolation period. Full details can be found here.
Returning to the UK.
There are no restrictions upon returning to the UK or other parts of the Common Travel Area from Jersey provided you have remained within Jersey and the Common Travel Area for the 10 days prior to returning to the UK. Please check the most up to date information on the UK Government page, if you have travelled outside of Jersey and the Common Travel Area. More information here.
Contact tracing.
There is no isolation requirement for anyone identified as a direct contact, unless it is confirmed as the Omicron variant*, if they participate in Jersey's free testing programme and do not have COVID-19 symptoms.
If you're identified as a direct contact whilst travelling to or whilst in Jersey, you won't need to isolate but you must be available for PCR tests at an appropriate frequency if you are still in Jersey. You are able to leave Jersey provided you have not received a positive test result.
*Direct contacts of the Omicron variant must isolate for up to 10 days and undergo enhanced testing regardless of vaccination status or age.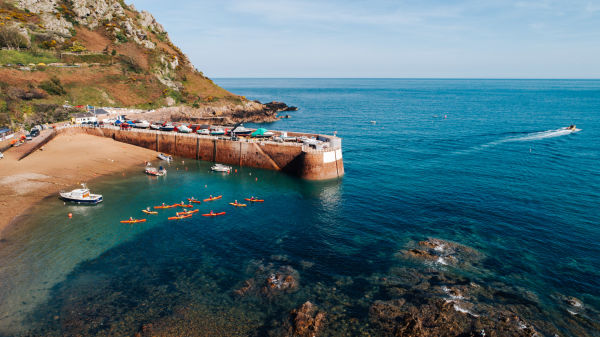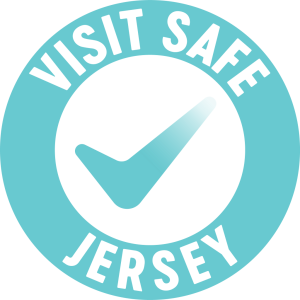 What is Jersey doing to keep you safe?
In Jersey, we understand that you might need a little reassurance when it comes to travel. That's why our tourism industry including hotels, restaurants, guesthouses, bars and visitor attractions are committed to ensuring you have the safest break possible. From the moment you arrive at the airport to when you check into your hotel, whether you take a relaxing boat trip, explore our many heritage experiences or have a relaxing day at the beach, Jersey tourism businesses will ensure your wellbeing is safeguarded every step of the way.
More information.
Please check the following sources prior to traveling to ensure you are up to date with all the latest rules and restrictions relating to travel to Jersey and COVID-19:
Government of Jersey safe travel guidelines