Jersey is ready to welcome you. Find all the latest information about COVID-19 rules and regulations for travel to Jersey and plan your island break with confidence.
There is no testing, isolation or travel forms for all arriving visitors, regardless of vaccination status.
Jersey is open and welcoming visitors...
1. Travel – requirements.
Jersey falls within the UK's Common Travel Area, along with the rest of the Channel Islands, Ireland and the Isle of Man. There is no need for UK visitors to test before returning to the UK or isolate on return to the UK. Full details can be found here.
Fully vaccinated visitor?*
Pre-arrival Travel Forms.
Travelling with children?
2. Prior to departures – information.
Adhere to all public health guidance.
Check with your transport provider to understand if they have any mandatory requirements such as mask wearing.
There is no testing, isolation or travel forms for all arriving visitors into Jersey.
3. Airport and harbour – upon arrival.
All arrivals must comply with any mandatory requirements at Jersey Airport and Jersey's Harbours.
4. Visitors – positive test.
If you test positive whilst in Jersey, there is no mandatory requirement to isolate, it is guidance only.
Returning to the UK.
There are no restrictions upon returning to the UK or other parts of the Common Travel Area. More information here.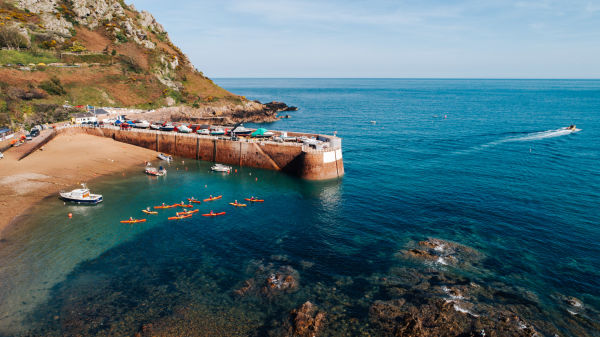 What is Jersey doing to keep you safe?
In Jersey, we understand that you might need a little reassurance when it comes to travel. That's why our tourism industry including hotels, restaurants, guesthouses, bars and visitor attractions are committed to ensuring you have the safest break possible. From the moment you arrive at the airport to when you check into your hotel, whether you take a relaxing boat trip, explore our many heritage experiences or have a relaxing day at the beach, Jersey tourism businesses will ensure your wellbeing is safeguarded every step of the way.