Arts & cultural | Festivals
Brilliance – Launch of Bastian Silver Collection
After a long awaited relaunch of this prestigious brand, we are delighted to present the Autumn/Fall collection for 2022 from Bastian Inverun, as part of the 2022 Brilliance Jewellery & Watch Festival. Please come in to preview this wonderful collection and enjoy a glass of bubbles.
Seasonal opening
Free entry
More Information
Bastian Inverun: "High-quality, one-of-a-kind designer jewellery from select materials. Our jewellery emphasises the wearer's personality and rebels against the arbitrary, short-lived whims of today's world. Colour, shape, structure and feel in harmonious symbiosis are what gives our handcrafted designs their unmistakable character".
Location
E. J. Gallichan & Co Ltd
16 Royal Square
Jersey
St. Helier
JE2 4WA

You might also like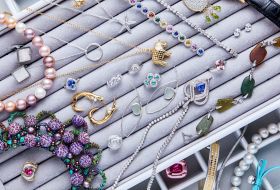 Welcome to Brilliance, Jersey's jewellery and watch festival. We give, create, treasure, celebrate milestones and moments and hand them down to future generations. As jewellery professionals we are privileged to be a part of those moments everyday. Brilliance is here to celebrate and showcase all the expertise and talent we have on Jersey.
Free entry
Oct 21 2023 ‐ Nov 05 2023