Festivals | Food & drink | Music | Outdoor
Normandy Tourism & Friends @ Corn Riots Festival
For the Corn Riots Festival, Normandy Tourism are coming to Jersey to present a selection of Normandy delicacies. They will also bring the Carpanorama, a special bus hosting a recording studio and a stage on its rooftop where the Norman band "For the Hackers" will perform on Saturday 01 October afternoon (more details to follow).
Seasonal opening
Free entry
01/10/2022 - 02/10/2022
More Information
Normandy Tourist Board has decided to pay our closest neighbours a visit to bring a taste of Normandy in St Helier! Normandy Tourism will present a selection of Normandy delicacies alongside the now traditional Norman market and will bring also some fresh French music with the band "For the Hackers" which will perform atop the music bus Carpanorama on Saturday 01 October 2022. So, save the date, tell your friends, invite your family and pop by. We'd love to see you! More info about the Corn Riots Festival (30 Sep. to 2 Oct.) on gov.je
October:

1st October 2022
09:00 - 21:00

2nd October 2022
09:00 - 19:00
You might also like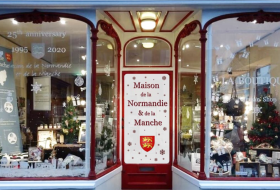 La Maison de la Normandie et de la Manche is the permanent representative office of the County Council of La Manche and the Regional Council of Normandy in the Channel Islands. Our purpose is to develop links and exchanges between those territories whether they entail economy, culture, tourism, sports... We also have a shop full of Norman products!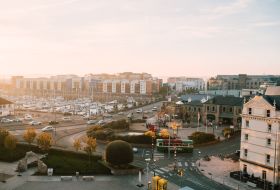 The Corn Riots Harvest Festival, also known as La Folle d'Avoût, brings the French Festival and the Fête du Jèrriais into a wider programme of events. Plans for 2022 are yet be confirmed, however we can expect a weekend of celebrations commemorating the major legislative reform that transformed society in Jersey.
Free entry
Sep 30 2022 ‐ Oct 02 2022