Let us help you enjoy a tipple or two on your island break with these top tips of how to get into the spirit of things in Jersey. Curious about the island's local brews, wines, and spirits? Then let us help you discover the island's landscapes, locations, ingredients, and people that have inspired their creations.
Jersey's gin trail – just the tonic.
Hunt out St. Helier's speakeasy-style retreats on our Jersey Gin Trail map. Unusual, unique and quirky, these bars are as varied as the drinks on their menu, and whether you're looking for innovative mixology or a unique gin haunt to discover, these hidden away gems are worth finding…
The Channel Island Liquor Company – Passionately unrestricted and boldly individual.
Step inside an old sail loft located in Jersey's South Pier Harbour, just a short walk from the heart of St. Helier, and you'll discover the Channel Island Liquor Company team. This place oozes enthusiasm for what they have created, and they can't wait to share it with you. This is more than just a tasting session, the team here are specialists of their craft. They'll share facts, tales, and a drop or two of their crafted liquors with you! Go along and discover more about which flavours really are right for your palette… you won't be disappointed.
La Mare Wine Estate – More than just a vineyard.
The island's only working vineyard was established in 1972 and is set in the rural parish of St. Mary. You'll discover that it's more than a treat for your taste buds. Explore orchards, historic buildings and more at this pretty little corner of the island. They offer daily tasting tours of their wines, spirits, ciders, and chocolates throughout the season, the kitchen also prepares an array of Genuine Jersey produce, which can all be purchased on site at their shop. So, take time out to discover this tranquil spot, the perfect place to pop a cork or two.
Royal Mash Vintage Vodka – No half measures.
What happens when you use the world's finest potatoes, The Jersey Royal, to create a vodka? The founders of Royal Mash Vintage Vodka can tell you because that's exactly what they did. Hand-crafted in bespoke 200 litre copper stills, they wanted to create something that retained the character of the ingredients with personality and purity. The result was Royal Mash Vintage Vodka. This island tipple is distilled only once and is taste tested before it's signed off… intrigued? Look out for this royal bottle at numerous locations around the island and find out why it's worthy of its regal name.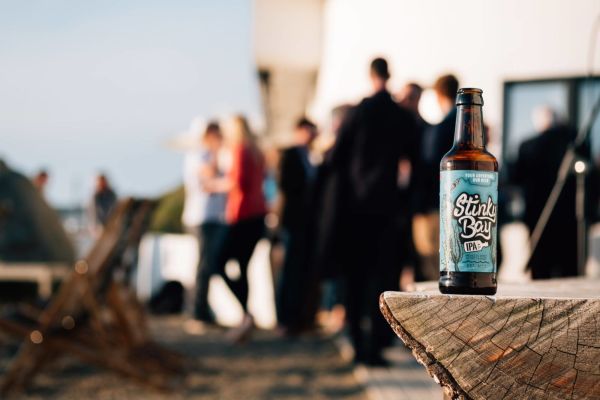 Stinky Bay - An innovative microbrewery with a social conscience to match.
This local favourite, named after a rugged bay on the north-western tip of Jersey, was created by Matt and Digby. The pair were perplexed following some time away from the island as to why there weren't more microbreweries in Jersey, so much so that they created one themselves, and the rest as they say is history. Find this distinctly packaged island brew in many establishments around the island. When you taste it, we reckon you'll be cheering that this little idea became a reality!
Tidal Rum - A wild island spirit.
Subtle coastal flavours are what gives this rum it's unique flavour. Tidal Rum is born in the Caribbean and infused with the subtle truffle flavour of Jersey's Pepper Dulse, a rare sea botanical gathered on a full moon tide in Jersey. The creators of this rum are on a mission to redefine the drink they believe has become misunderstood and make opening a bottle of their coastal crafted rum an occasion. Take them up on the invitation next time you're in Jersey, take a sip and savour the journey.
Bliss Brew Co. – Craft beer from a different angle.
What started as a home brew has now successfully crowdfunded its way into a brewery build and formed a partnership with JB's Brewhouse to become the proud producer of a range of locally brewed craft beers. The team are brewing most evenings and weekends and are always open to talk beer. Visit them at JB's Brewhouse where the beer is crafted onsite, it really doesn't get any fresher! JB's also serve up a finger licking good, genuine Jersey smokehouse menu and the option to partake in a game of ping pong.
Liberation Ale – True island character.
A traditional ingredient in island life for over 150 years, these guys know what they are doing when it comes to pouring a good pint. When you walk into one of the Liberation Groups pubs or bars, you'll instantly feel like you've found your local away from home. If you find yourself peckish while sipping an ale, you're in luck as most of their establishments serve up great food too. Look out for seasonal favourites, and why not give their ale trail a go too?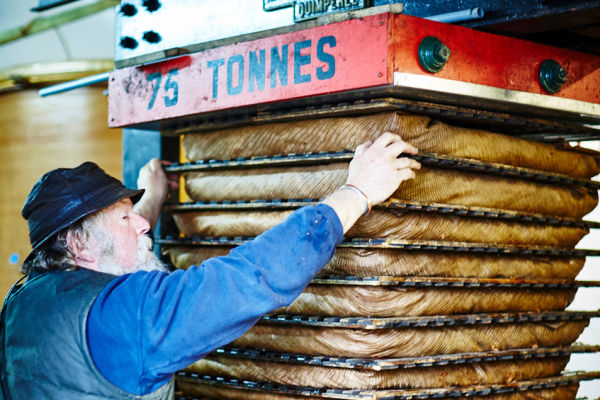 La Robeline – d'en par 'chîn...
No one quite does a sausage and cider like La Robeline. The cider maker and his wife are local characters that everyone is happy to see, as they pop up at various local events around the island. Their cider is made from apples grown in orchards around the island using a cider press that is over 100 years old. Each batch has its own unique flavour as it is dependent on the varieties and "terroir" of the individual orchards. Look out for themed nights happening on a first come first served basis at their converted barn in St. Ouen and for their distinctive Cider Shack, Sausage Hut and Rotisserie and taste their Cidre dé Jérri, a French style "Cidre Bouchee". Don't miss their "Eau de Vie de Jerri" and "L'Esprit de Jerri" and "Le Pommin", which makes up their smooth apple spirits collection.
You might also like...