Tours
Discover Scuba Diving Experience
Discover Scuba diving sessions allow you to experience the thrill of breathing underwater in a fun and exciting scuba adventure. The program is designed for complete beginners to give you a taste of Scuba in the sea. We do also offer pool sessions dates can be found on our website for those. if these dates and times don't suit give us a call and we can add more to suit you.
Duration: 2-3 hrs
Price: £70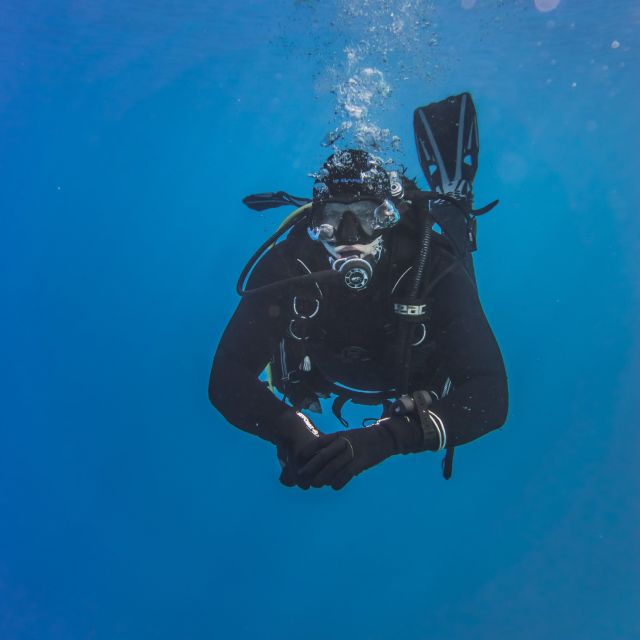 More Information
The session will take around two hours. You will be given a briefing by the instructor and shown all the kit. After a few sills in the shallows, you will be taken on a guided tour to explore the underwater life in Bouley Bay. To participate in the sea you must be ten years or older and be medically fit. We can offer this activity with prior booking at different times in addition to those listed. We also offer the try scuba experience in the pool for 8 years and above.
May:

26th May 2022

29th May 2022

30th May 2022

June:

1st June 2022

11th June 2022

18th June 2022

24th June 2022

25th June 2022

July:

1st July 2022

9th July 2022

25th July 2022

26th July 2022
30th July 2022

August:

4th August 2022

5th August 2022

7th August 2022

11th August 2022

17th August 2022

21st August 2022

26th August 2022

28th August 2022

29th August 2022

September:

2nd September 2022

4th September 2022

10th September 2022

17th September 2022

24th September 2022

October:

2nd October 2022

15th October 2022

27th October 2022
Outdoor

Family friendly

Couples

Parking
Please email us for information on accessibility.
Location
Bouley Bay Dive Centre
Bouley Bay
Jersey
Trinity
JE3 5AS

You might also like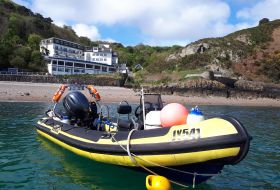 Five star PADI scuba diving resort and BSUPA paddle boarding school overlooking the north coast of Jersey at Bouley Bay. The longest established dive centre in Jersey offering a full range of dive courses, equipment sales, rentals and servicing, snorkelling boat trips, paddleboarding instruction and rental along with regular yoga classes.
from £20