Jersey has some of the best waves in the UK. We're old school. We've been teaching the world to surf since we opened the first surf school in Europe back in 1914. Warmed by the gulf stream and powered by Atlantic swell, there's no better rush than paddling out to clean waves on Jersey's west coast. Winter warrior or summer surfer, point break or newbie, anyone can zip into a wetsuit, grab a board and paddle out year round.
Seek out the perfect wave without the crowds.
Clean breaks over sweeping stretches of golden sand make St. Ouen's Bay the perfect place to paddle out into Jersey surf. This west coast bay is a surf Mecca, where you can paddle out at locations like Secrets, The Watersplash, Le Braye, La Rocco, Petite Port and Stinky Bay or head further north to Grève de Lecq and Plémont. If you need a little more guidance you could head out on a guided Surfari with Laneez, who take care of everything including your ride to and from the beach.
Check out the latest forecast from the bay and watch the live surf.
Find out when you need to start thinking about waxing up the board.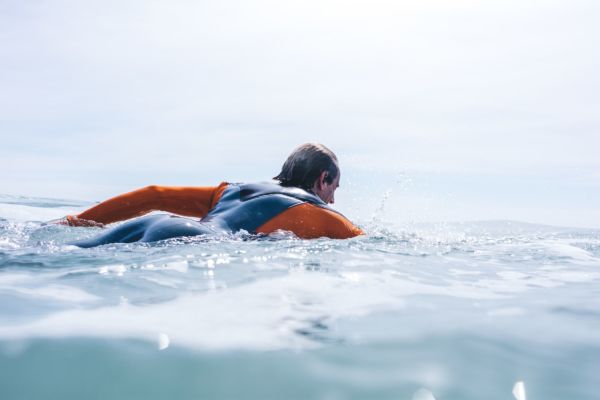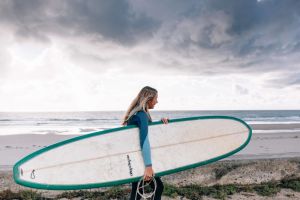 Jersey beach cam.
Meanwhile in Jersey, surf's up. Our beach cam gives you a live stream of St. Ouen's Bay, so as soon as you see the sets rolling in you can head down and dive right in.
Surf schools in Jersey.
Learn from the locals and you'll be riding the waves in no time. From a taster surf lesson, one-to-one, to a family day with a difference, ride the waves with confidence. Simply choose any one of a number of friendly surf schools scattered across the beach.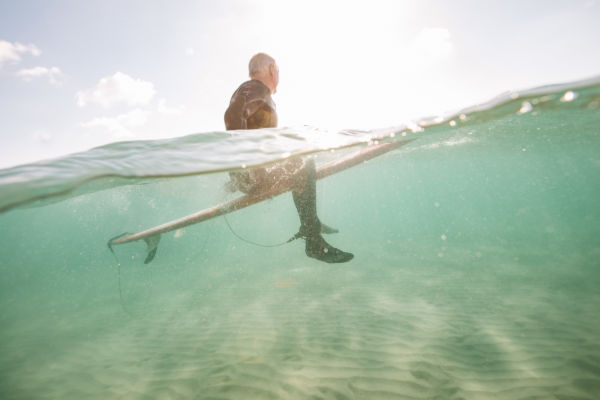 Seven Jersey surf tips for beginners.
Meagan from The Surfyard shares her surf tips to help get you on the waves. Hit the water in confidence, have fun and paddle out like a pro.
1. Get some local knowledge.
2. Never swim or surf alone.
3. Have as much fun as possible.
4. Don't rush onto a tiny board.
7. Last but not least, smile!
You might also like...