With warmer days sneaking up on us, it's time to get back out in the sunshine. Start planning adventures and exploring all the island has to offer. We thought it was the perfect time to catch up with Melanie Cavey, qualified Bronze Badge guide at M C Guiding, who has a real love for Jersey and all it's wonders.
Melanie brings all her tours to life with fantastic stories about Jersey's incredible heritage, the beautiful environment and even some of the fascinating people who have made their mark on our society. You can always count on her to take you on an adventure that will make Jersey much more than just a tiny spec on the world map.
Get the inside scoop on what Jersey-born Melanie loves about our little island.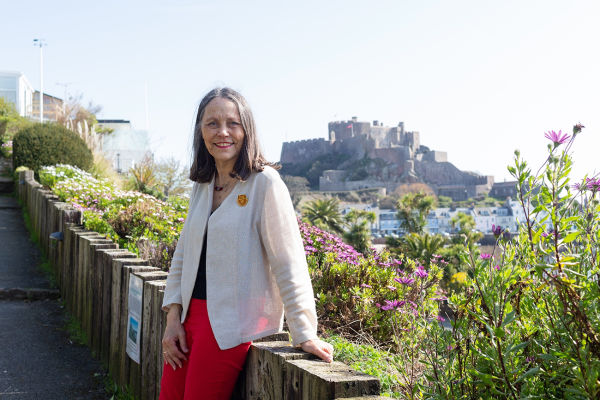 Tour guide, M C Guiding.
Meet Melanie.
I'm a 'Jersey Bean' having been born and brought up in the island and I have many happy memories of my childhood here.
I first got involved in the tourism industry while working with French tourists as a coach guide the year I left school and ever since I have done guiding work both here and in Europe when the rest of my life has permitted. But I have a passion for the island and its fascinating history and beautiful environment so when retirement came along I took my Bronze Badge guiding certificate.
In just nine by five miles, the island has an incredible amount of interest to offer and much of it is unique. So my ambition is to 'bring Jersey alive' when taking people on both coach and walking tours by sharing the island's history and some of the stories behind buildings, places and some of the many people who have contributed to making it how it is today.
My favourite area to explore in Jersey is...
Definitely the north coast walks and the many fantastic lanes we have in the northern and eastern parishes.
You can just enjoy 'getting lost' in the green lanes, preferably on a bicycle, whilst enjoying the views and looking at all the wonderful old farmhouses.
Dependent on the time of year you will pass fields of flowers, crops, Jersey cows, horses and maybe some newcomers to the island, the Manx Loaghtan goats brought here to help manage the countryside.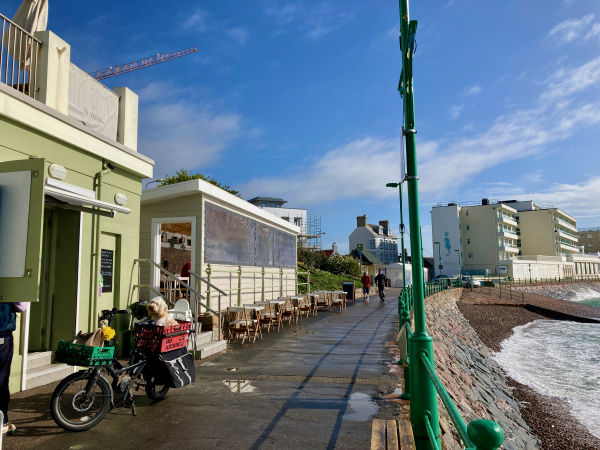 The most spectacular place to unwind with a coffee is...
Sitting on the upper terrace of the Good Egg café near La Collette on the Havre des Pas coastline. The whole seafront is steeped in history and all the Victorian seaside residences boast some beautiful architecture.
Today the area has a great community feel about it and buzzes with people.  Plus, the view of the beach is constantly changing.
One minute the jagged rocks are exposed on the low tide and then within hours covered again when the tide comes up. So, enjoy your coffee!
When friends and family are visiting I always make sure they …
See all four 'sides' of the island and some of the middle too, so that they can appreciate just how varied the landscape is.
Each of Jersey's four coastlines has a speciality, whether that be golden sands, rocky foreshore, steep cliffs and then of course the great surf beach of St. Ouen. But, head inland and there is lush greenery and beautiful old granite houses.
Next, to add some history, would be a visit to either our historic Mont Orgueil or Elizabeth castles, the Jersey War Tunnels or the Royal Square. There are always coach tours and guides to take you around too!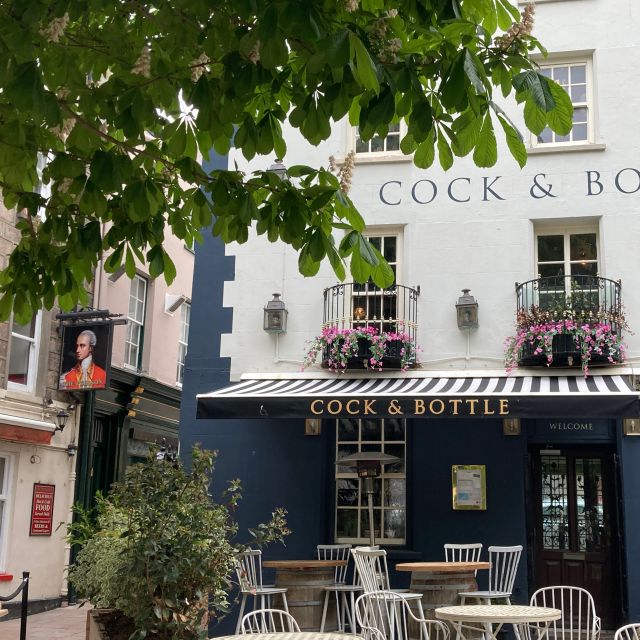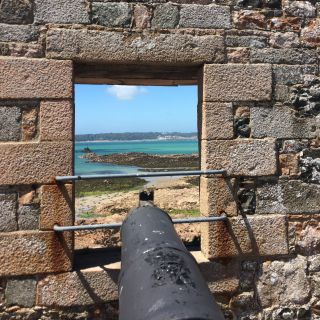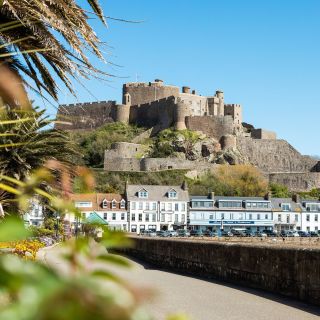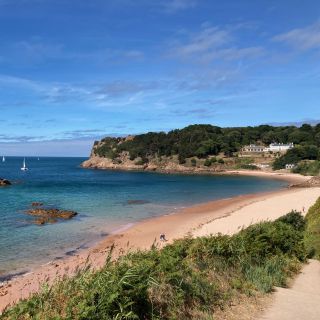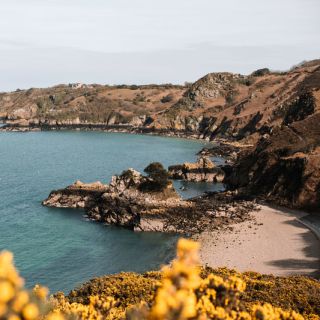 Find out more about Melanie's favourite island spots!
You might also like...